Ford Mustang Mach-E sets world record long-distance range
Ford Mustang Mach-E has achieved a range of 6.54 miles (10.52 km) per kilowatt-hour during an 840-mile (1351 km) road trip, says the record claim.Mach-E EV by Ford is a rival to the Tesla Model Y.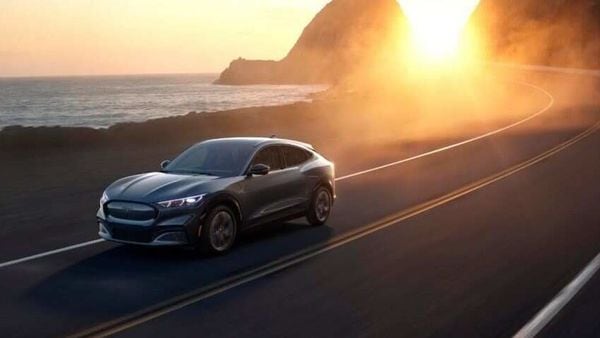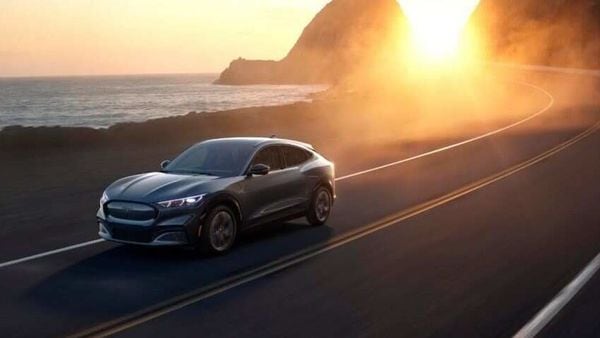 Mustang Mach-E's innovative Intelligent Range can accurately estimate how much range the all-electric SUV has left, helping reduce anxiety about when and where customers can recharge.
As per an Autocar UK report, the Tesla Model Y rivaling Ford Mustang Mach-E electric crossover has managed to create a new Guinness World Record for EV range/efficiency.
As per the new record claim, the battery-powered crossover SUV has achieved a range of 6.54 miles (10.52 km) per kilowatt-hour during an 840-mile (1351 km) road trip.
The performance electric SUV was driven by BBC transport correspondent Paul Clifton and Fergal McGrath and Kevin Brooker, who already have held similar records on ICE-powered vehicles.
The trip commenced on July 3 and the average speed for the trip was kept at 31 mph (49.88 Kmph). The car was driven from John o' Groats to Land's End, covering the entire length of Great Britain. Interestingly, only two stopping points were involved in the entire trip. The team took the first stop at a BP Pulse station in Wigan, Lancashire, while the second stop was taken in Cullompton, Devon, consuming just about 45 minutes plugged in.
The team shared via Autocar:
"This record is about demonstrating that electric cars are now viable for everyone. Not just for short urban trips to work or the shops or as a second car, but for real-world use on long cross-country journeys. We've proved that, with this car, the tipping point has been reached. The Ford Mustang Mach-E's range and efficiency make it an everyday car for tackling unpredictable journey patterns. We did a full day's testing totalling 250 miles and still had 45% battery charge on our return."
Ford Mustang Mach-E doesn't have the best EPA-rated efficiency when compared to some of its rivals, but the fact that it was still able to set an efficiency record is a big feat on its own.
First Published Date:
14 Jul 2021, 09:46 AM IST
NEXT ARTICLE BEGINS