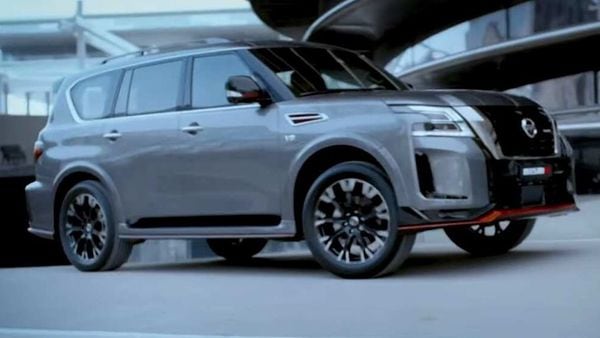 2022 Nissan Patrol joins the wild 'Nismo' bloodline
1 min read
.
Updated: 31 Mar 2021, 05:21 PM IST
The new Nissan Patrol Nismo gets red styling embellishments here and there that denote its sportier bloodline out and loud.
From 428 PS V8 engine to Nismo-tuned Bilstein shock absorbers, this Nissan Patrol promises to race the hearts of enthusiasts with its top-spec equipment wizardry.