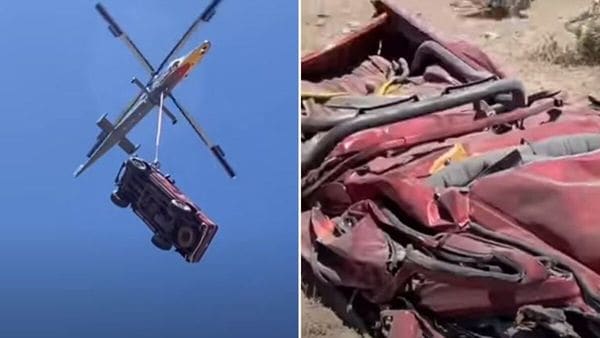 Watch: What happens when a Toyota Hilux is dropped from a height of 10,000 feet?
1 min read
.
Updated: 18 Jun 2021, 01:31 PM IST
Toyota Hilux was subjected to this drop-test to examine its strength and durability.
The Hilux was dropped twice, first from a height of 500 feet followed by a massive height of 10,000 feet.