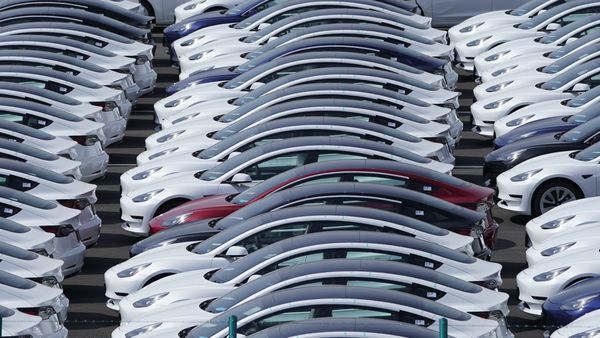 Tesla loses nearly $300 billion in market cap since January
2 min read
.
Updated: 20 May 2021, 09:10 AM IST
Tesla was briefly bigger than even Facebook in late January but all hasn't been well with the EV maker in more recent times.
Tesla's market capitalization hovers around $543 billion, a far cry from the $837 billion mark it touched on January 26.