Swadeshi fuel? India to sell 20% ethanol-blended petrol from 2023
Prime Minister Narendra Modi on World Environment Day has announced the decision to advance India's target to use ethanol-based petrol. India is set to start using E20 or 20% ethanol mixed petrol from 2025. The previous target to achieve this was 2030. This will help India save expenses made in fuel import bill besides reducing vehicular pollutant emission. "Now ethanol has become one of the major priorities of 21st century India. The focus on ethanol is having a better impact on the environment as well as on the lives of farmers," said Prime Minister Modi.
Also Read : World Environment Day: India's green fuel push with ethanol-blended petrol
The Indian government previously set a target of reaching 10% ethanol-blending in petrol by 2022 and targeted a mix of 20% ethanol with 80% of petrol by 2030 that will be called E20.
Ethanol is basically ethyl alcohol that is made from molasses, grains and farm waste. It is less polluting and claims to offer equivalent efficiency at a lower cost than petrol by raising the octane level.
Several countries around the world have been promoting the idea of ethanol blending in petrol to reduce the pollutants from vehicular emission. The United States and Brazil among the frontrunners in using ethanol as an alternative fuel for quite some time.
India too now is trying to walk on the same path. The adoption of ethanol-blended petrol in the country is pretty slow though. In 2014 India was selling 1.5% ethanol blended petrol and now it has become 8.5% ethanol mix with petrol.
Here are changes the Indian energy sector will witness with the introduction of E20.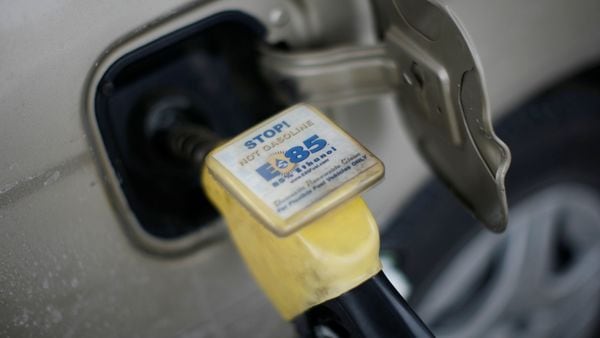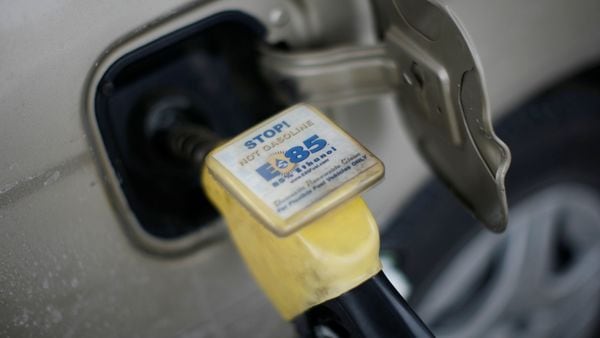 Ethanol is basically ethyl alcohol that is made from molasses, grains and farm waste. (Representational image)
Oil import bill to be reduced drastically
India is, by and large, an oil-importing nation and the country spends a huge amount of money for the import of crude oil from global producers. According to estimates, 20% ethanol mixing in petrol will result in an annual saving of around ₹30,000 crore. India's net petroleum import bill was $551 billion in In FY2020-21. This could potentially help in bringing down import costs.
Likely to boost farming sector
Around 38 crore litres of ethanol was bought in FY2013-14 as compared to more than 320 crore litre in the current fiscal, claims the Indian government. This means the ethanol production and demand has been increased by around eight times that worth ₹21,000 crore. A huge chunk of this money goes to the farmers who are the source of grains and farm waste. With the target of 20% ethanol mixing in petrol the farmers' income is expected to grow significantly.
New business opportunity and employment generation
The 20% ethanol mixing with petrol will require more ethanol production in the country. While farmers produce the grains and farm waste, processing them along with molasses requires specialized plants. With the target to achieve 20% ethanol mixing the production of ethanol requires to go up significantly. This will result in new business opportunity for many, leading to employment generation as well.
India could see the introduction of flex-fuel engine
The concept of using flex-fuel engines in powering vehicles in India is yet to be introduced. But this is nothing new in the world of automobiles. Automakers like Hyundai and Toyota are selling flex-fuel engine powered cars in Brazil and the US. These engines are compatible to run on ethanol-based fuel and emits lesser pollutants.
The latest move by the government could promote the introduction of ethanol-based flex-fuel engines in India. This will create a new technology development sector in the country and help in bringing down emission levels of the vehicles significantly.
Also check these Cars
Find more Cars
Reduction of vehicular pollution
The obvious effect of using ethanol-blended petrol is the reduced vehicular emission level. According to Union Minister for Road and Transport Nitin Gadkari, the two-wheelers in India alone consume over 70% of petrol. The two-wheelers are also blamed for contributing most to total vehicular pollution. Using E20 as fuel will help the two-wheelers to emit lesser pollutants in the air.
First Published Date:
06 Jun 2021, 12:20 PM IST
NEXT ARTICLE BEGINS


Shop Now

73% OFF

64% OFF

74% OFF