Porsche uses five Taycan EVs to test vehicle-to-grid charging applications
Porsche conducted a pilot test in collaboration with grid operator TransnetBW and consulting firm Intelligent Energy System Services (IE2S) to demonstrate the electrical balancing power that can be stored in the high-voltage batteries of the electric cars. The project included five series-production Taycan EVs connected to the power grid via the Porsche Home Energy Manager (HEM).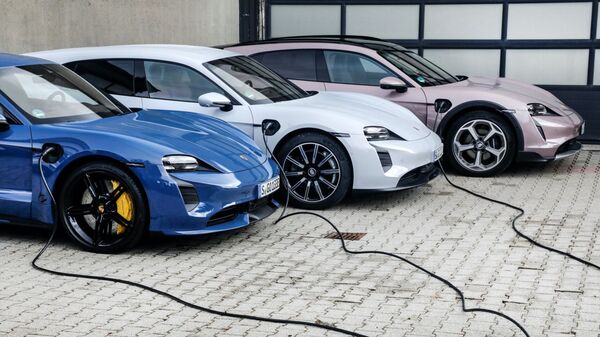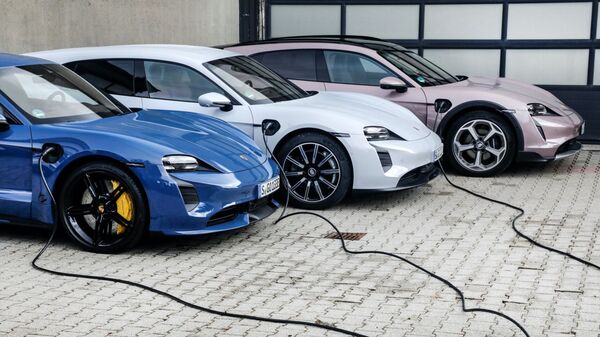 File photo of Porsche Taycan EVs
The Porsche Home Energy Manager monitors energy and power consumption. It protects the house connection from overload and enables the use of smart charging functions. "Advanced solutions for green charging and other vehicle-to-grid applications are also conceivable. And that's not all: if electric vehicles feed electrical energy back into the grid in the future for example with a private photovoltaic system, contributing to the expansion of regenerative energy, it will further increase the acceptance of e-mobility," said Lutz Meschke, Deputy Chairman of the Executive Board of Porsche AG.
Also Read : Porsche invests $75 million in eFuel production company
Traditionally, electricity for electromobility has mainly flowed in one direction – from the charging point to the vehicle. But through its project, Porsche aims to change with vehicle-to-grid applications. It aims to make electric vehicles feed energy back into the public power grid. In fact, a wider pool of vehicles could effectively act as a power plant and help supply balancing power – electrical power that balances out fluctuations in the power grid.
As there is an expansion in renewable energies, balancing power will become even more important in the future for secure grid operation. If power grids are not stabilised at a constant 50 Hertz power frequency, there is a risk of power cuts. Until now, conventional power plants have been responsible for monitoring these fluctuations but using high-voltage batteries as a buffer could be a win-win situation. Drivers of electric cars can be financially compensated for their contribution to balancing power.
First Published Date:
10 Apr 2022, 16:11 PM IST
NEXT ARTICLE BEGINS


Shop Now

70% OFF