Kia Sonet launched in India: Price and other highlights
Kia
Sonet
has been a major talking point in India since it was first showcased in concept form at Auto Expo 2020 back in February. The production version of the Sonet has a lot of similarities with the concept form displayed previously and Kia has finally launched the sub-compact SUV in India after managing to create a massive buzz around the vehicle.
What seeks to help Kia Sonet's case is its striking looks, a feature-packed cabin, multiple engine and transmission options and the fact that elder sibling Seltos has been a runaway hit in the Indian market. While rivals like Hyundai Venue and Maruti Suzuki Vitara Brezza are strong and proven performers, Sonet is looking at upstaging them in this intense battle.
Here is a quick recap of all the highlights from the launch event of Kia Sonet: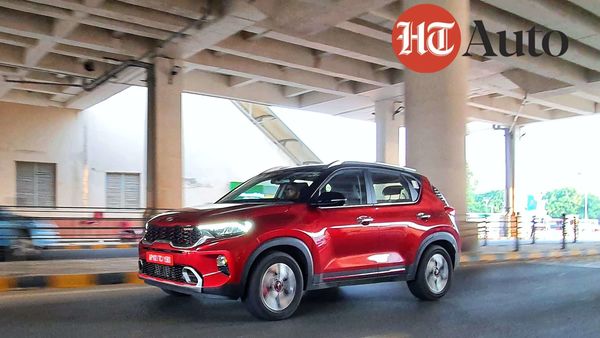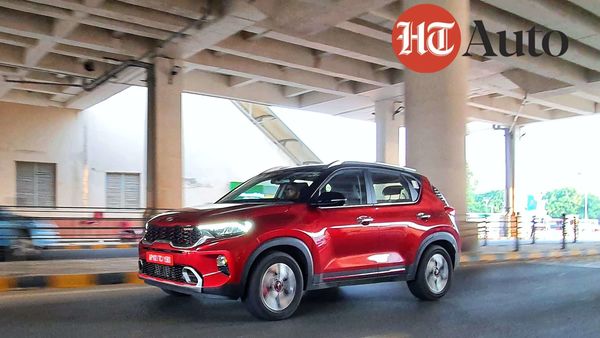 Kia Sonet is looking at making a solid mark for itself in the sub-compact SUV segment in India.
18 Sep 2020, 12:29 PM IST
Sonet launch report
Click here for the full report from Kia Sonet launch event.
18 Sep 2020, 12:25 PM IST
Sonet has been launched in India
Click here to know about the five major highlights of Kia Sonet.
18 Sep 2020, 12:18 PM IST
Kia has big dreams for Sonet
Kia has big ambitions from Sonet. It aims to sell 100,000 units of the car in India and export 50,000 units in the first year itself.
18 Sep 2020, 12:17 PM IST
Full price list of Kia Sonet
Here is the full price list of Kia Sonet.


18 Sep 2020, 12:13 PM IST
What is the price that Kia Sonet starts at?
Kia has priced the Sonet at the starting price of ₹6.71 lakh.
18 Sep 2020, 12:12 PM IST
Kia Sonet has an India connect
Kia Sonet is being offered first in India before it makes way to international markets including Russia and Latin America.


18 Sep 2020, 12:10 PM IST
How many bookings has Sonet garnered so far?
Kia says the Sonet has garnered over 25,000 bookings for so far with over 1,000 bookings each day.


18 Sep 2020, 12:04 PM IST
Launch event for Sonet begins
Sonet is the second 'Made in India' product from Kia.
18 Sep 2020, 11:42 AM IST
Launch event of Sonet about to begin shortly
The wait nears its end.
18 Sep 2020, 11:11 AM IST
Have you checked out the Sonet drive review yet?
HT Auto drives Sonet. Here's what we make of it.
18 Sep 2020, 11:08 AM IST
What are the features that are unique to Sonet alone
Kia is making the bold claim of offering more than 30 segment-first features in the Sonet. Take a look at some of these here.
18 Sep 2020, 10:59 AM IST
Why is the sub-compact SUV segment booming in India?
There are a plethora of reasons why this segment is faring better than most others in India. SUV proportions is key because, say market watchers, people tend to prefer cars with a higher driving position. SUVs also tend to look more striking for many buyers.
Then there is the long list of features that many OEMs bring to their products in this category.
Preference for SUVs is being observed in many global markets but because sub-compact SUVs are priced aggressively, they tend to find favour in a price-conscious market like India.
18 Sep 2020, 10:28 AM IST
How much fuel does Sonet sip?
While Kia has not officially revealed the mileage figures on Sonet, reports suggest it could return 18.5 to 19 kilometres per litre, depending on fuel and transmission options. (Full report here)
18 Sep 2020, 10:15 AM IST
What are the design highlights of the Sonet? Take a quick look:
Recap - first look video of Kia Sonet
18 Sep 2020, 09:55 AM IST
First customer car
The first customer unit of Sonet was rolled out of the Anantpur facility on September 4. (Full report here)
18 Sep 2020, 09:54 AM IST
Sonet vs Venue
Ah, that big question about which Korean sibling to choose. While we wait for the pricing structure of Sonet, here's a look at what the car offers that the Venue does not.


Kia Sonet and Hyundai Venue, much like Seltos and Creta, are based on the same platform but have their own unique highlights.
18 Sep 2020, 09:31 AM IST
Did you know?
Sonet received over 6,523 orders on the first day that pre-launch bookings were opened. This figure is more than the orders that Seltos received on the first day its bookings were opened. (Click here for full report)


Pre-launch bookings of Kia Sonet were opened for
₹
25,000 deposit amount.
18 Sep 2020, 08:47 AM IST
The hues of Sonet
Sonet will be offered in a plethora of mono and dual-tone colour options. While there are seven single-tone colour choices, there are three dual-tone options. But not every variant will have all the choices available.
Want to make sense of what's available on which variant? Check our detailed report here.


Photo courtesy: Kia Motors India
18 Sep 2020, 08:27 AM IST
Options galore on Sonet
Sonet, much like Seltos, will be offered in Tech Line trim as well as the higher-spec GT Line trim. (Click here to find out what's different in the two Sonet)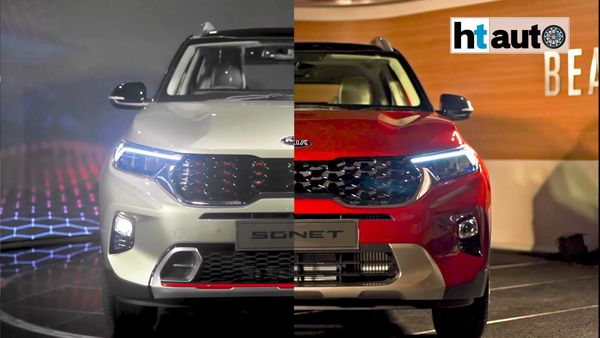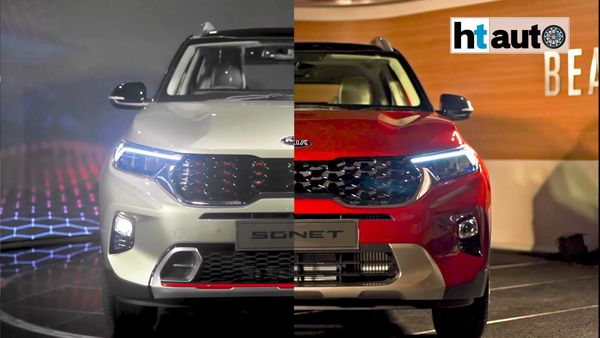 The Kia Sonet GT Line (left) and Tech Line (right) are the only two trims available for the new sub-compact SUV.
18 Sep 2020, 08:25 AM IST
'Made in India, Made for the World'
Kia's Anantpur facility in Andhra Pradesh is where the Sonet will be manufactured - both for India as well as international markets. The company says the quality of the Sonet in India will be the exact same as it is anywhere else.
18 Sep 2020, 08:24 AM IST
Kia's India journey
Kia entered the Indian market with the Seltos and managed to taste a whole lot of success despite the challenges that hounded the industry in 2019. Seltos was well liked for its looks as well as performance and managed to give Creta from Hyundai some serious competition.
Next in line from Kia was Carnival, a luxury MPV. Kia says selling huge volumes was not the idea behind bringing in Carnival but it was to showcase what the company was capable of.
Now, it is time to go hunting for numbers again as Sonet enters a very lucrative space of sub-compact SUVs.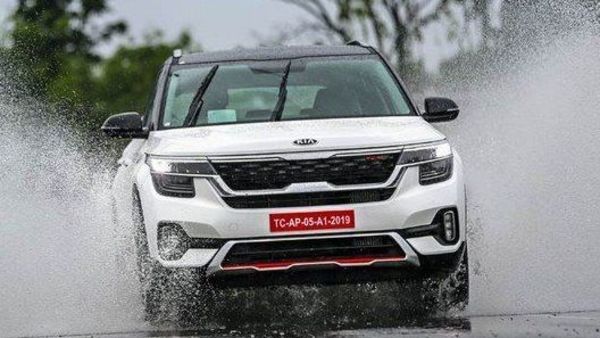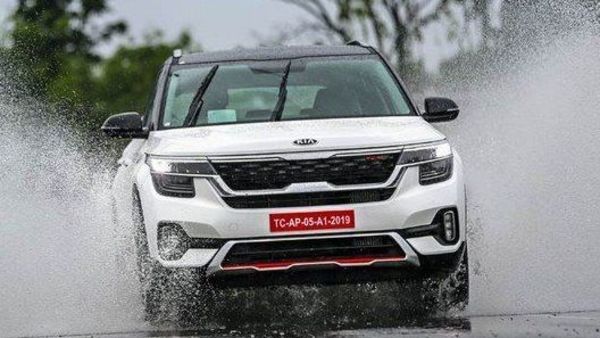 Kia Seltos
First Published Date:
18 Sep 2020, 08:24 AM IST


Shop Now

70% OFF