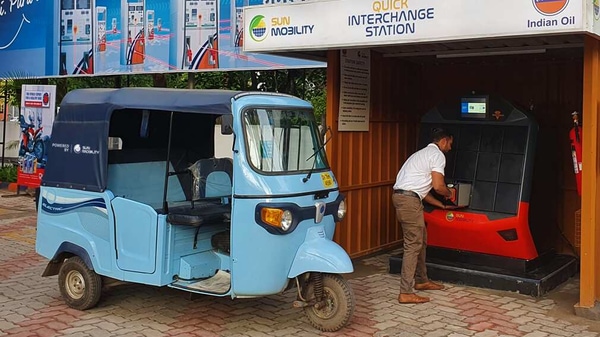 IOC launches battery swapping facility for quick recharge of electric vehicles
3 min read
.
Updated: 26 Jun 2020, 07:44 PM IST
IOC has joined hands with Sun Mobility to offer the battery exchange facility which seeks to remove range anxieties.
IOC will begin with a pilot of battery swapping at one of its outlets in Chandigarh and gradually scale it up to 20 stations.
New Delhi and Gurugram cities will also be covered.