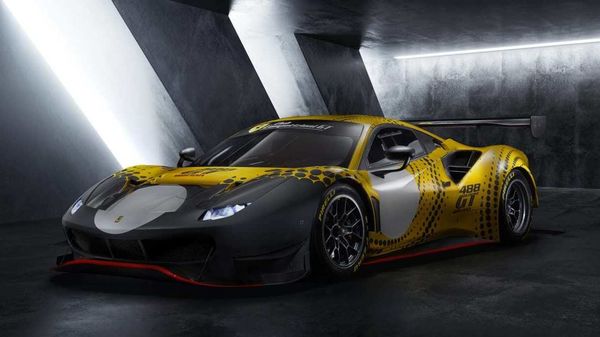 Ferrari unveils sleek and powerful track-only 488 GT Modificata
1 min read
.
Updated: 27 Nov 2020, 02:31 PM IST
A modified twin-turbo V8 engine is at the core of this Ferrari 488 GT Modificata which can produce maximum power of 700hp.
Ferrari incorporated elements of the 488 GT3 and the 488 GTE into the race car which will be used exclusively on the track and at Ferrari Club Competizioni GT events.