Mahindra Thar 2020 breaks cover: Highlights
Mahindra Thar has been a capable off-roader for nearly a decade but the 'go-anywhere' machine would now seek to offer even more comfort and a whole lot of features to make it a comprehensive warrior in a crowd of SUVs.
Thar has been a vehicle known for its off-road capabilities but Mahindra is now looking at underlining it as a daily commuter as well that can munch miles just as well as it can tame the wilderness.
Here are the highlights from the unveiling.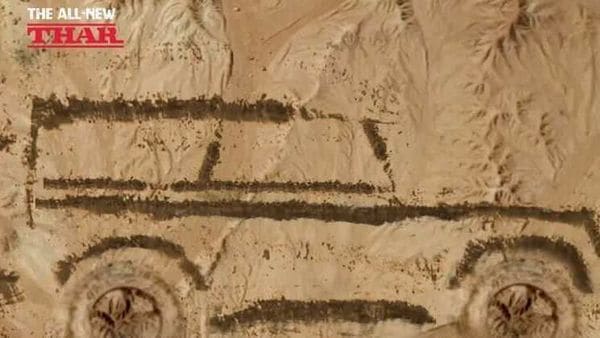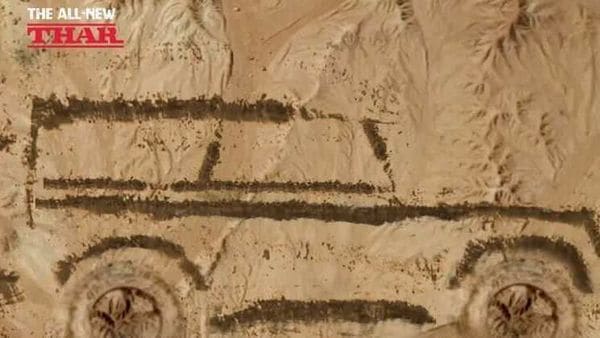 Mahindra Thar 2020 is expected to bring a whole lot of comfort and convenience features.
15 Aug 2020, 11:53 AM IST
New Thar promises to take the automotive world by storm
Thoughtfully made to be as competent in the wilderness as on city roads, it brings a whole lot of practical features and subtle design upgrades to make a solid case for itself.
Thank you for joining HT Auto for the Thar's unveiling. Stay tuned for the drive review.
15 Aug 2020, 11:46 AM IST
Thar 2020 will be officially launched on October 2
Mahindra says it will reveal the pricing on this date as well as open bookings.
15 Aug 2020, 11:41 AM IST
Comfort is key
The new Thar promises to keep you safe and comfortable even on challenging terrain. Features like sculpted bucket seats and washable upholstery underlines this.


Also check these Cars
Find more Cars
Add to compare
Check latest offers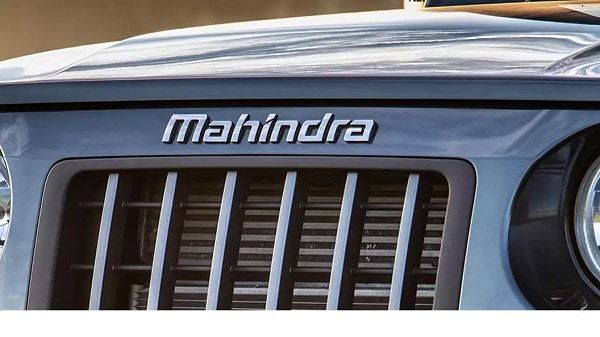 UPCOMING
₹15 - 16 Lakhs*
*Expected Price
Add to compare
Check latest offers
Add to compare
Check latest offers
15 Aug 2020, 11:37 AM IST
Designing the new Thar was about matching heritage with new-age character
Mahindra says certain elements of the Thar were retained in the 2020 version, like the front grille and yet, several elements were reworked to give it a fresh appeal.
15 Aug 2020, 11:35 AM IST
What are the colour options on the new Thar? Take a look:


15 Aug 2020, 11:35 AM IST
Here's your first look at the all-new Thar
The new Thar will be made available in six colour options.


15 Aug 2020, 11:30 AM IST
Highlights of Thar LX


15 Aug 2020, 11:29 AM IST
Thar to now be available in two variants - AX and LX


15 Aug 2020, 11:28 AM IST
Cabin par excellence
Roof mounted speakers, washable interiors, 7-inch infotainment screen, water-proof switches and more on offer.


15 Aug 2020, 11:27 AM IST
Water woes? What's that
The new Thar is as capable to wage through water as ever.


15 Aug 2020, 11:24 AM IST
Debut of gasoline
Thar to now also boast of a completely new petrol engine. The mHawk diesel engine has also been upgraded.


15 Aug 2020, 11:20 AM IST
Ridiculously powerful and supremely comfortable
Mahindra promises a Thar that would impress existing fans and attract new fans.
15 Aug 2020, 11:19 AM IST
Atmanirbhar Thar
Thar has been completely designed and developed in house. Goenka says most components sourced from within India.
15 Aug 2020, 11:18 AM IST
Petrol and diesel
Goenka says new petrol and diesel have to co-exist inside the Thar, adds torque converter was realized as something which was missing.
15 Aug 2020, 11:17 AM IST
An icon
Goenka says there are 60,000 Thar on Indian roads, admits it may have lacked many comforts and features previously.
15 Aug 2020, 11:15 AM IST
Pawan Goenka, MD and CEO at M&M, takes center stage
Goenka outlines just how much the new Thar means to Mahindra and to the automotive market here. "This marks the authentic launch of an authentic vehicle," he says.
15 Aug 2020, 11:13 AM IST
And we're off...
The official unveiling of Thar has started. Stay tuned for the details as they are revealed.
15 Aug 2020, 11:09 AM IST
Letting the wait go a bit longer
Scheduled event time comes and goes. Should begin shortly...
As Thar mentioned, patience is key. (Check below posts or click here for conext)
15 Aug 2020, 10:49 AM IST
Countdown begins
Minutes left for the unveiling of the new-gen Mahindra Thar.
15 Aug 2020, 10:39 AM IST
Cocooning the driver?
Thar has always had a raw, macho appeal and some say that equipping it with creature comforts is taking it away from its inherent genes.
Well, as long as the car makes a mockery of terrain challenges, it would only be the cheery on the cake that it gets multi-function steering wheel, dedicated 4x4 button, air con and MID display. Correct?
15 Aug 2020, 10:32 AM IST
It is (also) in the looks
While the outer shell of the new Thar is going to be all-too familiar, expect several additions and tweaks to set it apart from what we have seen on the car thus far.
Reports suggest the front bumper has been re-designed ever so subtly while LED DRLs are likely to made a debut.
The tail light are almost certainly up-designed while brand new alloys would add to the visual appeal.
15 Aug 2020, 10:00 AM IST
The boss is always right!
Anand Mahindra has the last word:
15 Aug 2020, 09:58 AM IST
Check out the buzz between Mahindra cars on Twitter
15 Aug 2020, 09:55 AM IST
Let your hair fly
Mahindra has hinted new Thar could get an open-top version as well.
15 Aug 2020, 09:48 AM IST
Creature comforts for the beast car
For those who may have had complaints that the Thar's cabin is just not comfortable or connected enough, hold on.
2020 Thar promises to address the big question of an equipped cabin. Expect a whole lot of upgrades on the inside which include an infotainment screen, forward-facing rear seats and more.
15 Aug 2020, 09:32 AM IST
Did you know?
Mahindra reportedly sold 6,430 units of Thar in 2019.
The figure fell to 3,605 in 2019, a year that was marked by headwinds for the Indian auto industry as a whole.
Guess which Mahindra vehicle sells the most in India? (Answer to come up in subsequent posts)
15 Aug 2020, 09:17 AM IST
Diesel-sipping demon
Available only with a diesel engine option, Thar has been a true-blooded off-roader. Now, get ready for a petrol engine option as well.
15 Aug 2020, 09:14 AM IST
The entry of a war horse
Thar, as we know the car, made its debut in India back in 2010. While it had a rich legacy to count on even then, the Thar managed to captivate a section of the car-buying audience courtesy its boxy looks and its reputation eventually expanded due to its capabilities in the wilderness.
First Published Date:
15 Aug 2020, 09:14 AM IST
Recommended for you
View all


Shop Now

55% OFF

19% OFF

73% OFF