How to get the maximum fuel efficiency from your motorcycle
With petrol prices soaring and volatile supply of fossil fuels, it is more necessary than ever to get the maximum mileage from your favourite bike.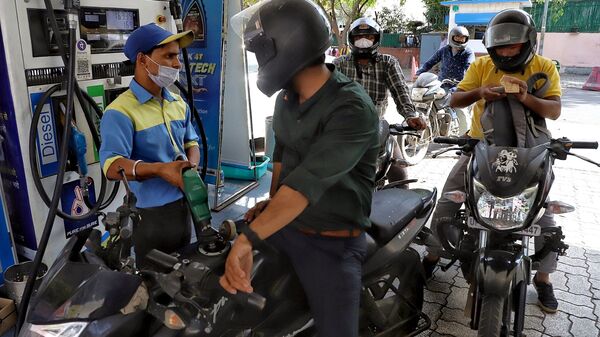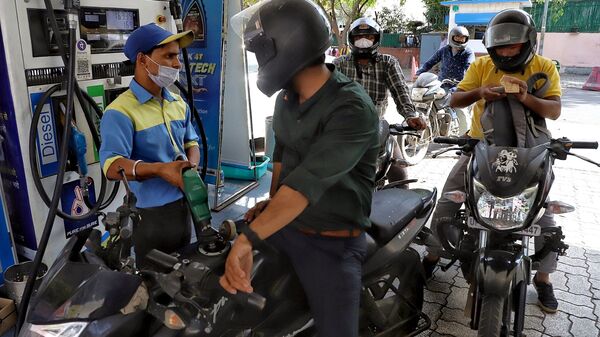 File photo: Motorists wait to get a tankful of petrol at a fuel station.
With fuel prices rocketing to new highs, it has become more critical than ever to squeeze out the best fuel economy from your two-wheeler. While the regular commuter bikes manage to return around 2litre/100 kilometer or 50 kmpl, the fuel mileage of the vehicle completely depends upon how big the powertrain really is and how efficient it is depending upon the technology that underpins it. However, there are some ways that you can follow to increase the overall mileage from your two-wheeler and here is quick list of some of them.
How to increase fuel economy of your motorcycle in 10 steps
Step 1 :
Keep your bike serviced: As long as your motorcycle engine remains in the fittest form, it will manage to return the best fuel economy.
Step 2 :
Keep your air filter clean: A cleaner air filter will allow the passage of more air to the combustion chamber and your engine won't have to overwork to generate the same amount of power.
Step 3 :
Keep tyre inflated: It is important to maintain the recommended tyre pressure in order to attain the best fuel economy.
Step 4 :
Turn ignition off on stop lights: You can increase your bike's mileage up to 10% by turning the ignition off on red lights.
Step 5 :
Don't overuse brakes: Try not to overuse the brakes especially when you can just roll off the throttle and cruise in neutral till the stopping point, especially down hill.
Step 6 :
Let go off extra weight: Lighter bikes will always be more economical in terms of fuel economy. So it is recommended that you let go off all the extra accessories added on to the bike.
Step 7 :
Use high quality fuel: While there is no technical study to back this claim, but use of cleaner fuel might increase your chances of getting slightly higher fuel economy.
Step 8 :
Limit warm up time: While a little warm up is important for traditional bikes, fuel-injected motorcycles do not essentially require a long warm up time. So limit it, to save fuel.
Step 9 :
Don't abuse the throttle: Stop monkeying around on the bike and absolutely don't hit the revv limiter. Ride sensibly and shift on time to see your fuel economy numbers going up.
Step 10 :
Be more aerodynamic when riding at higher speeds, this will let you go faster without letting the engine to over work, in return saving fuel.
Follow the above steps to see your fuel economy figures grow, and always ride sensibly.
First Published Date:
11 Apr 2022, 09:17 AM IST
NEXT ARTICLE BEGINS