You needn't buy car cover from a dealer
Car maker Maruti Suzuki India Ltd is under the antitrust regulator Competition Commission of India's (CCI) radar for pushing buyers to purchase insurance policies offered by the company. According to a recent Reuters report, in June last year, CCI received an anonymous complaint alleging that customers paid more for insurance plans recommended by Maruti dealers compared to other options available in the market.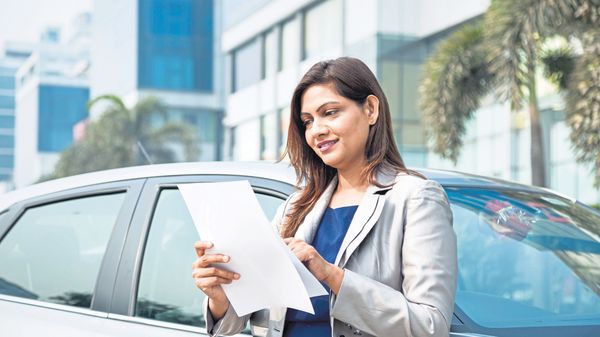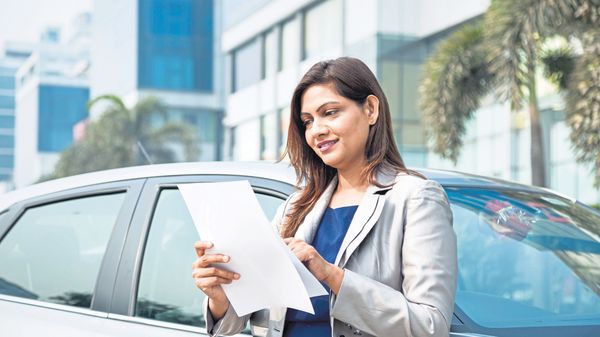 Representational image
While the matter is still under investigation, it is commonplace for car dealers to bundle up insurance with the cost of the car because you mandatorily need a third-party (TP) liability cover to drive the car out of the showroom. In your excitement, you may not pay too much heed to what it costs or what the policy offers. "Getting an appropriate policy with the right coverage is what people usually neglect. Most people don't like reading up the details of the coverage. Ever so often, we notice customers selecting an insurance company purely because of the low cost without realizing that lesser premium could mean not having adequate cover," said Gurneesh Khurana, president and country head, motor business, Bajaj Allianz General Insurance Co. Ltd.
Here are a few things you must consider before buying a motor insurance policy.
Choose the insurer
A TP cover is mandatory in India, according to the Motor Vehicles Act, 1988, and you cannot drive your vehicle out of the dealer showroom without it. However, that does not mean you need to buy insurance from the same dealer. A TP policy covers you in case the insured vehicle causes damage to the life or property of a third party.
Also check these Cars
Find more Cars
"Selling insurance forcefully and that too from a specific company is against the regulatory guidelines. If any automobile dealer is forcing you directly or indirectly to buy a policy from them by saying that buying insurance from them will help in getting discounts on the premium or the on-road vehicle price or any other benefits, then you can lodge a complaint with Insurance Regulatory and Development Authority of India (Irdai) or CCI against such practices," said Rakesh Goyal, director, Probus Insurance Broker Ltd.
Check the company's ranking in the industry, the claim settlement ratio, user reviews, customer support and distribution in terms of cashless arrangements with the network garages. "This information is readily available on insurer websites but one can also call the company to find out more," said Sajja Praveen Chowdary, head, motor insurance, Policybazaar.com. If the repair is done in a network garage, then you can easily opt for cashless settlement.
Look at cost, features
If you are looking at purchasing the policy that your car dealer is offering, find out about the add-on covers, terms and conditions and compare them with the offerings provided by other insurance companies. Also, compare the premiums. While TP rates are the same across insurers and are fixed by Irdai, the difference in premiums is on account of any add-on covers or if you opt for a comprehensive cover. "Very often customers are duped into paying higher premium for a motor policy, which may or may not include any add-ons," said Chowdary.
The good news is that there are many web aggregators that not only give you the premium rates but also give a break-up to reflect the cost of any additional covers.
Go through the break-up carefully and note the insured depreciated value (IDV) of a vehicle. IDV is the value the insurer will pay if your vehicle is completely damaged or stolen and could differ across insurers. Choose the IDV that best represents the value of your vehicle.
There will be a variation in premiums when you buy a comprehensive motor insurance policy instead of just a TP cover. A comprehensive policy throws in other covers such as own-damage that insures your vehicle against theft or damage, and passenger cover that insures the lives of the passengers. While the premium difference is stark when you opt for a comprehensive policy as against the mandatory TP policy, there may be a difference in premiums even between comprehensive policies from different insurers due to the underwriting practices of the insurer and any add-on covers.
"While buying a comprehensive cover, take note of add-ons such as a zero depreciation cover, road side assistance cover, engine protection cover and a consumables cover," said Indraneel Chatterjee, co-founder and principal officer, RenewBuy.com, an online insurance broker. It is important to understand your requirements as these are additional covers and are not included in your comprehensive car policy.
Other add-ons include covers that protect your no-claim bonus (NCB) or offer you a daily allowance or a substitute vehicle when your car is being repaired. NCB is a good incentive for careful driving. Chatterjee said it can be used to avail a discount in the subsequent year provided the policyholder has not made a claim before.
Mistakes to avoid
Your dealer may induce the fear of losing out the benefits if you don't buy insurance instantly from them, but don't fall for it. You can get back to the dealer, agent, broker or the insurance company after doing a thorough research and make an informed decision. "Any promises or claims about getting benefits such as approval of loans, discounts, or any other benefits that seem unauthentic should be verified either by other resources or third-party advisory or consultants," said Goyal.
Not looking for applicable discounts at the time of renewal, preferring lower deductibles, the part of the claim which you need to bear, even at the cost of paying higher premiums, and not opting for the right add-on covers are some of the common mistakes you should avoid.
First Published Date:
23 Jan 2020, 12:13 PM IST
NEXT ARTICLE BEGINS


Shop Now

70% OFF

57% OFF