What makes e-cycles an efficient mobility solution?
In the last few years, e-cycles are garnering pretty good attention. Like the rest of the world, in India too the e-cycles have been witnessing a surge in demand as a lifestyle product, especially during this Covid-19 pandemic. At very first glance, an e-cycle appears like a regular bicycle, but there are deeper technologies than just a linear transportation medium.
The e-cycles are not only introducing a new segment of lifestyle products in the two-wheeler transport market but promoting electric mobility as well. The e-cycles are becoming the face of urban commuting, more convenient than conventional bicycles.
The electric motors and powerful batteries that help in boosting the rides with electric assist, make these e-cycles different than conventional bicycles. This technology helps in expanding the mobility range for the rider, in a zero-emission manner. e-cycles bring the comfort and convenience of personal mobility at an even cheaper rate than public transport, which means it brings the best of both worlds.
So what makes e-cycles an efficient mobility solution? Here are the reasons.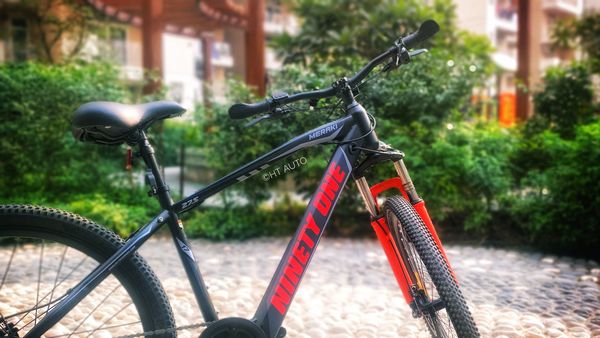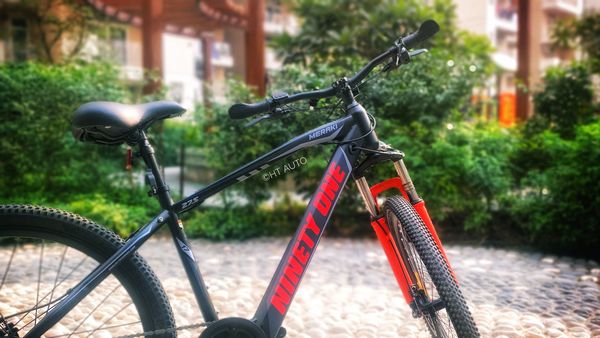 E-cycles are available at a price range between ₹20,000 and ₹2 lakh. (HT Auto photo)
Additional range
The electric motor and the powerful battery onboard the e-cycle ensure additional range for the rider. The most advanced cutting-edge e-cycles can run up to 100 km on a single charge, which is too difficult for regular riders with a conventional bicycle.
This additional range certainly brings a game-changing transformation for the daily commuters who use a cycle for commuting in and around the city. With so many people now employed in the last mile delivery and logistics sectors, these e-cycles can prove to be time and money-saving vehicles for those, who cannot avail of a motorcycle.
Convenient
Convenience is another name for e-cycles. The batteries on board the e-cycles are as easy to charge as a mobile phone, thanks to the plug-in charging technology. The detachable batteries of e-cycles usually take around 3-4 hours to be fully charged. So an overnight charging and you are ready to go. Also, to ride this, the rider doesn't require a driving licence, but the feel of riding is similar to a motorized vehicle.
Safety in pandemic time
It's truly a tough and tricky time when health, hygiene, and safety are the priorities of everyone. Taking a mode of public transport or even using shared mobility through a cab can be disastrous at this time as there is a minimum chance of social distancing. Not everyone can afford to buy a car or a motorcycle or a scooter. A conventional bicycle on the other hand comes with range limitations and not very convenient everywhere.
In such a scenario, an e-cycle can be a safe mode of green and clean personal mobility, which at the same time reduces the risk of contamination through gathering and cheaper on pocket as well.
Cheap on pocket
E-cycles are easy on the owner's wallet as compared to a car, or a motorcycle or a scooter. It only demands an initial investment that can range between ₹20,000 and ₹2 lakh. However, it depends on the buyer, how much he or she will spend to buy an e-cycle. Buying a rs 2 lakh e-cycle is certainly not everyone's forte or requirement.
Considering the skyrocketing price of petrol or diesel and the pollution impact of these motor fuels, the operational cost for the e-cycle is way much lesser. To run a kilometre an e-cycle costs a ride merely 20 paise while running cost for a conventional fuel vehicle costs multifold for the same distance. Overall, the maintenance cost of an e-cycle is much lower than any motorized vehicle.
Also check these Cars
Find more Cars
First Published Date:
13 May 2021, 13:44 PM IST
NEXT ARTICLE BEGINS


Shop Now

70% OFF

65% OFF