US President Joe Biden meets workers on strike against Ford, GM and Stellantis
Joe Biden recently visited protesting workers of the United Auto Workers (UAW), lending his crucial support to their demands which include better remuneration and restoration of work-related benefits. The visit, a first by a US President in the modern history of the country, saw Biden hailing the efforts of auto workers and their contribution towards the American economy.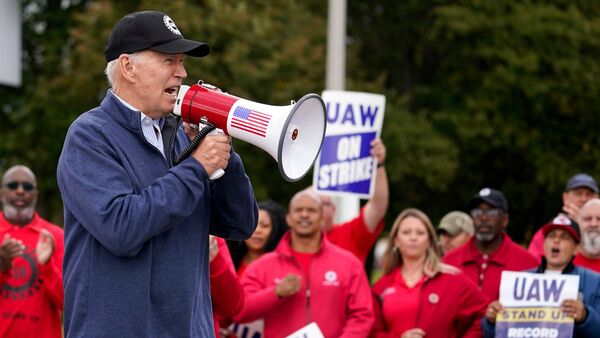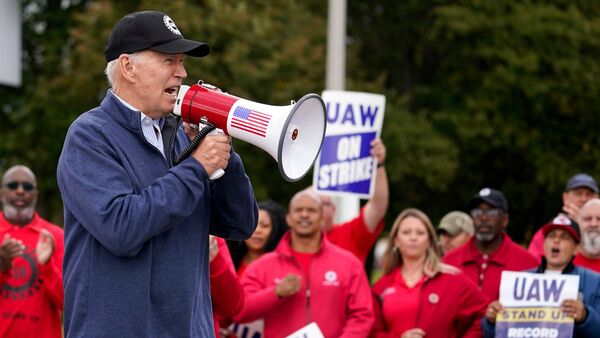 US President Joe Biden joins striking United Auto Workers on the picket line.
Biden was in western Detroit where he met protesting workers outside GM's Willow Run redistribution center. The meeting was significant because this is the first time ever that a sitting US President has met with protesting workers of the UAW.
The US President was all praise for the efforts of the American automotive workers and saluted their contribution to where the country's automotive industry stands today. "You guys, the UAW, you saved the auto industry back in 2008 and before. You made a lot of sacrifices, gave up a lot when the companies were in trouble. But now they're doing incredibly well. And guess what? You should be doing incredibly well too," he said.
Trending Cars
Find more Cars
What is the UAW strike?
UAW is an American labour union and many of its members are now fighting a bitter battle against the three major auto giants in the country - Ford, GM and Stellantis. Reports suggest that workers are demanding a 36 per cent hike in wages within three months, pension-related benefits, additional time offs for workers, among many other points.
Also Read : Tesla's Elon Musk reacts on how it will hit the Big Three
Protesting workers and their supporters have lambasted the auto companies for ignoring their plight with many even accusing them of 'corporate greed.'Today, the enemy isn't some foreign country miles away. It's right here in our own area. It's corporate greed," said UAW President Shawn Fain at the sidelines of Biden visit. "And the weapon we produce to fight that enemy is the liberators, the true liberators; it's the working class people."
The auto companies have proposed to meet some of the demands. Ford CEO Jim Farley previously said it was a choice between meeting some of the demands and meeting all demands while going bankrupt. But protesters say the proposals received so far are hardly adequate.
First Published Date:
27 Sep 2023, 09:56 AM IST
NEXT ARTICLE BEGINS


Shop Now

74% OFF

55% OFF