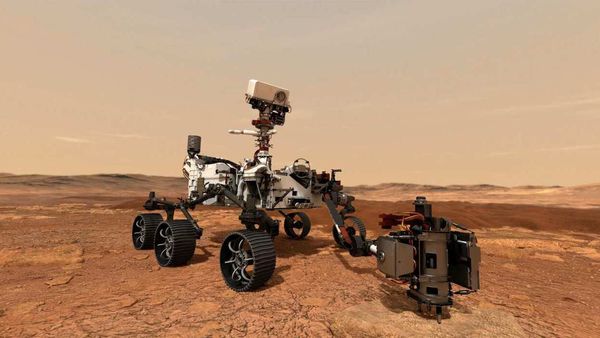 Six-wheeled rover to land on Mars: All you need to know about NASA Perseverance
2 min read
.
Updated: 17 Feb 2021, 08:47 PM IST
NASA Perseverance is all set to touch down on Mars.
Perseverance is fueled by electrical power by using heat of plutonium's radioactive decay.
NASA Perseverance gets shape memory alloys to remain steady on surface of Mars.
Armed with drills, cameras and lasers, Perseverance is set to explore Mars.