Marchionne's one-time protege De Meo leads Renault CEO race
Luca de Meo, an Italian who rose through the ranks at Europe's biggest automakers before running Volkswagen AG's Spanish brand, has emerged as the front-runner to become chief executive officer of Renault SA.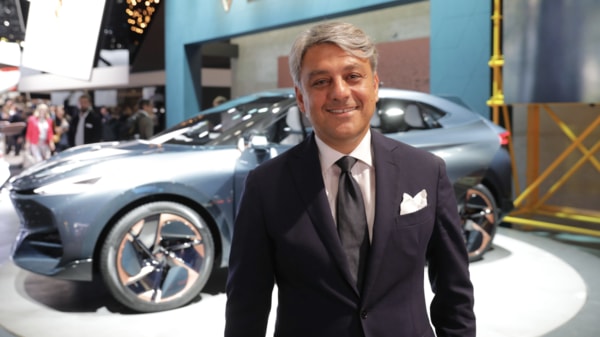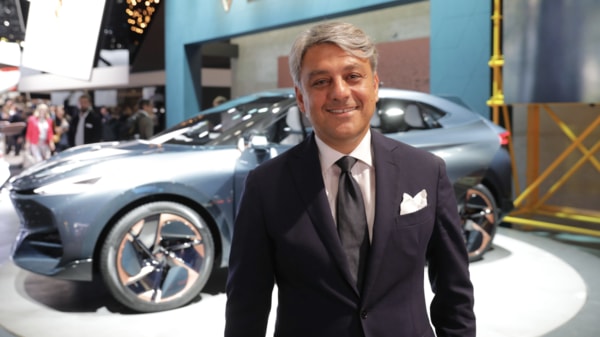 File photo of Luca de Meo
(Bloomberg) -- Luca de Meo, an Italian who rose through the ranks at Europe's biggest automakers before running Volkswagen AG's Spanish brand, has emerged as the front-runner to become chief executive officer of Renault SA.
The 52-year-old, who heads SEAT, currently leads a pool of candidates that includes Patrick Koller, the CEO of car-parts maker Faurecia SE, and Renault's current interim chief Clotilde Delbos, people familiar with the matter said.
De Meo's leadership experience in the auto industry, diplomatic skills and language abilities -- he speaks five, including French -- make him attractive to a carmaker with a Japanese partner and a government shareholder. At SEAT, he rejuvenated the model line-up and helped lead the division back to profitability in part by successfully introducing the sporty Cupra brand.
"Luca de Meo ticks many boxes," said Bernard Jullien, an independent auto industry consultant who's written extensively about Renault. "He's brilliant when it comes to product planning, and that's one thing Renault really needs."
While Renault is narrowing the field of candidates, no decision has been made and other contenders remain in the running, said the people, asking not to be identified discussing confidential matters. The company will complete its shortlist soon, before submitting it to the board for review, the people said.
French Connection
The successful candidate will have to navigate the political currents in France, where the state remains Renault's most powerful shareholder. The government favors an auto industry professional for the job, Finance Minister Bruno Le Maire told BFM Television. That could sideline some of de Meo's potential rivals mooted in press reports, such as former Airbus SE executive Fabrice Bregier and Arkema SA CEO Thierry Le Henaff.
Whoever takes the job will face a long list of challenges, from repairing Renault's alliance with Japan's Nissan Motor Co. to weathering slowing sales in key markets and steering the costly transformation to electric and self-driving vehicles. Chief Financial Officer Delbos, who temporarily took the helm last month, quickly moved to cut the carmaker's financial guidance for 2019.
Renault began the CEO search after ousting Thierry Bollore, who spent less than a year in the post following the arrest of long-time chief Carlos Ghosn last November.
No Rush
Chairman Jean-Dominique Senard told German paper Suddeutsche Zeitung that making a selection by the end of the year would be good, but that taking longer wouldn't be a problem. A Renault representative declined to comment on the recruitment process.
A SEAT spokeswoman said de Meo was fully committed to the company and declined to discuss "rumors." Delbos didn't comment Tuesday when asked whether she was a CEO candidate. A spokesman for Faurecia said Koller declined to comment.
French daily Le Figaro was first to report that de Meo is the front-runner.
De Meo started his career at Renault more than 25 years ago before joining Toyota Motor Corp. in Europe and then moving to Fiat Chrysler Automobiles NV, where he became the rising star after former chief Sergio Marchionne picked him to relaunch the Fiat brand when he was still in his 30s.
De Meo played a major role in introducing the new 500, which is still seen as one of the highlights of Marchionne's era. Their relationship soured while De Meo was leading Alfa Romeo, however. Marchionne pressed him to double volumes just ahead of the financial crisis, before eventually cutting investments at the brand.
Like Tavares?
De Meo moved to VW in 2009 as marketing director before joining the management board at Audi, where he took over responsibility for sales and marketing. He's among only a few top executives at VW who climbed the ranks without holding a German or Austrian passport, and was ultimately appointed as chairman of SEAT's executive committee in 2015.
Jullien said de Meo has a similar profile as turnaround guru Carlos Tavares, the CEO of Peugeot-maker PSA Group, who's credited with bringing the French company back from the brink. "De Meo has spent close to his whole carrier in the automotive industry and has been through the obstacle course that most car executives run, climbing up the ranks," he said.
Younger Crowd
At SEAT, based near Barcelona, he navigated the volatile political environment in Catalonia with a careful approach to the separatist movement, while recently warning that the unit had other options if protests disrupt operations there.
Under his leadership, SEAT has attracted younger customers than its sister brands within VW, but remains largely dependent on the stagnating European market. De Meo told Spanish daily La Vanguardia that the unit hasn't relied on funds from its parent for the past four years, while sharing development and purchasing costs with VW is critical for its future prospects.
Likewise, shoring up the alliance with Nissan and smaller partner Mitsubishi Motors Corp. will be crucial for Renault's next chief to reap the benefits of scale as technological change sweeps across the industry, and as crosstown rival PSA plots a merger with Fiat Chrysler.
--With assistance from Daniele Lepido and Tommaso Ebhardt.
To contact the reporters on this story: Ania Nussbaum in Paris at anussbaum5@bloomberg.net;Christoph Rauwald in Frankfurt at crauwald@bloomberg.net
To contact the editors responsible for this story: Anthony Palazzo at apalazzo@bloomberg.net, Frank Connelly, Tara Patel
For more articles like this, please visit us at bloomberg.com
©2019 Bloomberg L.P.
First Published Date:
21 Nov 2019, 11:11 AM IST
NEXT ARTICLE BEGINS