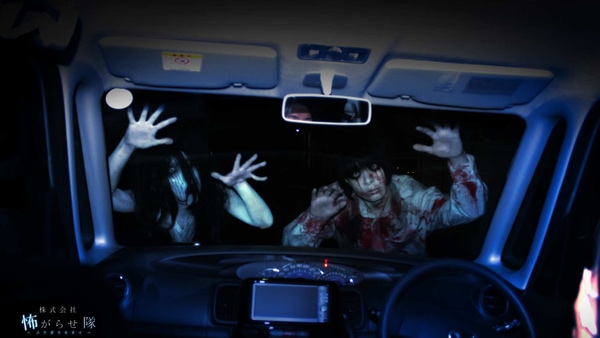 Drive-in haunted house in Japan offers scare, with social distancing in place
2 min read
.
Updated: 27 Jun 2020, 05:21 PM IST
A Tokyo-based haunted house is offering a scary drive-in experience in a garage with all social distancing norms in place.
All cars are disinfected by the staff after the haunted trip is over. For an additional fees, cars can be splattered with 'blood' too.