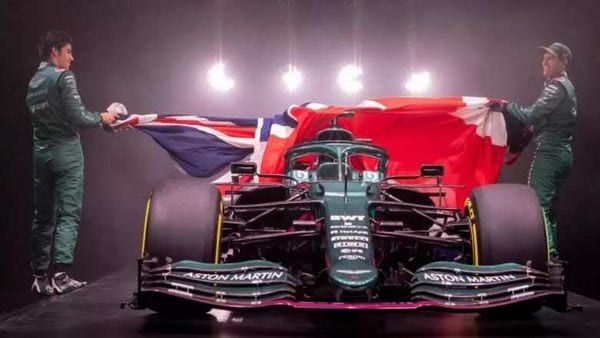 Aston Martin bring in James Bond as new F1 mission begins
1 min read
.
Updated: 04 Mar 2021, 01:04 PM IST
Aston Martin showed off their first Formula One car in 61 years on Wednesday.
Four-times world champion Sebastian Vettel and Canadian Lance Stroll will be the ones with the licence to thrill and both liked the look of the sleek green AMR21 car that marks Aston's return as a constructor.