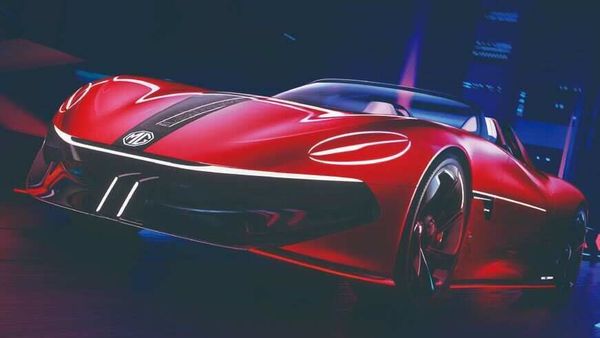 An MG like no other: Cyberster EV sportscar fully revealed, looks rad in red
1 min read
.
Updated: 02 Apr 2021, 11:30 AM IST
MG Cyberster EV sportscar may be in concept form currently but there are plans to make it hit production lines.
With 5G connectivity, 800-km range and a sprint speed of under 3 seconds towards 100 kmph, the Cyberster from MG is built for the future.