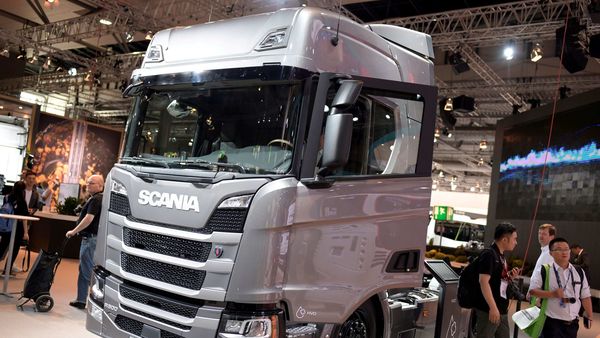 Volkswagen's Scania embroiled in contract-for-bribe row in India: 5 key points
1 min read
.
Updated: 11 Mar 2021, 08:48 AM IST
Scania began in investigation in 2017 into its India operations and the details of an alleged bribery controversy are emerging now.
Bus and truck maker Scania is weathering a storm after an internal investigation into its India operations revealed that there was evidence of misconduct by some of its employees here. While the investigation is learnt to have started in 2017, the details are emerging only now.
Here are five key points from the controversy:
1
Who
As per a Reuters report, the internal investigation done by Scania has revealed that there is evidence of misconduct by some employees in its India operations. This included a few members from the senior management team. Scania is believed to have added that all of these individuals have since left the company.
2
When
The internal investigation was started in 2017 although the details are being known only now. The investigation has found that bribes were paid between 2013 and 2016.
3
What
It is reported that the alleged bribes paid between 2013 and 2016 were to win bus contracts in seven Indian states. "This misconduct included alleged bribery, bribery through business partners and misrepresentation," a company spokesperson reportedly said.
Scania CEO Henrik Henriksson has gone on to tell a local news agency in Sweden that the company has stopped selling city buses in India and had closed down its factory here. "We may have been a bit naive, but we really went for it ... we really wanted to make it in India but underestimated the risks," he was quoted as saying.
Henriksson further added that any wrongdoing in India had been committed by a few individuals who have since exited the company.
4
What Next
Scania isn't likely to involve police in the matter. "While the evidence is sufficient to prove breaches in compliance with Scania's own business codes so that the company can take severe action accordingly, the evidence is not strong enough to lead to prosecution, a company spokesperson stated.
5
What Else
Scania is also alleged to have falsified vehicle documents and registration papers for 100 trucks in order to be able to sell them to a state-owned coal mining company in the country.
(With inputs from Reuters)