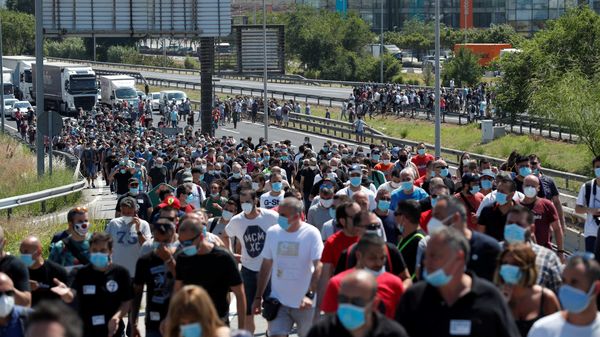 Road block, ablaze tyres: Nissan workers protest against Barcelona plant closure
3 min read
.
Updated: 29 May 2020, 01:06 PM IST
Nissan has said it would slash its production capacity by a fifth to help reduce its fixed costs by $2.8 billion.
About a thousand masked workers blocked the area surrounding Nissan's Barcelona plant protesting against the company's decision to close the factory.