Mercedes-Benz S450 review: A refined, powerful flagship sedan
The facelifted S 350d features a revolutionary new engine that has been extensively re-engineered for India to meet 2020's BS-VI standards, despite running on 2018's BS-IV fuel. This S 450 is the six-cylinder petrol counterpart, but unlike the diesel, it doesn't have an all-new engine. Instead, it has the old 3.0-litre V6 (formerly called the '400') that's been reworked to produce more power. We'll focus in this review more on the engine since it's the biggest differentiator between the two, so we'll gloss over the things that are common with the diesel, such as the exterior and the interior. The facelift is pretty standard stuff - revised headlamps, tail-lamps, grille, bumpers and wheels that, when combined, give the S-class a slightly more aggressive and imposing look - which is intentional, say the designers. Inside, everything is superbly crafted and very luxurious. There's a new 64-colour ambient lighting system, and you now get wireless charging for your phone at the front and rear, although the rubber cradle at the front feels a bit flimsy for an S-class and isn't big enough to accommodate large 'plus size' smartphones.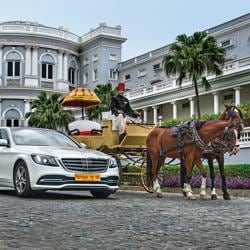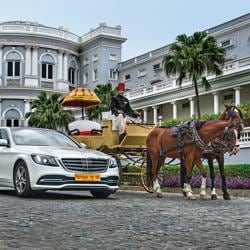 Mercedes-Benz S450 review: The facelift of the S450 - with revised headlamps, tail-lamps, grille, bumpers and wheels -- give the car a slightly more aggressive and imposing look.
There's a new steering wheel that now features many more controls on it, including cruise control. It also gets the new dual-mini-touch pads from the E-class, which are the best way to control the COMAND interface on the go. The dual 12.5-inch screens for the infotainment and instrumentation appear sharper and now have a few options for their appearance - including an uncharacteristically sporty 'Progressive' look with a digital speedo, the tachometer in the centre and a G-force meter on the side. What's nice, however, is that they are customisable to show various readouts other than just a speedo and tacho. But, of course, the highlight of an S-class is the comfort, and as ever, it's hard to fault this.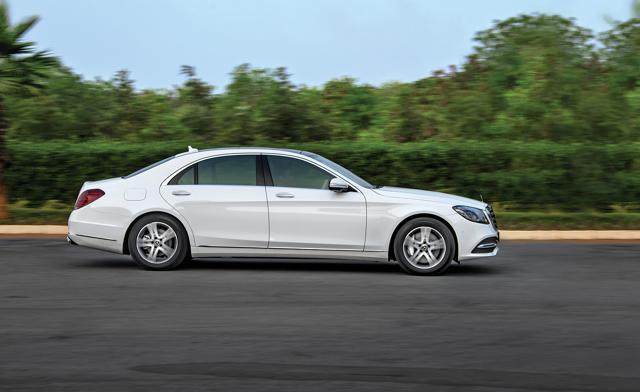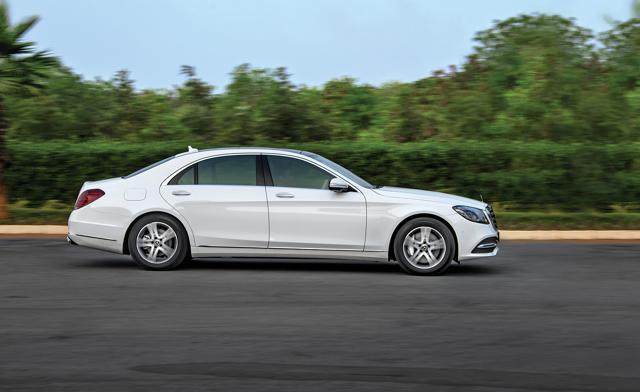 A few things have been deleted from the front seats like the massage, memory and cooling functions, which is unusual in a ₹1.4 crore car, but then, the back is where it's at. The rear seats fold out and recline by 43.5 degrees, and get heating, cooling and massaging function with memory. The left-rear passenger even gets an ottoman to prop their calves on, and the left front seat folds away for maximum legroom. Frankly, although new rivals do come close, it's hard to imagine anyone offering a better back seat experience than this.
Also check these Cars
Find more Cars
Dynamically, it's no different from the diesel S 350d. It too gets air suspension at all four ends that delivers a supreme ride quality like few other cars can. You'd have to find a pretty big pothole, speed breaker or bump to hit to elicit anything close to discomfort from this car. It's almost worth those uninteresting-looking 18-inch wheels, when you realise they're wrapped in tall 50-profile rubber that no doubt adds to the comfort. It does get a little bit too wallowy at high speeds if the road is undulating, but that's when you should switch to Sport mode. Be under no illusion; this doesn't make it a sporty handler, but instead, it just contains the body movements much better. Similarly, the steering does weight up in Sport mode, but it is engineered too slow and mushy to ever be dynamically engaging - and that's fair enough, in a limousine.
That said, and since this is a petrol variant, can you expect a whiff of performance when you choose this over the diesel? Certainly, with 367hp and 500Nm of torque (up by 34hp and 20Nm from the old S 400) and a claimed 5.1sec 0-100kph time, it would seem that way on paper. It also has the advantage of the newer, cleverer nine-speed automatic, compared to the seven-speed unit in the last car.
It is impressively brisk, off the line, the gearbox quietly whizzing through the first handful of gears. It doesn't have that effortless mid-range surge that you get from the turbo V8 or V12 motors, obviously, but what it has instead is a surprisingly sporty nature. It definitely does feel quicker than the diesel, despite the 100Nm torque deficiency. The power delivery is smooth and comes in really strong from about 3,000rpm onwards. So yes, if you're desperately late to that shareholders' meeting, Jeeves will have a decently good time hustling you along.
But the real advantage is refinement. The new diesel is incredibly hushed, but this is nigh on silent. It's only closer to 3,000rpm that you'll actually hear it, and at idle, you'd have to be close to the tailpipes to even know it's turning over.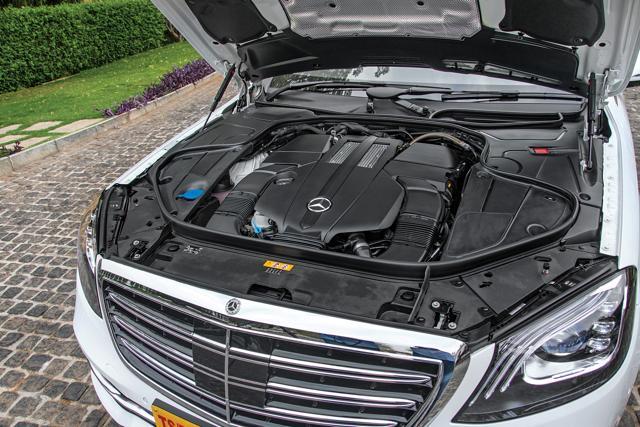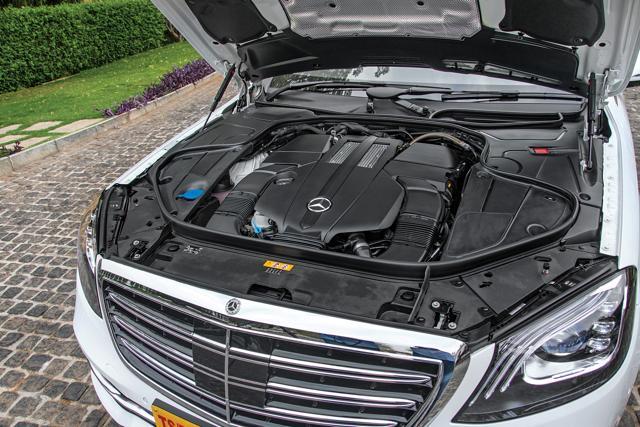 The six-cylinder petrol S-class isn't typically a strong seller, with an overwhelming majority of buyers sticking with diesel. A lot of buyers in the market looking for a petrol will also choose to upgrade to the V8-powered Maybach S-class, but while before its facelift, the price difference was a lot smaller, the jump will now cost you ₹57 lakh! Combine this with all the new tech you get in the standard S 450 and it starts to look like better value now. Sure, you won't get the fuel economy of the diesel, and you won't get the more lavish, stretched cabin of the Maybach, but the V6 petrol is more refined and better performing than the diesel, and a lot more affordable than the V8 petrol. However, Mercedes has said that it will, in fact, be bringing in the new, BS-VI-compatible straight-six petrol engines sometime in the next 12 months, so this motor is really just a stop-gap until then. So, while resale value will take a hit after 2020 when BS-VI norms come into play, but until then, if you decide to buy the S450, you'll get a superbly refined, surprisingly powerful motor that sits in possibly the best luxury car on the planet.
First Published Date:
14 Apr 2018, 08:41 AM IST
Recommended for you
View all
NEXT ARTICLE BEGINS


Shop Now

55% OFF

13% OFF

73% OFF