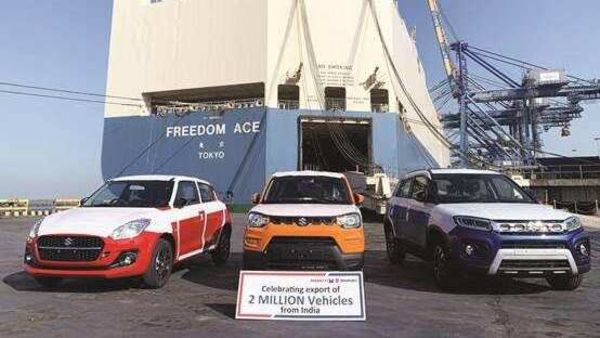 Maruti Suzuki has now exported 2 million cars to foreign markets from India
1 min read
.
Updated: 27 Feb 2021, 10:56 AM IST
Maruti Suzuki began exporting cars from India to other countries back in 1986.
Maruti had exported one million cars by 2012. The second million took all of eight years.
Maruti is presently exporting a total of 14 models in 150 variants to around 100 countries.