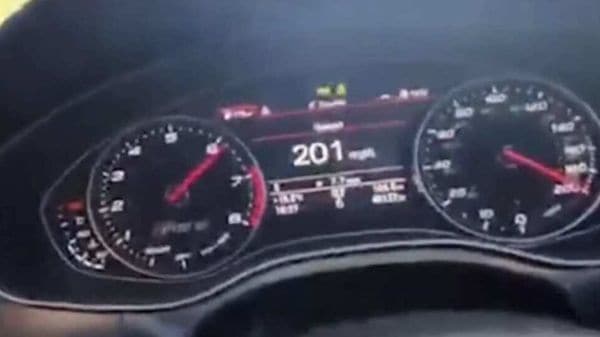 Lockdown 'lunatics': 2 arrested for racing Audi RS6 at 323 kmph while filming it
1 min read
.
Updated: 13 Jun 2020, 04:46 PM IST
The driver of the vehicle uses one hand to steer the vehicle and the other to film the speedometer.
It is suspected that the internal speed limiter on the car may have been removed because the officially-stated top speed figure stands at approximately 250 kmph.