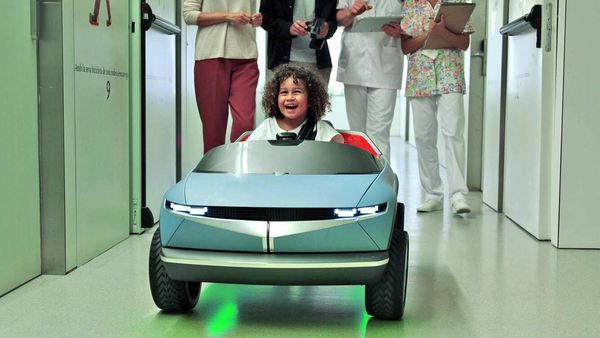 Hyundai's mini EV has emotion adaptive tech, serves a noble cause at hospitals
1 min read
.
Updated: 15 Dec 2020, 01:28 PM IST
The smallest EV from Hyundai camp seeks to make journey from hospital bed to treatment room more fun for children.
The EV studies facial expression, measures heart rate has air pockets which apply pressure to reduce anxiety.
The Hyundai EV blows bubbles to celebrate child's progress toward treatment.