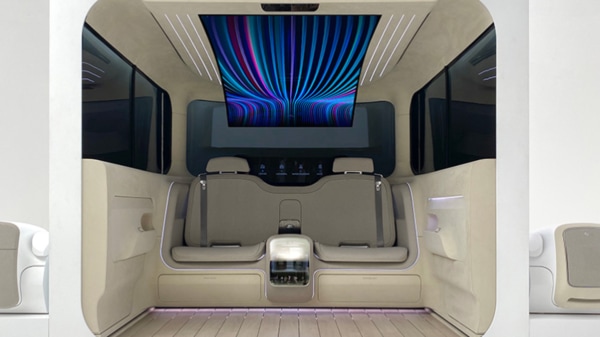 Hyundai Ioniq EV concept cabin has a 77-inch OLED screen, floor-cleaning robot
1 min read
.
Updated: 24 Sep 2020, 09:14 PM IST
Hyundai Ioniq EV concept cabin has been made in partnership with LG Electronics and provides a hint of what's possible in EV interiors.
Hyundai plans to integrate home electronics and appliances in its future Ioniq models, all of which will be customizable.