Blaer SPA review: A hybrid bike with the power, feel of an electric drive
Fossil fuels are being exhausted at an alarming rate and harmful emissions are currently reaching dangerous levels, the whole automotive industry is looking forward to an alternative. The most popular option is going electric and many new brands have entered the budding electric two-wheeler segment in India. However, none have been able to make an impact, so far. The lack of infrastructure, restricted range and high charging time are among the major hindrances faced by electric vehicles. Everyone is looking for the solution - or at least a means towards the ultimate solution.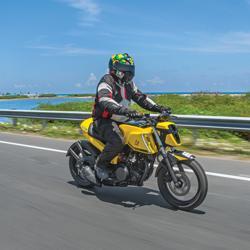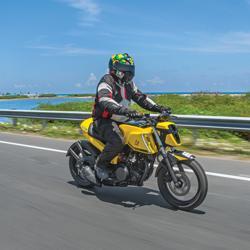 Blaer Motors claims that their hybrid system – christened Secondary Power Assist (SPA) – is a plug-in hybrid technology, similar to the one found on the Toyota Prius, and is unlike the simpler mild hybrid/ISG (integrated starter motor) that was showcased on the TVS Zeppelin cruiser concept at the 2018 Auto Expo.
One such solution comes from Blaer Motors, who claim that their hybrid system - christened Secondary Power Assist (SPA) - is the way forward. It's a plug-in hybrid technology, similar to the one found on the Toyota Prius, and is unlike the simpler mild hybrid/ISG (integrated starter motor) that was showcased on the TVS Zeppelin cruiser concept at the 2018 Auto Expo. According to Blaer, their SPA system improves the performance of a conventional engine while consecutively improving mileage and reducing emissions. We decided to go to Chennai to see what's what.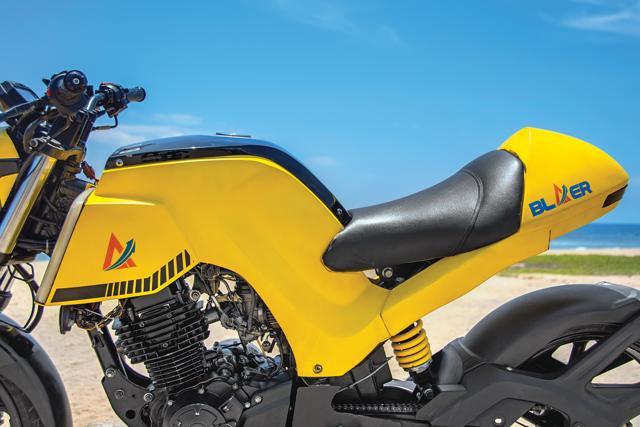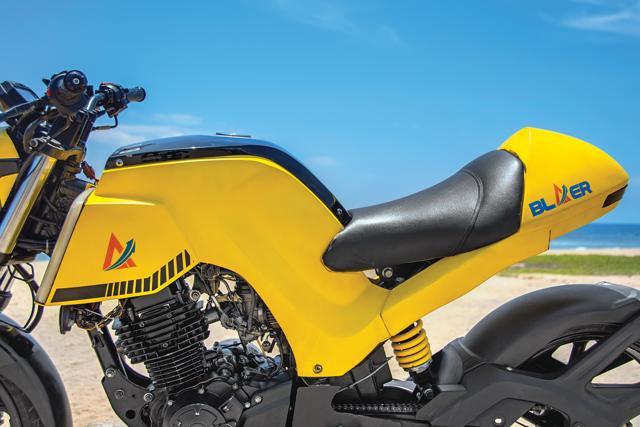 The company was formed by Adarsh Lakshmanan, Abinesh Ekambaram, Ashwin Badri and Niranjan Kumar. The SPA system was their final year engineering project and the company was founded in 2014. The past four years have been spent on developing and improving their system through various tests and their project has already received many awards from reputed institutions. They have also applied for three patents, out of which one has been granted. Blaer has also received ₹25 lakh as seed fund from the Centre for Entrepreneurship Development and Incubation (CEDI) via the National Institute of Technology, Tiruchirappalli.
Also check these Bikes
Find more Bikes
There are three primary components - an internal combustion engine (with a modified transmission), an electric motor and a BICS controller (Blaer Intelligent Control System). When the powertrain is started, the BICS controller activates the electric motor and it runs in electric mode in first gear. Shifting into second gear (and above) activates the hybrid mode with the help of a patented drivetrain technology where both the engine and electric motor work together.
One of the major benefits of the SPA system is the fact that the vehicle can run with its electric motor and ICE in isolation, or both can work together synchronously in hybrid mode. Blaer claims the SPA system has the potential to improve performance and fuel efficiency by 40% and drops emission by 30% when compared to a conventional petrol engine. These are big claims and it will be interesting to see how this system's hybrid technology fairs in real-world test conditions.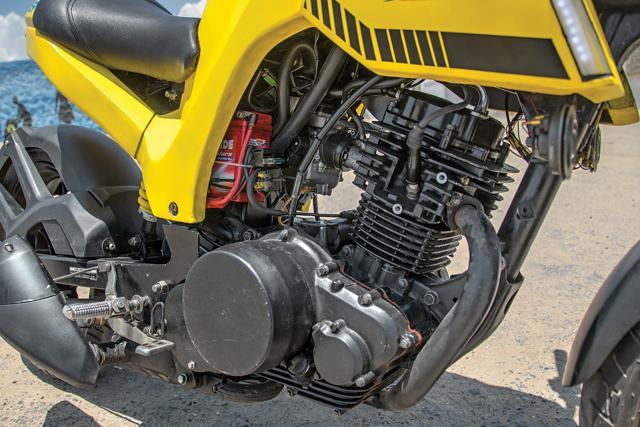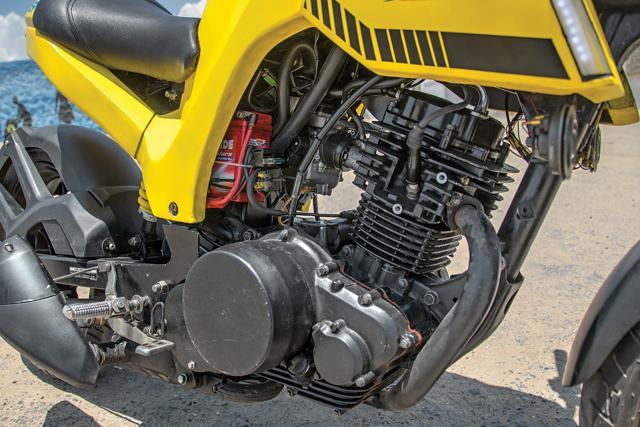 Blaer had first showcased their hybrid system on a TVS Jive, but, the prototype that we rode is based on the Yamaha FZ 16. It hardly looked similar to the donor bike, since its body panels have been redesigned and it's a single-seater. The fuel tank panel is wider now, so as to accommodate batteries for the electric motor and the actual fuel tank is now smaller, at 5 litres. The engine case is also different to integrate the motor and the engine as a single unit and the swingarm has been extended to accommodate the Blaer SPA system. The electric motor has a peak power output of 2kW at 10,000rpm and battery capacity is 72V. Blaer claims that the combined power output stands at 19.3hp at 7,500rpm and 22Nm of torque at 6,500rpm. The standard motor, in comparison, delivers 13.8hp at 7,500rpm and 13.6Nm of torque at 6000rpm.
As mentioned before, you start the motorcycle in electric mode. Unlike conventional electric two-wheelers I've ridden in the past, the Blaer prototype has a gearbox. You start-off like a conventional geared motorcycle: engage first gear, slowly release the clutch while applying throttle and the motorcycle gathers momentum. I must confess riding an electric vehicle with a clutch feels strange. The second step before the hybrid process gets engaged is to shift to second gear, and then hold the clutch for a second or two before releasing it. Suddenly, the internal combustion motor comes to life and with it, come the vibrations. From second gear to fifth, the motorcycle runs in hybrid mode. It's only when you shift to first gear that it returns to electric mode. This system may sound a little complicated, but you soon get the hang of it.
Once past first gear, the motorcycle felt and behaved conventionally and was holding speeds around 80-85kph with ease. It's only when you roll-off the throttle that you realise that you're riding a hybrid, as the drop momentum isn't immediate, like an ICE unit. There is a mild engine braking effect, unlike in a conventional electric vehicle.
If you run out of charge while riding in hybrid mode, worry not, as the BICS will automatically switch to ICE and you can continue riding. Also, if you do get stranded, you can continue the ride after refuelling - something you couldn't do on an electric vehicle. Overall, the hybrid system felt natural and easy to adapt to, but the transition from electric to hybrid needs to be improved to make it smoother and faster. The Blaer SPA system can offer three different modes of power. The electric motor on the motorcycle that we tested has a claimed range of 40km and top speed of 50kph (though it did feel strained after 30kph) and has a charging time of three hours. The batteries are also removable, which means you can charge it in your house or office desk, without relying on a fixed charging station. In hybrid mode, the motorcycle we tested has a claimed range of close to 250km on a full charge.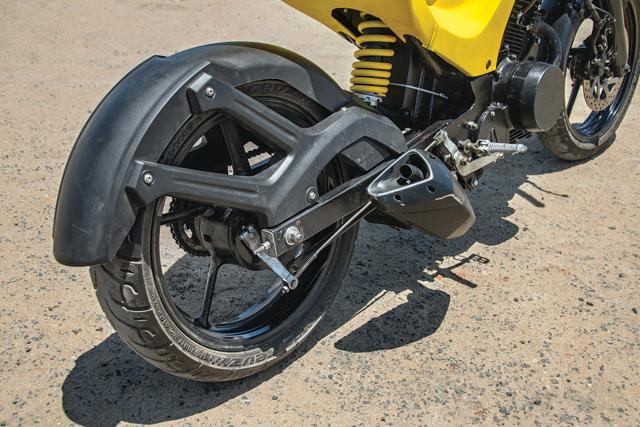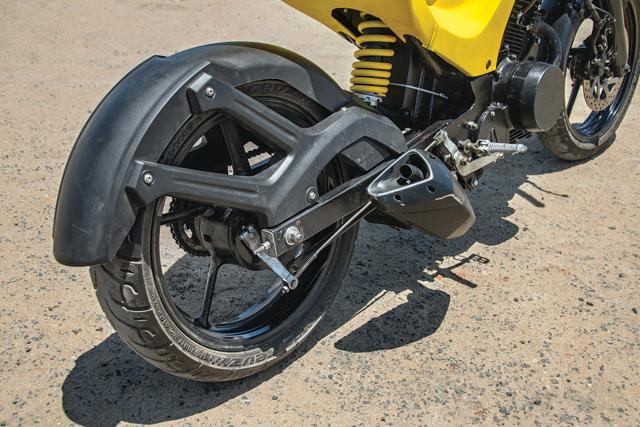 The Blaer SPA hybrid system adds around 9kg to a bike and costs ₹40,000 - which is a lot of money. However, if an OEM adopts the SPA system, Blaer says that could bring the cost of the system down to ₹10,000. Also, an OEM could package and adapt the hybrid system better to their powertrains and that's exactly what Blaer is trying to achieve. They're already in talks with a few big manufacturers to sell their technology; however, they will no doubt be facing some challenges, given the government's unusual disregard for hybrid technologies
In the current scenario, an internal combustion engine still is the most cost-effective option to own, however, we will have to shift to electric vehicles, eventually. The Blaer SPA hybrid system, in my opinion, can work as a bridge to this transition. It offers the benefits associated with an ICE unit while offering consumers a glimpse into the power, feel and overall experience of an electric drive. Most importantly, though, this hybrid system also reduces emissions - and emission norms will only be getting tighter as time goes by.
First Published Date:
05 May 2018, 09:04 AM IST
NEXT ARTICLE BEGINS


Shop Now

70% OFF

65% OFF