'Hero Motors will bet big on e-bikes for cargo deliveries'
Pankaj M. Munjal, chairman and managing director, Hero Motors Co., said the company is ready for electrification by economies of scale, and its relationship with large original equipment manufacturers (OEMs). In an interview, Munjal said Hero is well-positioned in the segment with a range of product offerings in the cycles and component business, with several overseas collaborations, including with Yamaha Motor Co. of Japan. Edited excerpts: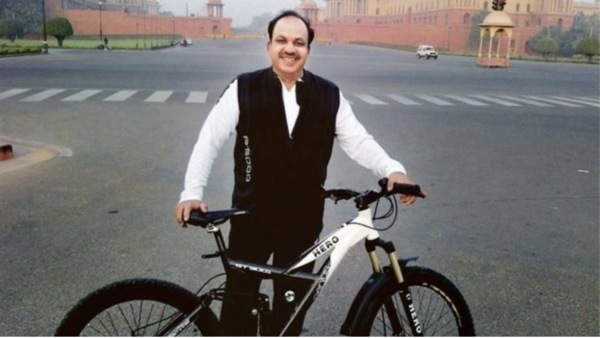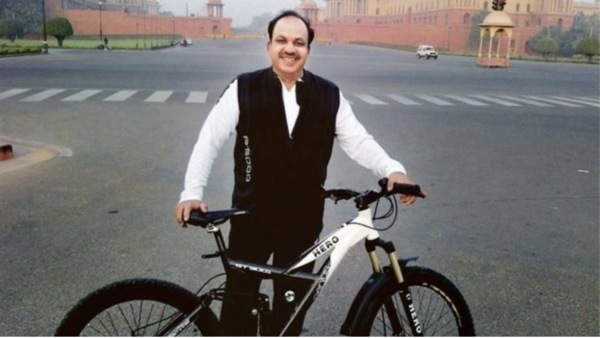 Pankaj M. Munjal, chairman and managing director of Hero Motors Co.
How will the recent acquisition of German electric bicycle firm HNF Gmbh play out?
Overall, Hero Motor Group today has a turnover of ₹3,500 crore annually and we will double the revenue over the next few quarters with the help of this acquisition. So, in the next 10 quarters, we plan to achieve this. There is a 12-quarter plan and two quarters have already gone by, and in the next 10 quarters, we will get an additional ₹3,500 crore worth value (turnover) in the group. So, this will, of course, include our India and overseas operations. As of today, our exports contribute around ₹500 crore and rest comes from Indian operations.
How will Hero Cycles develop, given your focus on e-bicycles?
We have entered the cargo segment where e-bicycles will play a significant role. We have supplied to KFC and some others as well. At present, around 700,000 internal combustion two-wheelers are in the market (delivery space) and I find no reason—if the running cost is near zero—why anyone will spend on fuel. Electric vehicle revolution can be only achieved through a non-range anxiety product. The Hero Motors Group is ready for electrification simply by economies of scale, and our relationship with large original OEMs. I think HMC should be considered as a Gemany-based group and the strategy behind this is that we want to go deeper into European markets. In India, we have the consumer segment, which is going well for us, and growing month over month. The other one we will focus on is the cargo carrier segment. What if Hero takes 30-40% of the existing 700,000 market (in cargo carrier).
Also check these Bikes
Find more Bikes
What will be the scale of your operations in Germany, and more so in Europe?
So, for every four people in our research and development centre in Germany, we will have seven people in India. The intellect, brain, idea and rendering will be there, and engineering, rapid prototyping, road load simulation and testing will happen in India. So, we will marry the two and that will be to our advantage. With the research and development centre in Germany, contributions from our premium bicycles have doubled.
Are there plans to raise funds for both Indian and overseas operations over the next year?
We don't need funds for our India operations, but outside, we have been approached by entities. They like our plans and want to participate either as a banker or as a partner. We are looking into that. These are people who want to see the equity value move up and want to bet on the long-term growth with us. These are electrification-focused private equity investors. I can't tell you how they will invest at this point in time. There is no point raising funds in India through debt given the high yields. My earnings are in euros; as a result, we don't have a currency risk. The interest rate is also a fraction (of what it is in India), and reduce whatever working capital debt we have in India.
How has this year been for Hero in terms of sales of cycles, given the economic slowdown?
We have somehow not shrunk this year. We are expecting to sell around 5.2 million to 5.3 million units as last year. If you look segment-wise, then our exports have risen this year.
For your cargo e-vehicle, will you tie-up with entities such as Swiggy and Zomato, among others, in the next six months?
These companies have outsourced this to third parties since everyone wants to stay asset-light these days. We have to target the end-user and how I will be able to increase his or her income and reduce the cost. These vehicles will not come with any range anxiety. If an electric scooter breaks down, then a mechanic will not be able to fix it. Hero is taking a dominant share in a small business, which is growing at, to me, a 10,000%, because I added another party. We could be world number one in e-bikes. Start of production (SOP) will start from May, since we will need three-four months for development.
First Published Date:
11 Jan 2020, 09:00 AM IST
NEXT ARTICLE BEGINS


Shop Now

70% OFF

68% OFF