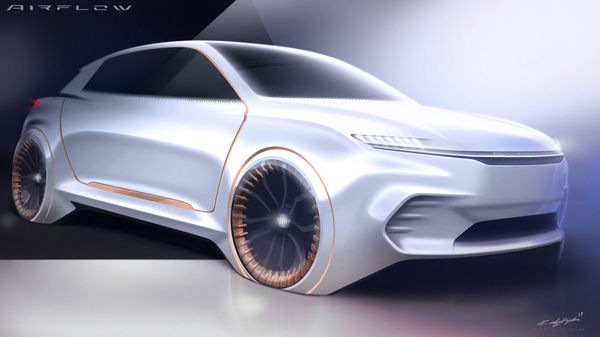 Chrysler gives a glimpse into its Airflow Vision concept, to debut at CES 2020
1 min read
.
Updated: 04 Jan 2020, 11:00 AM IST
The sketches shared by Chrysler provides a sneak peek into the company's next generation design and interface.
Chrysler will introduce a new concept vehicle called Airflow Vision at CES 2020. The concept vehicle, most likely an electric version, looks more like a crossover with a futuristic design.
Chrysler released a number of designs ahead of CES 2020 to showcase the futuristic look and feel of the car wrapped in Arctic White colour and interior that resembles a lounge-like set-up.
Maruti Suzuki baleno
1197 cc | Petrol | Manual
Maruti Suzuki ertiga
1462 cc | Petrol | Manual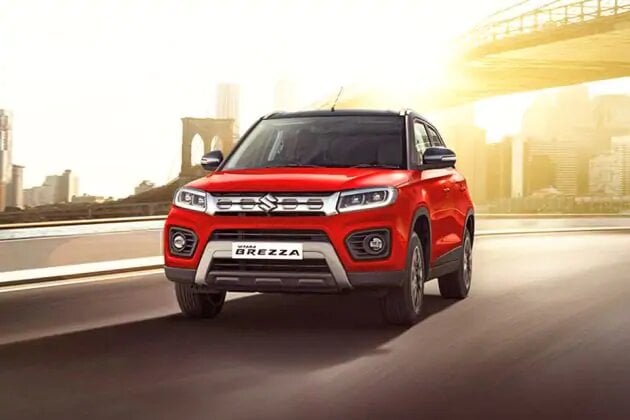 Maruti Suzuki vitara-brezza
1462 cc | Petrol | Manual
The Airflow Vision comes with an elegant and futuristic design statement. It features an athletic profile, long wheelbase, sleek lines and wide stance. The wheels are inspired by mechanical elements of an electric motor and give the sense of motion similar to the internal mechanisms of a watch.
Crystalized textures throughout the vehicle add a transition from exterior to interior. LED crystal lighting flows seamlessly into a cross-car blade. The Arctic White body colour is supported with a Celestial Blue underbody.
The Airflow Vision is a sculptural design concept that takes premiumness to the next level. Chrysler says it is created for customers with an on-the-go lifestyle and a desire for a first-class travel experience while balancing their technology needs within a serene environment.
Inside, UX plays a prominent role and is designed to be a captivating experience using multi-layered, high-contrast graphics and details that provide a clean, sophisticated appearance.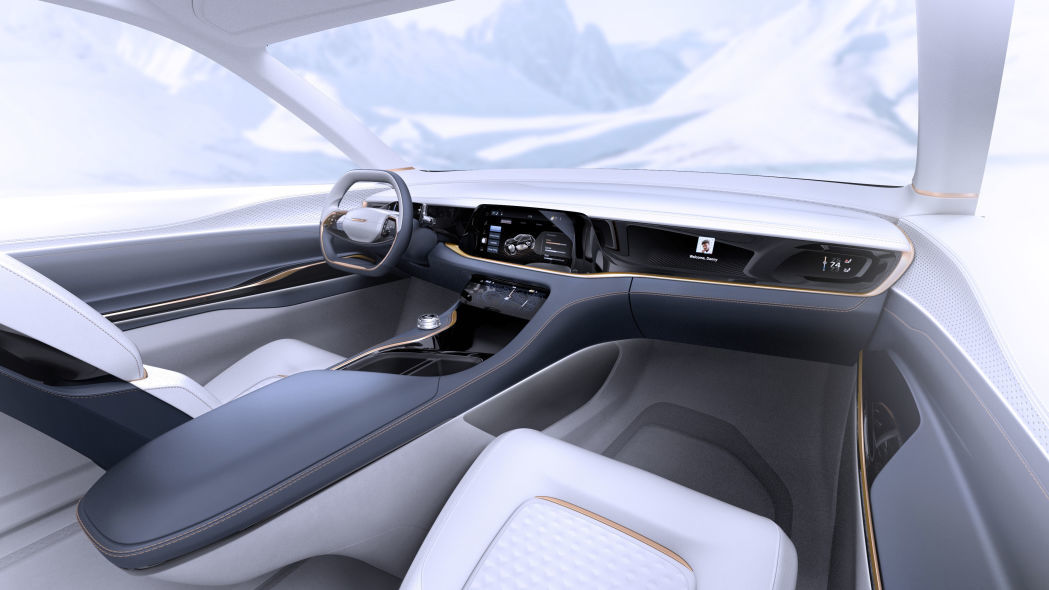 Using a menu-based format, screens can be personalized, simplified and grouped to individual needs and interests. Offering multiple display screens, the user can access needed information and determine how it's displayed. Information on the screens can be shared with all passengers by swiping, allowing each passenger to participate in the experience.
The modern and spacious interior is highlighted by a light colour palette. Using the dimensions and flat-load floor of the Chrysler Pacifica PHEV, the interior creates a spacious environment for all occupants.
Premium suede and leather materials are used on the inside to enhance the premium feel. Seating uses a unique slim structure that rests on a pedestal base, enhancing comfort and roominess and allowing for maximum legroom, shoulder space and personal storage for each passenger. Functional and ambient lighting enables the driver and passengers to create a personalised inner sanctum.