US needs 90% of cars to be electric by 2050 to meet climate goals: Study
A study published in the journal 'Nature Climate Change' by engineers at the University of Toronto concludes that America needs to electrify cars faster to meet the goals set by the Paris Climate accord.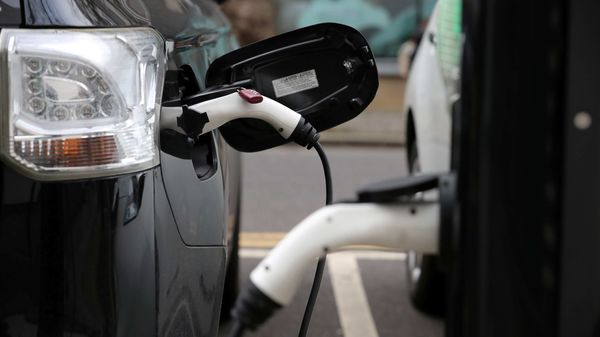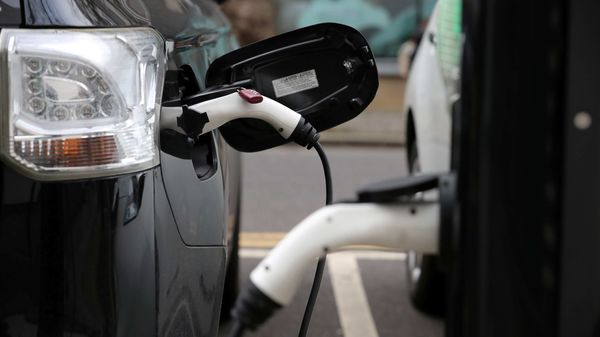 FILE PHOTO: Electric cars charge on a street in London, Britain.
The study by 'Scientific America' says that 90% of light-duty cars on American roads would need to be electric by 2050 to keep the transportation sector in line with Paris Climate mitigation targets that aim to limit global warming to 2 degrees Celsius.
In order to achieve this target, the country will need to mandate that all new car sales be electric as early as 2035, a target also established by California Governor Gavin Newsom. The study also found that if California's 2035 target were adopted and implemented nationally, 350 million electric cars would ply the roads in 2050.
Also Read : California sets goal to ban sale of new petrol-powered passenger vehicles
However, the study states that this would fuel up using the equivalent of 41% of the nation's total power demand in 2018, creating challenges for the grid, in addition to requiring "excessive amounts" of critical minerals like lithium and cobalt. "We need to deploy electric vehicles. But we also need to be realistic that they're probably not sufficient on their own," said the study's lead author Alexandre Milovanoff.
The study further says that instead of focusing exclusively on switching from gas cars to battery-electrics or fuel-cell vehicles, policymakers should simultaneously aim to reduce the public's dependence on personal cars.
Also Read : VW's dieselgate scandals haunt EV effort that investors are eager to get behind
In the coming decades, the average car will rack up more miles but if personal travel demand were to be frozen at current levels, just 51 per cent of cars on US roads would need to be electric in 2050 to meet Paris emissions targets. The only way to make this happen would be through huge infusions of money for public transportation, the study noted.
First Published Date:
04 Oct 2020, 14:30 PM IST
NEXT ARTICLE BEGINS


Shop Now

70% OFF

65% OFF