The Mini Countryman Cooper S is agile, peppy, fun to drive. Watch out BMW X1, Audi Q3
It's ironic that this car wears a badge that says Mini because, well, it isn't a small car by any stretch of the imagination. Yes, it has all the Mini design cues - the grumpy grille, the big headlights and the pugnacious stance. And this Cooper S even gets racing stripes. But, unlike the earlier Countryman that at least tried to look compact, this one stretches the tape at 4.3m. And along with size comes bulk; it weighs in at 1.5 tonnes.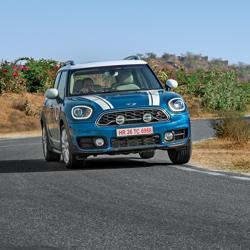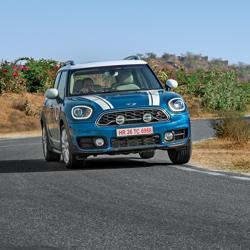 The Mini Countryman Cooper S stretches the tape at 4.3m and weighs 1.5 tonnes.
So, does it still drive like a Mini? Does it still feel athletic from behind the wheel? Will it dart like a terrier into corners? There's a suitable road only a few kilometres away, and since traffic is thin this early in the morning, that's where I head.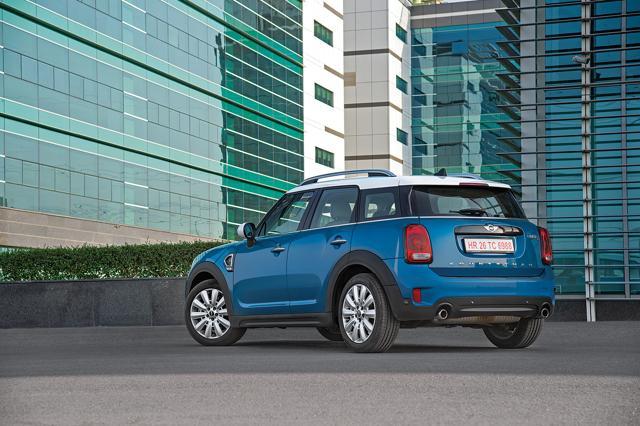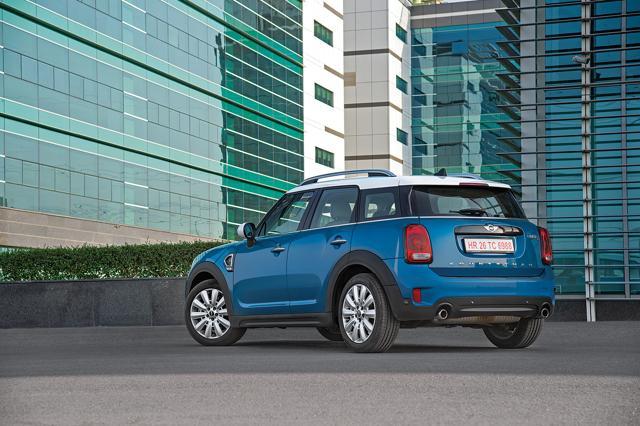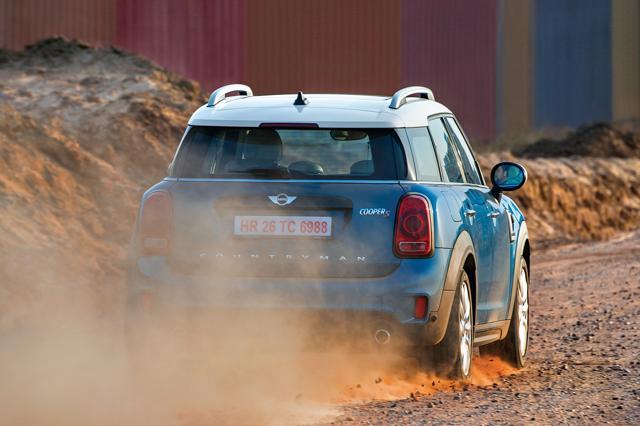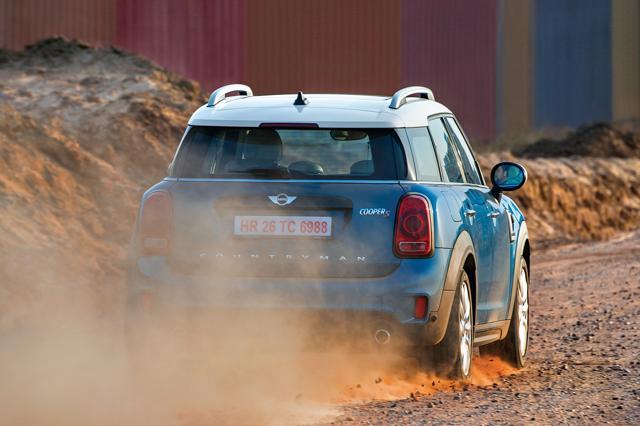 First impressions are very strong. There's a sense of agility you don't expect from a car of this size, and while turn-in isn't as aggressive as the earlier Countryman, it still feels very poised and neat in corners. There's plenty of grip from the front wheels, there's almost no understeer and, almost miraculously, the Countryman doesn't feel big and unwieldy at all in back-to-back corners. Even the steering is beautifully weighted with plenty of real feel. And unlike some cars that fall apart in corners once you up the pace, the harder I drive the Countryman, the more compact and agile it feels. Wow.
Also check these Vehicles
Find more Cars
That fundamental Mini-ness, the ability to rise to the occasion and deliver a fantastic driving experience, it's all here, in spades. It may not quite have the go-kart-like feel of the two-door hatch, but it comes oh so close; there's still plenty of driving pleasure to be had here.
Underneath the new Countryman sits Mini's UKL2 front-wheel-drive platform -the same one that underpins the BMW X1. Lift up the bonnet and you see a transversely located engine, with power going to the front wheels only. Mini has four-wheel-drive cars, known as ALL4 in other markets, but, here in India, we only get front-wheel-drive versions.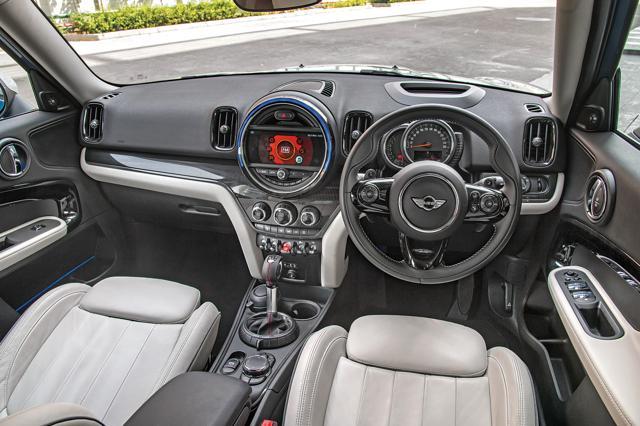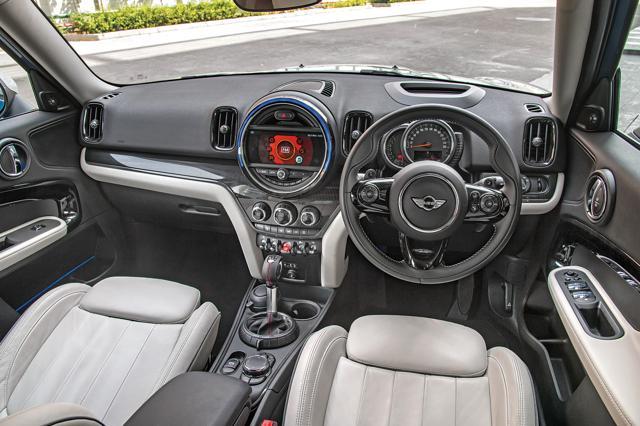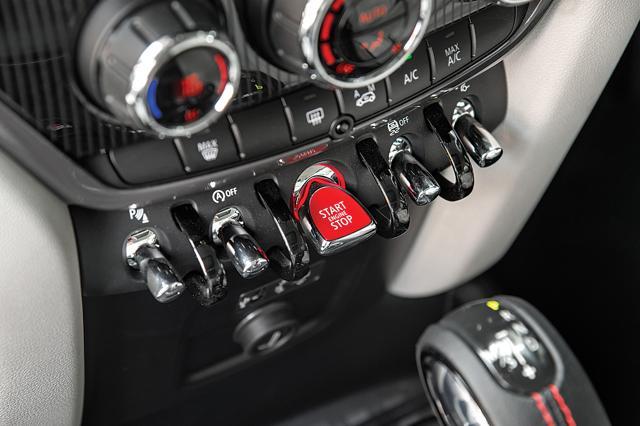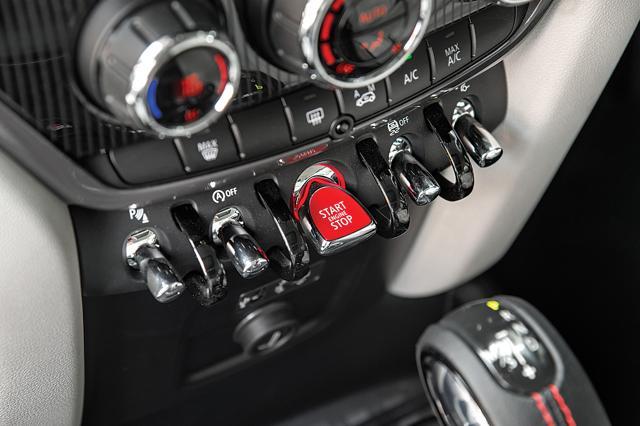 What also uplifts the fun factor here is the presence of a zesty petrol engine. Putting out a strong 192hp, the 2.0-litre TwinPower turbo has near-instant responses post 1,800rpm, a lusty mid-range and even a strong top end. This makes exiting corners thrilling. Yes, the front wheels do struggle a bit to put the power down, especially when one of the wheels is 'unloaded' in a tight corner, so you need to wait until weight distribution settles down. But once the Countryman is sort of straight-and-level, you can just plant your right foot and rocket out of corners. And when exiting tight corners, that strong turbocharged mid-range feels just great. Even flat-out performance is strong, despite the weight, 0 to 100kph comes up in a claimed 7.5sec; plenty of performance for a car of this size.
So, despite the extra bulk, it still drives like a Mini. What's not so nice, however, is that in 'Sport', you hear an artificial snarl from the speakers of the car. And then the gearbox is slow. It's alright for everyday driving; it's relatively smooth and jerk-free and responds well at lower speeds; but start 'enjoying' the Mini - driving it hard, like you should - and it often takes its own sweet time to deliver that downshift. So, it can be quite frustrating at times.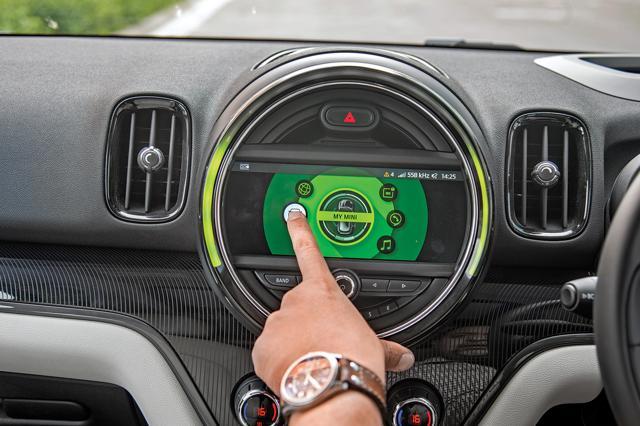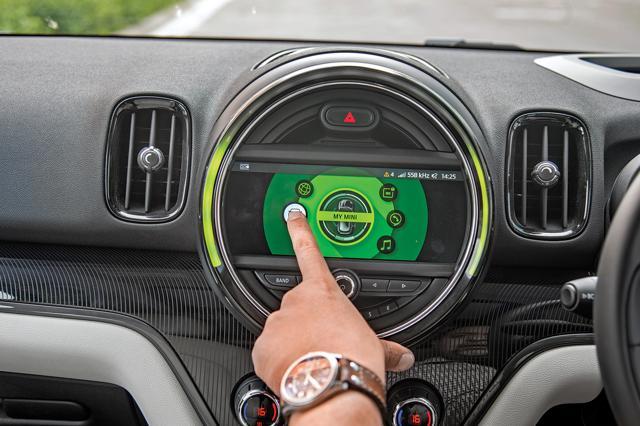 Low-speed ride on the Countryman isn't great either. The Countryman feels a bit stiff-kneed at low speeds, and on poorly paved sections, there's a restless that can sometimes get tiresome; and this is despite the taller springs this car has. Increase your speed, however, and bump absorption improves considerably; the chassis finally settles down.
The cabin of the Mini is a step in the right direction; it's now much more luxurious on the inside. Where the earlier Countryman was filled with lots of plastic bits, this one is considerably more upmarket. Except for some hard plastics near the gear lever, quality of materials is now similar to competing luxury SUVs. There are soft-touch materials on the larger bits of the dash that lift the ambience, the beautifully highlighted chrome accents brighten up the cabin and Mini's blend of retro-cool just hits the spot. In addition, there's now also a cool pinstripe effect on the dash. Mini calls it the 'Excitement Package' (no seriously). Consisting of LED lights embedded in the dash that light up and give you a waterfall-like effect, you can even alter the colours via a toggle. And there's even a highlight on the door pads.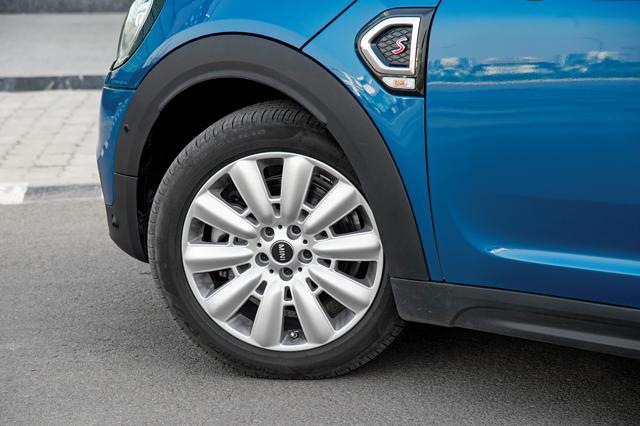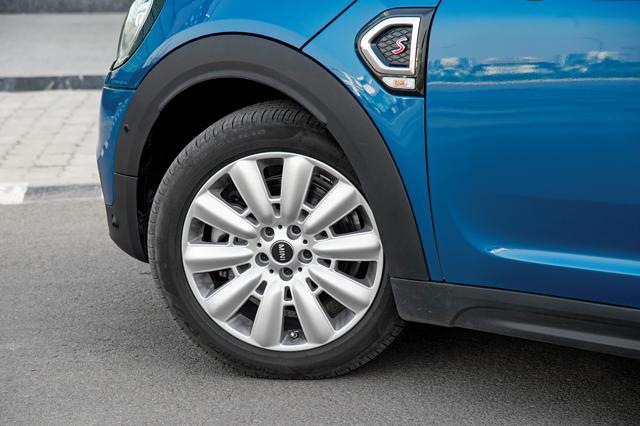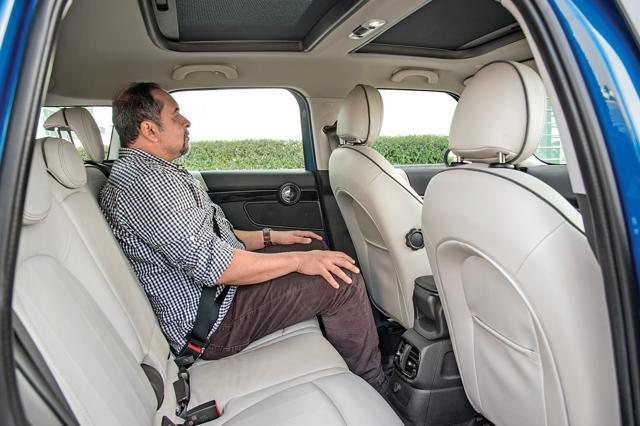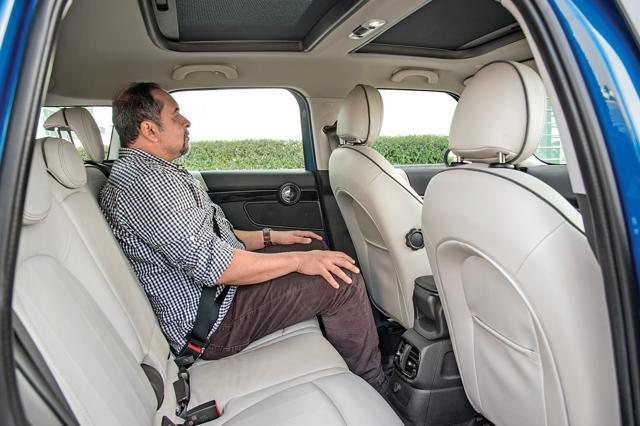 Other Mini elements that get me to smile include the chromed-over toggle switches, steering-column-mounted dials (that move up and down when you adjust the steering wheel for height), and the circular air con knobs. Comfort at the back is much better - there genuinely is a lot of legroom - the extra 75mm in the wheelbase really makes a big difference. Even the rear seat works well enough. The seat base is a bit low and thigh support could have been a tad better, but even as things stand, the back seat is very usable and is much better for chauffeur-driven owners. You also get a nice vent to keep you cool, headroom isn't too bad, and seat width is also sufficient. You can even adjust the backrest manually using a small pull cord; it is a bit difficult to locate, but what's important is that you have both the flexibility and the adjustability. The boot, at 450 litres, is sufficient for your luggage, and that's despite the Countryman having a space-saver under the floor - an essential addition for markets like our own.
So, overall, the Countryman is much nicer to drive and much nicer to sit in. It's agile, it's plenty of fun to chuck into corners, and the car's peppy petrol engine adds to the overall experience. One thing's for sure, at an expected price of ₹36 lakh, the new Mini Countryman will give BMW's own X1 and Audi's Q3 a run for their money.
First Published Date:
07 Apr 2018, 08:55 AM IST
Recommended for you
View all
NEXT ARTICLE BEGINS


Shop Now

55% OFF

21% OFF

73% OFF