Range Rover Evoque Convertible review: For

₹

69.5 lakh, it's a very practical SUV
Yes, of course SUVs can be convertibles - just ask the Jeep Wrangler, Mahindra Thar, Maruti Gypsy and several other hardcore 4x4s. So, can a luxury SUV - the kind that people buy for their style, prestige and sumptuous interiors - be a convertible, as well? Frankly, there was no better candidate to test this hypothesis than the Range Rover Evoque. It's a compact luxury SUV that people buy more for its looks than its practicality. So, this is India's first convertible luxury SUV that's pretty much in a class currently of its own. But does it do its job? Does it work as an SUV, as a convertible - and as a luxury car?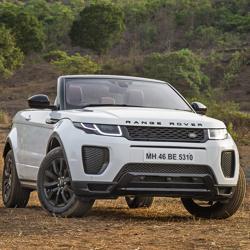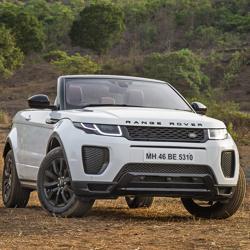 The Range Rover Evoque Convertible has got the the looks right: The front is the same, sexy Evoque face as before.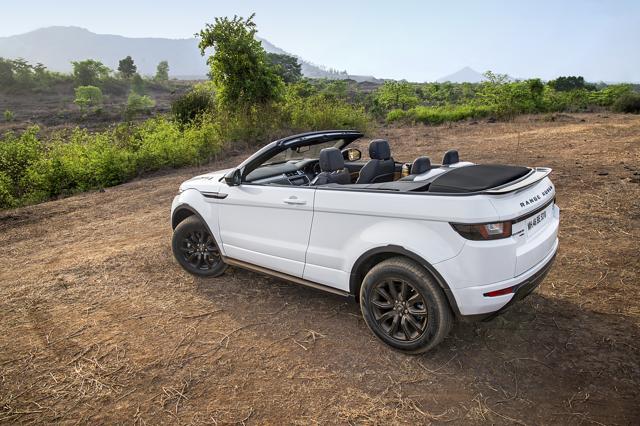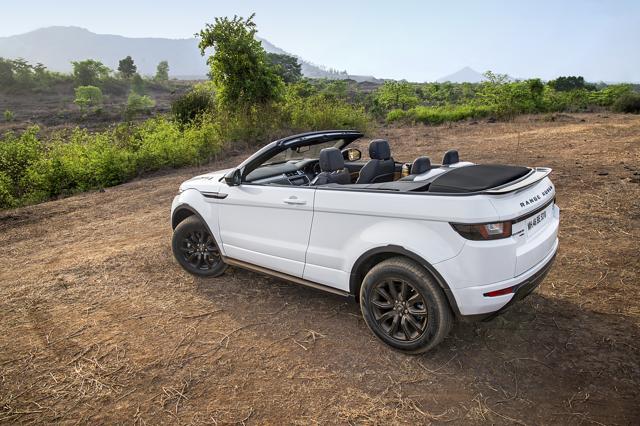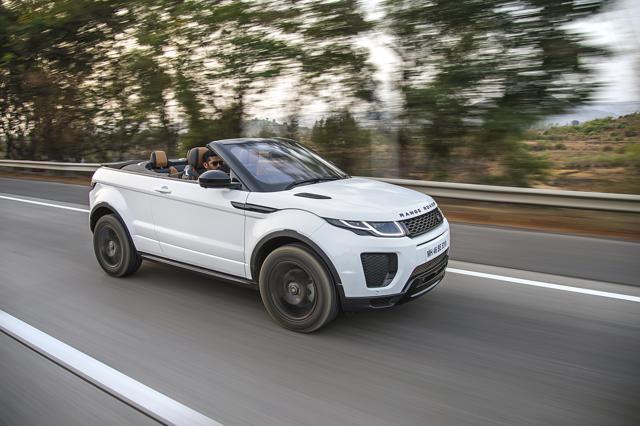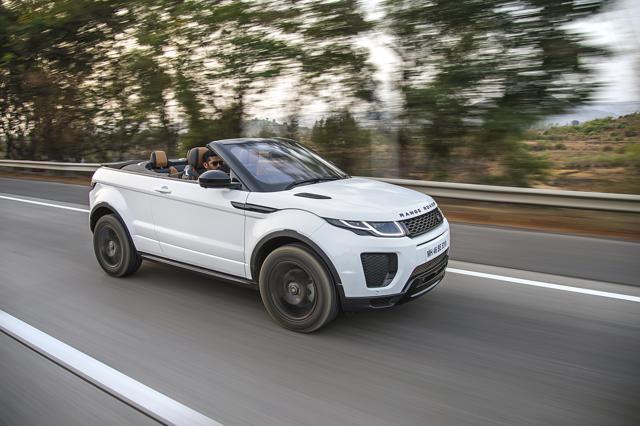 Well, it's got the looks right, that's for sure. The front is the same, sexy Evoque face as before; and our test car in white makes perfect use of the available 'Black Design Pack' accessories. This is a two-door version, of course, so things get considerably different, aft of the bonnet. The A-pillar is shorter and more steeply raked. It's not so short as to impede your vision, though, as a sedan-based convertible's might. It is kind of unusual to see the rear deck of a convertible so high off the ground; but take a step back, and you're likely agree that the Evoque's proportions - with its wheels pushed out to the corners - lend themselves quite well to a convertible's body style. It looks considerably better with the roof folded, but even though the shape is a bit odd when it is up, there's no shortage of 'oohs' and 'aahs' from passers-by; it's still an Evoque, after all.
Even though the Discovery Sport and this SUV are essentially the same car, it's the superior materials used in the Evoque that make it a Range Rover. The convertible is available in India exclusively in the HSE Dynamic trim. There's soft Windsor leather everywhere and you can even see tasteful contrast stitching, in places. There's lots of brushed aluminium, too, with only a few instances of hard plastic - notably in the back seat - to speak of. Yes, there is a back seat; and it's a surprisingly good one, considering how small this car is on the outside. It also makes good use of the Evoque's height so that you aren't sat too knees-up. It's great for two kids; and not bad for two medium-size adults, either. What's more, they've managed to give this car a 251-litre boot, which is good for two weekend bags, despite also housing the folding roof, the mechanicals of an AWD system and a space-saver spare tyre.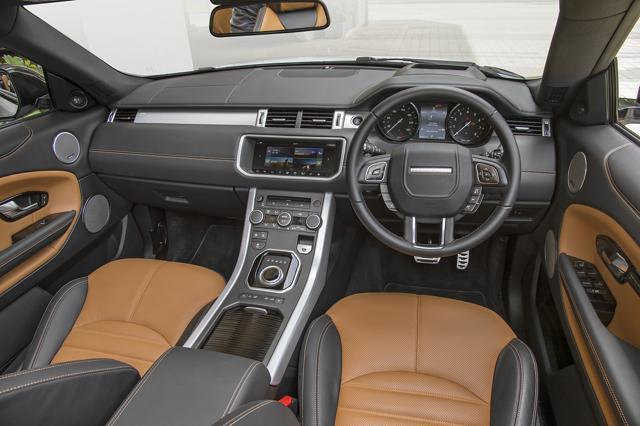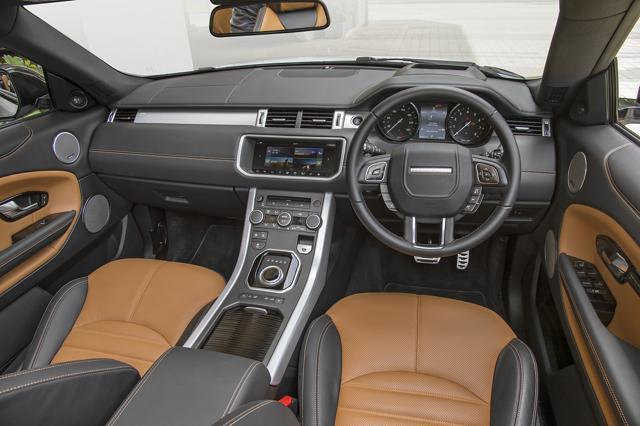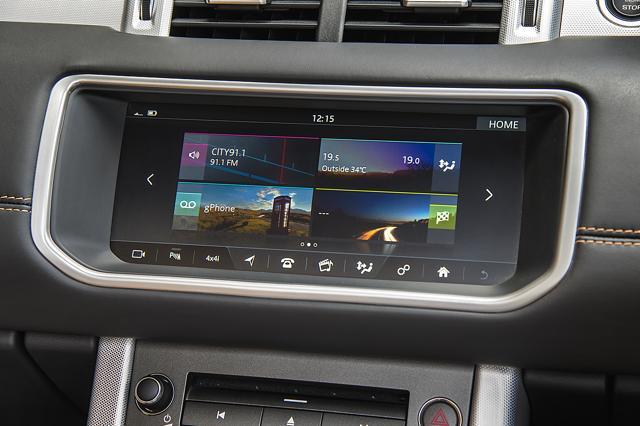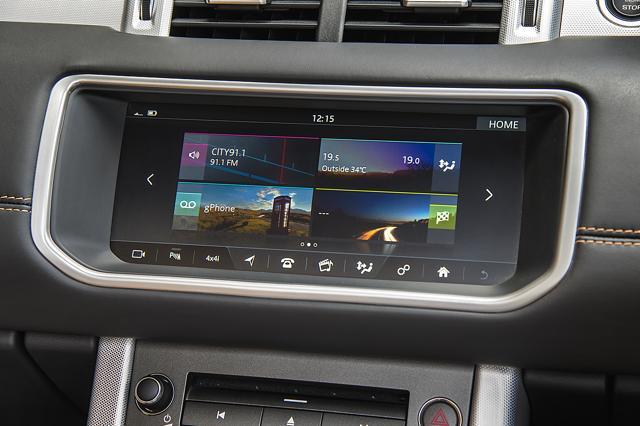 Also check these Cars
Find more Cars
Some points to note on the convertible front: The fabric roof folds away pretty quickly and surprisingly silently at speeds up to 48kph. The housing for the folded roof is fixed, so boot volume is always the same. The brushed-metal covers for the rollover hoops behind the rear seats look fantastic; but when the roof is folded, big gaps are left on either side of it, exposing the folding mechanism underneath; it just looks unfinished. I also wish they had fitted smaller rear head-restraints because with the roof up, rear visibility is worse than what you'd find in some supercars.
The car comes with auto LED headlamps, auto wipers, a 660W, 12-speaker Meridian hi-fi system, parking assist, a head-up display and powered front seats with memory. Also, this being the top-dog Evoque, it gets the top-spec 10.0-inch InControl Pro touchscreen system. And yet, even though it works well, this system is starting to feel dated, now. The updated version seen on the Velar feels a generation ahead. There's also no Android Auto or Apple CarPlay. It's also worth noting that the Evoque, in general, is near the end of its life cycle; and though quality is fantastic, overall, a few things on the inside feel a little last-generation.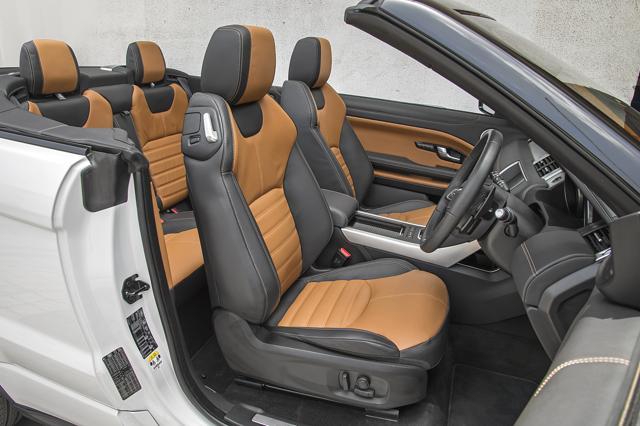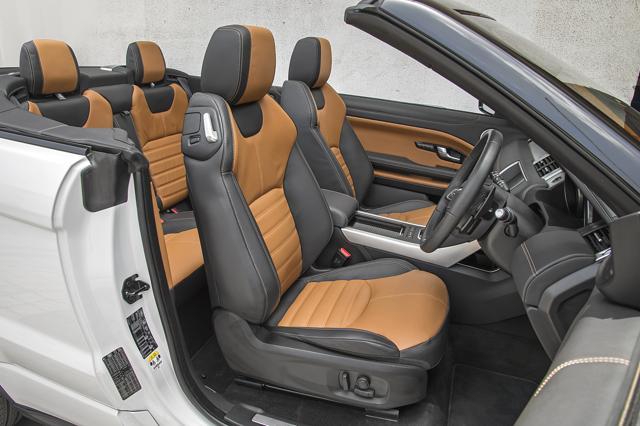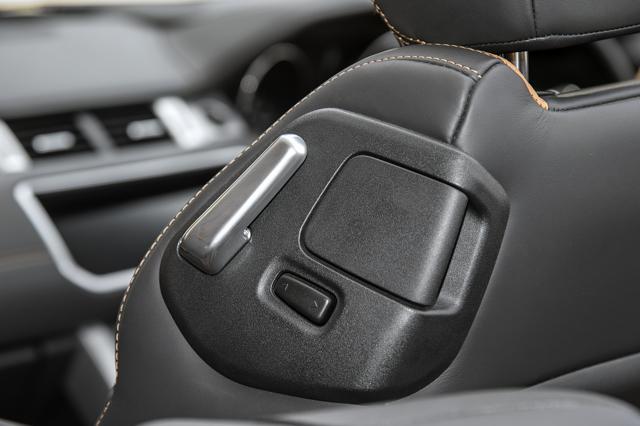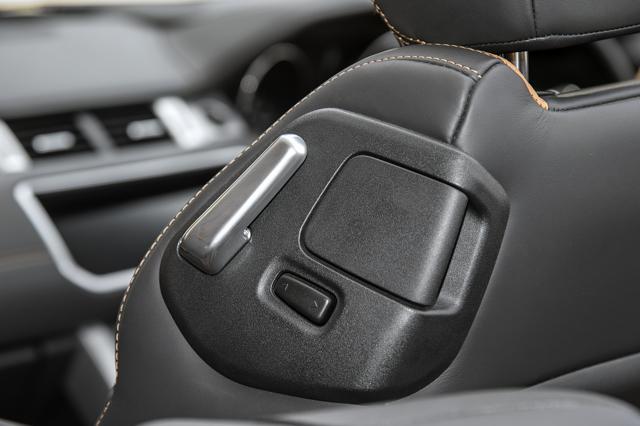 The convertible is powered exclusively by the new 2.0-litre Ingenium petrol engine that we first saw in the Velar. However, in its transverse-mounted application in this car, it makes a bit lesser power and torque, at 240hp and 340Nm. Also, instead of the eight-speed auto, it gets a nine-speed auto - but the AWD remains. It's a good engine with a strong hit of power and an immense mid-range; it even makes a surprisingly nice noise once it gets into the flow of things. But, the gearbox is the fly in the ointment. When you're in a hurry, it's just not quick enough to react to the accelerator pedal or to shift and you will find yourself taking matters into your own hands via the gearshift paddles.
It's important to remember that 'convertible' does not equal 'sports car'. Taking the roof off a car creates those expectations, for some. On the contrary, removing the roof sacrifices rigidity - and yes, there's evidence of said rigidity lost in the Evoque. You do get a bit more jiggle and wobble than in the five-door version and, of course, the outside world is a bit more audible.
The Evoque was never the sportiest SUV to begin with, and it's not become so now. The AWD system lets it grip well in corners; but it's not one for quick direction changes, and a steering that doesn't weigh up enough at speed robs you of some confidence. Still, that strong engine and good body control do, at least, mean you can have a little fun with this car in short bursts - or out on the highway. The SUV's got that typical solid Land Rover ride, which means that initially, at low speeds, it can be a little lumpy. The moment you pick up the pace, though, it just smothers the road (or the muddy track) into submission. And speaking of the muddy track - taking the roof off doesn't seem to have diminished the Evoque's off-road capability, in the slightest.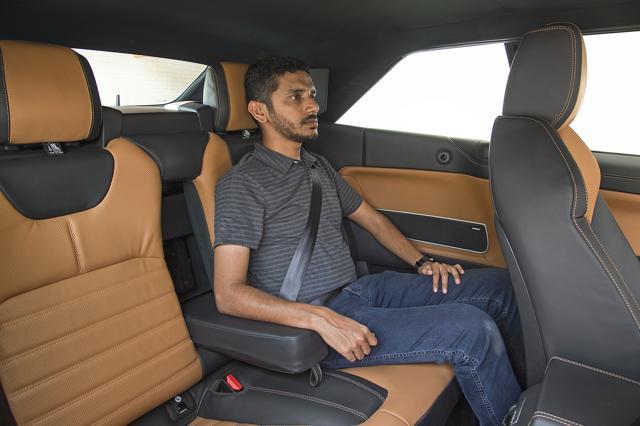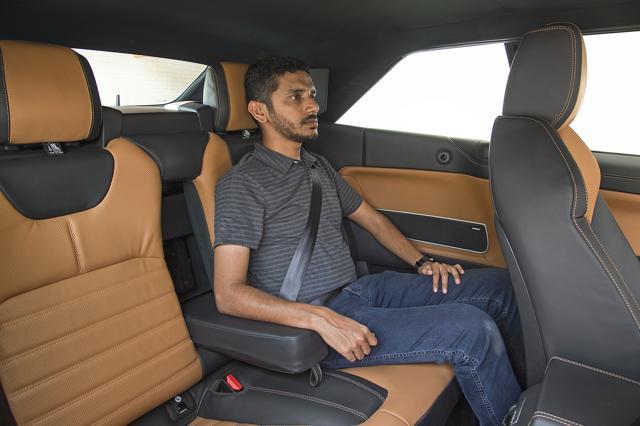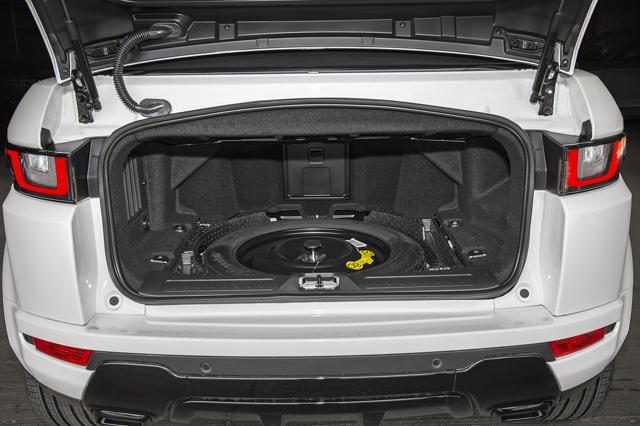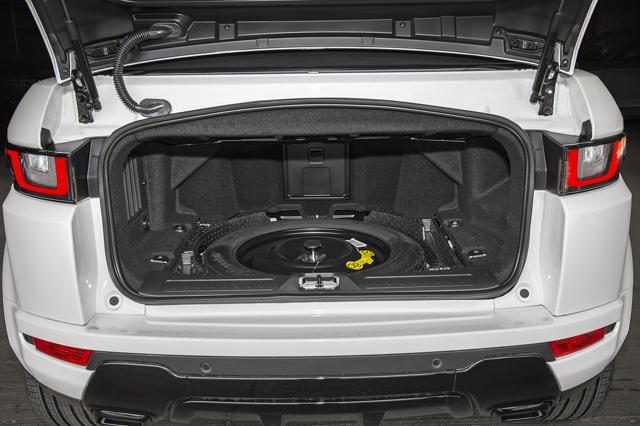 The Evoque convertible is a unique car in all the right ways - especially when it comes to potential customers in India. An SUV and a convertible and bearing a Range Rover badge on its nose? Just on paper, it's a strong proposition; and then you factor in how good it looks, how well it's appointed on the inside and that great new engine. Yes, technophiles may turn their noses up at its infotainment system, sports car fans might not find its handling engaging enough and 4x4 enthusiasts will be quick to point out that its oily bits aren't in the ideal configuration for mud plugging - but then this is not a car for them. This is a car for cruising down the high street and turning up at fancy parties. It's a bit of a show-off and it does that really, really well.
Then again, a lot of luxury convertibles do that. What makes the Evoque convertible truly unique is the practicality it offers - not just in terms of space, but also the ground clearance and go-anywhere ability it affords. At its price of ₹69.5 lakh (or any price point, for that matter) there's really nothing quite like it.
First Published Date:
26 May 2018, 09:02 AM IST
Recommended for you
View all
NEXT ARTICLE BEGINS


Shop Now

55% OFF

21% OFF

73% OFF