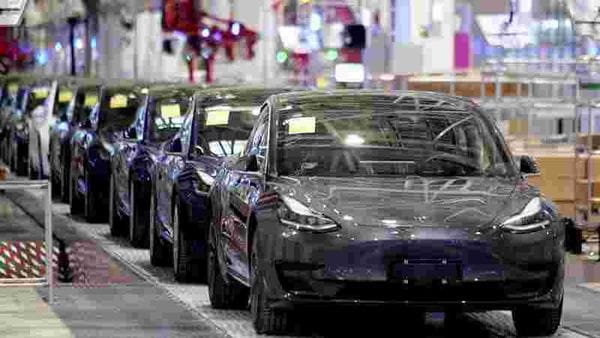 Plant in China may have rescued Tesla in last quarter
2 min read
.
Updated: 01 Jul 2020, 09:06 AM IST
Tesla suffered from production suspension at its California plant due to Covid-19 outbreak but the ramp up in production at its Shanghai facility is expected to have thrown a lifeline.
Tesla managed to carve out a $16 million net profit in the first quarter but the second quarter may slam the brakes.