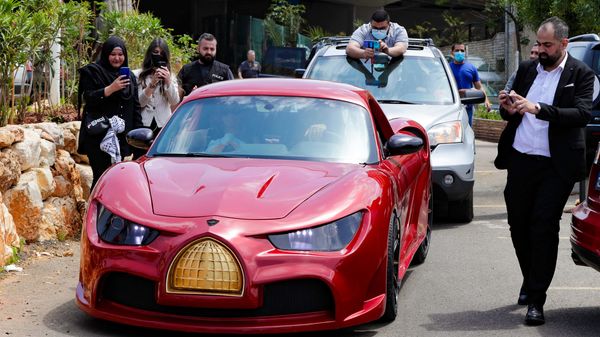 This Mediterranean country launches its first-ever electric car
2 min read
.
Updated: 25 Apr 2021, 10:58 AM IST
EV Electra plans to start the production of up to 10,000 units of its electric sports car in Lebanon later this year.
The prototype vehicle - Quds Rise - gets a golden logo of the Dome of the Rock at its front, signifying the shrine in Jerusalem's al-Aqsa mosque compound.