Gogoro unveils battery-swapping smart electric scooter
The idea behind Gogoro is simple: why waste time charging up an electric bike when you can just swap out the dead battery for a new one in a matter of seconds and be on your way again?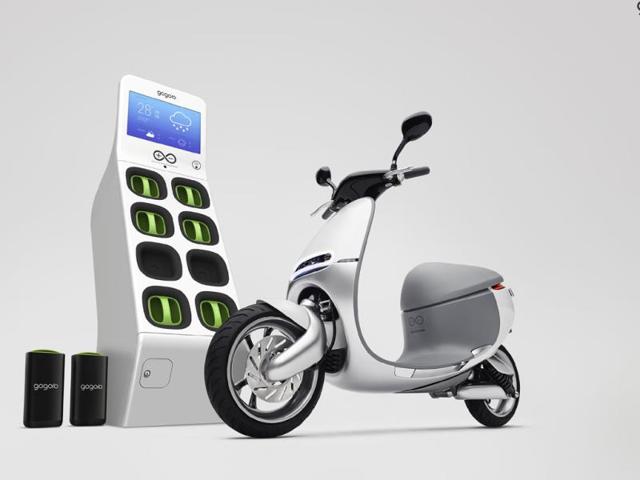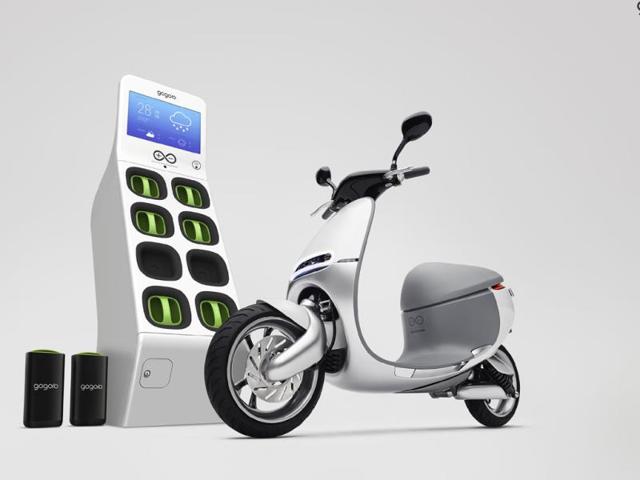 The-Gogoro-Smartscooter-and-GoStation-Photo-AFP
Electrically-powered vehicles are cleaner, less polluting and quieter than their petrol-powered counterparts. However, for the moment, at least, traditional cars, motorbikes and scooters still have one major advantage -- range. A car can travel for hundreds of miles on a tank of fuel and when the needle starts to move towards the empty position, just pull into the next gas station and fill up the tank again.
When an electric car or bike's battery levels start to plummet, that's when panic sets in because unless there's a charging point nearby or you're almost at your destination, everything is about to come to a grinding halt. And even if you're lucky enough to be near a charging station, plugging in and charging up the battery again can take hours, not minutes.
Gogoro, co-founded by former HTC executive Horace Luke, is trying to bring some of this gas station simplicity to electric vehicle ownership. At the 2015 International CES this week, his firm is demonstrating an electric scooter called the Smartscooter with a swappable battery, which will be going on sale later this year.
Battery-powered scooters are already a common sight on some major cities' roads; what makes Gogoro's take different is the battery, which has been designed in-house, and the company's plans for an infrastructure of battery kiosks where riders will be able to head and swap out an old cell for a new one when energy levels are low.
Using a smartphone app, the rider is directed to the closest 'GoStation' battery kiosk and a spare battery is automatically reserved. Sliding the old battery into the kiosk will release a fresh one and the whole thing takes just seconds.
The long-term plan is to have an infrastructure of these battery-charging kiosks at one-mile intervals in a number of major cities in logical locations, such as gas stations and near shopping malls and commercial districts, and to use the cells to power other types of vehicles too, not just scooters.
'With the world's megacities at a tipping point in population density, pollution fallout and rapid expansion, it is essential that we reimagine the energy infrastructure and create a renewed mindset for change in tomorrow's urban generation,' said Luke. 'The Smartscooter and Gogoro Energy Network will capture the hearts of the next generation and become a catalyst for more efficient, cleaner, and smarter energy choices in our cities.'
The service would work on a subscription basis where the user owns the scooter but is leasing the battery and access to charging it -- the Smartscooter can't be plugged in and recharged from the mains at home. Still, with two batteries on board it can run for over 100 miles, has a 0-30mph time of 4.2 seconds and has a top speed of 60mph, which is just right for urban use.
The app that helps owners find a recharging point can also be used instead of a key for unlocking and starting the bike and it will monitor the owner's riding technique via the bike's in-built sensors to better manage how power is used and therefore improve range. And if management isn't enough and behavioral change is called for, the app will give you tips on how to improve range by riding differently.
First Published Date:
07 Jan 2015, 12:28 PM IST
NEXT ARTICLE BEGINS


Shop Now

70% OFF