Car accessories for sanitisation and utility witnessing high demand
As more and more people are now preferring to use their personal vehicles for both daily commuting and leisure travels due to the fear of contamination amidst the ongoing Coronavirus pandemic, there has been a significant increase in the sale of sanitisation and utility car accessories as well. Well, the demand hike is not only for car accessories like mobile holders and dash cams, but also for cleaning accessories like car vacuum cleaners, car ac cleaning brushes, car air purifiers etc.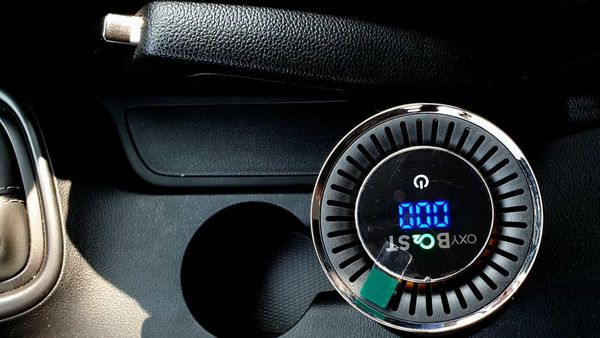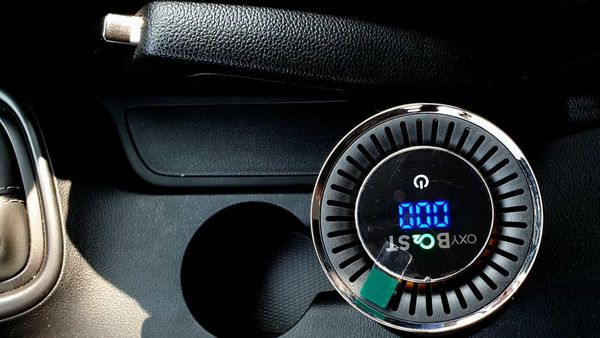 The car cabin air purifiers are among the high-demand accessories in the light of the Coronavirus pandemic. (HT Photo/Sabyasachi Dasgupta)
Car cleaning and hygiene accessories witnessing high demand
Car cleaning and hygiene accessories such as car air purifiers, car vacuum cleaners, car disinfectants are witnessing high demand amidst the current Covid-19 pandemic scenario, as people are more focused on personal hygiene and safety.
Items like the portable digital tyre inflator, magnetic car mounts, dash cams, car charger, air purifier, portable car vacuum cleaner, backseat organisers, jump starter, aux cables are witnessing an all-time high demand. Both physical shops and online selling platforms are witnessing a surge in demand for such accessories.
Portable sanitising fog spray guns that are used to clean surfaces such as dashboards, steering wheels, door handles, etc, are also in high demand.
Brushes to clean air-conditioning vents and wet-use brushes attached to a water supply spray are popular as well. Priced below ₹1000, portable car vacuum cleaners which work on car battery have also seen a sharp growth in demand.
Focus shifting from decorative to safety accessories
Due to the Covid-19 pandemic car users have shifted focus significantly from decorative to safety accessories. The purchase of disinfectants, vacuum cleaners, air purifiers has been increased due to this shift in consumers' focus towards the safety accessories from decorative items.
More people completing minor repairs themselves
With the pandemic impacted severely, vehicle owners are completing the minor repairs by themselves in an attempt to limit the external contacts. That is why the accessories such as car-battery chargers, jump starters, portable digital tyre inflators are among the most searched items in the automotive category across the digital platforms.
Nearly 80% growth in auto accessory sale
Owing to the Covid-19 pandemic and people opting to travel in their personal vehicles instead of availing public transport systems, the auto accessories category on the online selling platforms has witnessed a growth of more than two times in 2020. Also, the sales of auto accessories have witnessed almost 80% growth in 2020 as compared to previous years.
Car sanitisation accessories witnessed 50% growth in Q4 2020
In the last quarter (October-December) of CY2020 the online sales platforms have witnessed nearly 50% rise in demand for the car sanitisation accessories. The demand for such items still continue to see a steady demand. These items include sprayers, alcohol-based disinfectants etc.
As several offices are reopening and people have started to go back to their pre-Covid-19 commuting patterns there have been a spike in search and sale of such items.
First Published Date:
21 Mar 2021, 12:47 PM IST
NEXT ARTICLE BEGINS


Shop Now

70% OFF