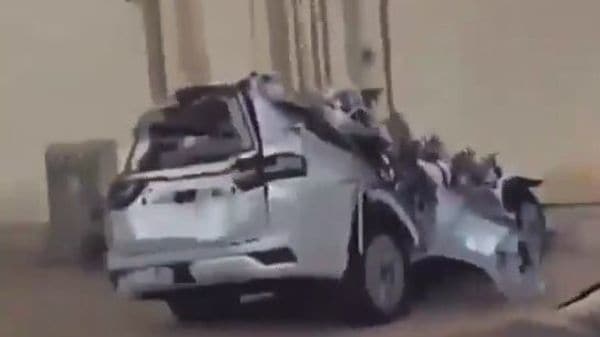 Watch: Car carrier with new 2022 Toyota Land Cruiser SUVs crashes
1 min read
.
Updated: 03 Jul 2021, 03:49 PM IST
A video doing rounds on Instagram shows as many as four 2022 Toyota Land Cruisers in a mangled state.
The incident took place in Salalah, Oman and the reason behind the accident is still unknown.
Toyota recently launched the 2022 Land Cruiser SUV.