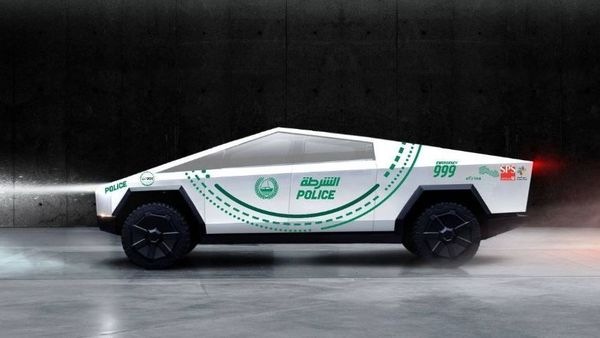 Tesla Cybertruck set to join Dubai Police's exotic fleet of crime-fighting cars
1 min read
.
Updated: 28 Nov 2019, 09:30 PM IST
All-electric Cybertruck will join Dubai Police's fleet in 2020.

Prices of Cybertruck start at $39,900 and max out at $69,900 - significantly lesser than most exotic cars with Dubai Police already.
Fighting crime in Dubai has always had a sense of style and flair to it courtesy a long list of super cars that local cops here have. And joining ranks with these is going to be the Tesla Cybertruck soon with Dubai Police recently stating that the futuristic vehicle will be enlisted from 2020.
Trending Cars
Maruti Suzuki baleno
1197 cc | Petrol | Manual
Maruti Suzuki ertiga
1462 cc | Petrol | Manual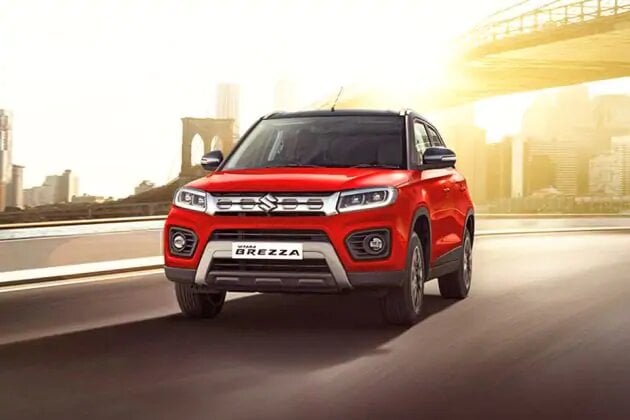 Maruti Suzuki vitara-brezza
1462 cc | Petrol | Manual
Tesla showcased the Cybertruck just last week with Elon Musk hailing the all-electric vehicle as the future of mobility. Tesla too claims that the Cybertruck 'is designed to have the utility of a truck with sports car performance.' These attributes may have convinced Dubai Police to add the vehicle to its fleet as soon as is possible.
Musk recently said that pre-orders for the Cybertruck have reached 250,000 and is growing exponentially. There is a $100 deposit to pre-order the vehicle which would start at a price of $39,900 and max out at $69,900.
The asking price may well be peanuts for Dubai Police considering the kind of cars its personnel make use of to fight crime. From Bugatti Veyron, Bentley Bentayga, Audi R8, Hummer, Lamborghini Aventador LP 700-4, Pagani Huayra and a number of Mercedes, Porsche, Ferrari and McLaren models, the force has ensured that running away from the law is just impossible.
The Cybertruck, while definitely not the most expensive in the list, would become Dubai Police's first all-electric vehicle, complete with the trademark green liveries.