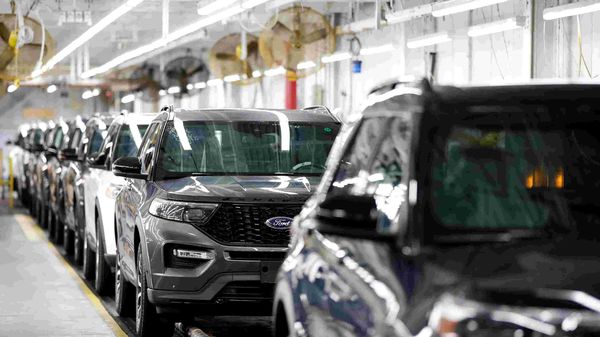 Switch to new F-150 hits Ford momentum in the US, spurs Double-Digit Sales Drop
1 min read
.
Updated: 07 Jan 2021, 08:57 AM IST
Ford is in the midst of a pivot away from sedans to more profitable trucks and SUVs.
No launch is more important than the F-150, the top-selling vehicle in America and Ford's biggest money maker. But deliveries plunged 33% in the quarter as Ford converted two factories to produce the new model.