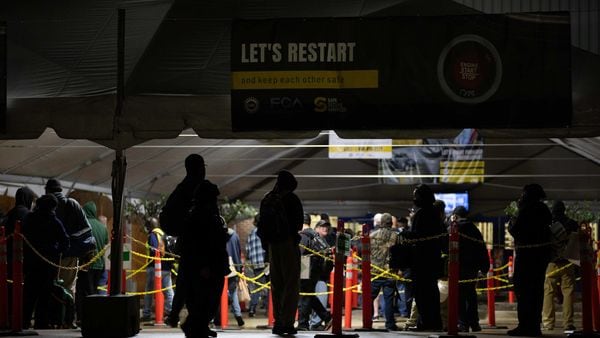 Car makers get back to business in a big step to restart American industry
4 min read
.
Updated: 19 May 2020, 01:16 PM IST
As autoworkers get back to work in the US, a number of safety measures are being followed to avoid any coronavirus infection.
At a Fiat Chrysler pickup truck assembly plant in Warren, outside Detroit, workers entered a giant white tent with a sign reading, "Let's restart and keep each other safe."