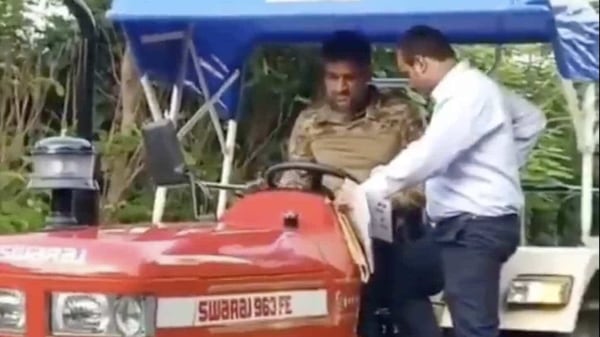 What Anand Mahindra said about MS Dhoni adding Mahindra Swaraj tractor to garage
1 min read
.
Updated: 06 Jun 2020, 04:49 PM IST
MS Dhoni, known for his swanky garage filled with exotic cars and stylish bikes, recently added a Swaraj 963 FE to the list of vehicles he owns.
Anand Mahindra, like many others, took note of Dhoni's most-recent buy and had a bright message praising his choice.