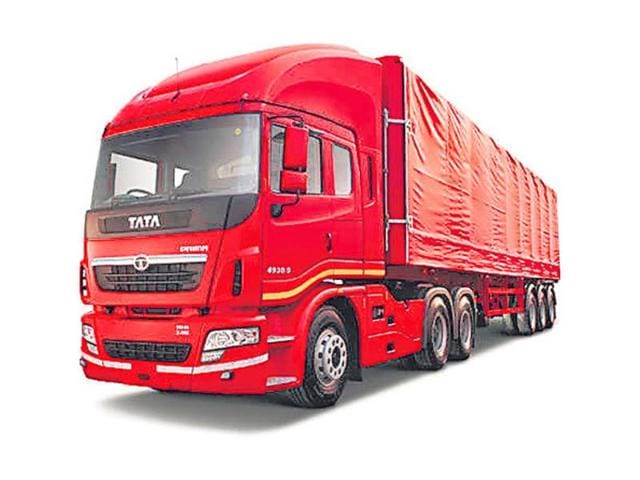 Tata Motors lines up new trucks, pickups
1 min read

.

Updated: 20 Dec 2013, 01:30 PM IST

Automaker soft launched Ultra range of trucks two months ago and has sold 300 units till date

Tata Motors, despite being badly battered by an economic downturn that triggered a steep fall in truck sales, is embarking on a modernisation drive across its product portfolio. The company plans to launch its latest Ultra range of light trucks, Prima heavy trucks and upgraded pickups in January to March quarter of 2014.

"Including all variants and upgrades, we will have 80 launches this financial year," Ravi Pisharody, executive director Tata Motors told HT. "We launched 45 new products already and there would be 35 more in the next three months," he said.

Tata Motors is the country's largest commercial vehicle maker with 60% market share. However, Pisharody, who heads the commercial vehicle business, said the company should remain prepared to make the most of an upswing that would follow the current downtrend.
The company soft launched Ultra trucks two months ago. "We delivered 300 units so far. We are taking feedback from customers before expanding sales," he said.
The Ultra range with sophisticated driver cabins and an aircondition option comes at 15-20% premium to the conventional trucks. Pisharody claims that its better fuel efficiency will offset the impact of a higher price.
He said the company will launch Ultra brand of light trucks in the overseas markets where it would compete with Japanese manufacturers Nissan and Isuzu.
" We will go to Africa , Southeast Asia, West Asia and Russia in 2014-15. We would go to Latin America later," he said. We are doing a substantial upgrade and launching multiple colours in the Ace family of pickups and vans for the first time since 2005."
The new Ace trucks and Magic vans will come with common rail direct injection diesel engines. "The new engines for our small vehicles are derived out of car engines and would give better ride quality and power," Pisharody said.