Petrol, diesel prices on a high: Why CNG cars make more sense than ever before
Vehicles running on Compressed Natural Gas (CNG) have existed on Indian roads for well over a decade. CNG vehicles have traveled a fair distance over these past several years - from being labeled as a risky fuel option and a technology that is detrimental to the engine to becoming a practical, cost-saving and environmentally friendly option. The popularity of such vehicles almost always peaks also when prices of petrol and diesel are hiked. In current times of the two fuels being above the ₹80-per-litre mark in many parts of the country, CNG is once again getting a thorough look at and there may be a plethora of factors working for it.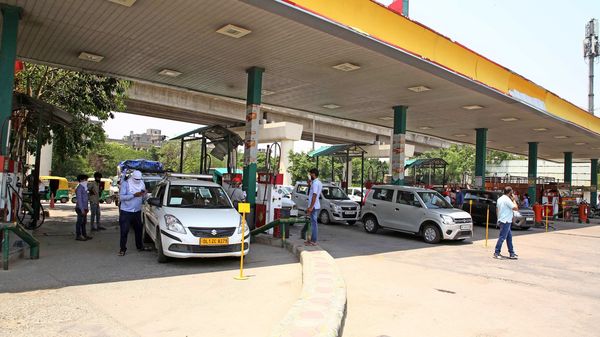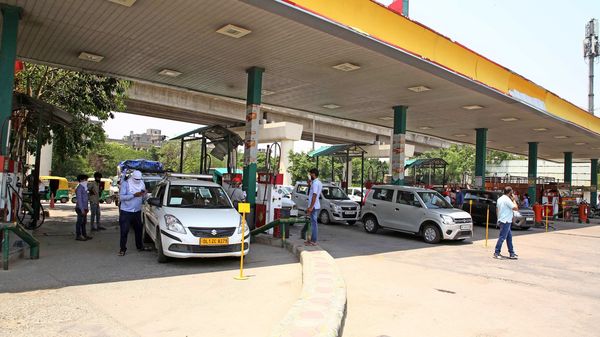 Vehicle line up for CNG filling at a pump station in New Delhi.
Deemed safe:
It is true that when the technology made its debut in India, there were reports of leaks and fire incidents. The tag of CNG cars with loaded cylinders being risky was often justified. In the past several years though, the technology has greatly advanced and factory-fitted kits from OEMs not only promise safety but are installed with precision and with genuine components. Yes, it is more expensive to go for a factory-fitted kit than getting a kit installed by a local mechanic but safety should not be limited by cost.
Deemed efficient:
CNG cars still may not offer the same level of acceleration as a petrol-only model but the gap is quite marginal. Again, a genuine CNG kit makes use of technologies that ensure that performance issues are next to negligible. A prospective buyer always has the option of taking a test drive of a CNG vehicle to make an informed decision and especially for city commute, the marginal drop in pickup is likely to go unnoticed by most.
Also check these Cars
Find more Cars
Deemed cheaper:
There is just no denying that the per kilometre cost incurred by driving a CNG vehicle is only a fraction of the cost of having a petrol-only car. At around ₹42 per kilo and around 20 kilometres per kilo, CNG kits could be well worth the investment even if daily commuting distance is not a whole lot.
Deemed cleaner:
Let's face it - electric cars are still some time away from being widely affordable and available in India. CNG cars may not be as clean as battery-powered vehicles but there is no denying that emission levels from such vehicles are greatly less than cars running on fossil fuels.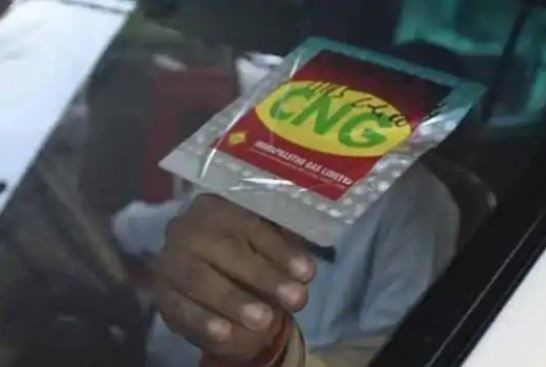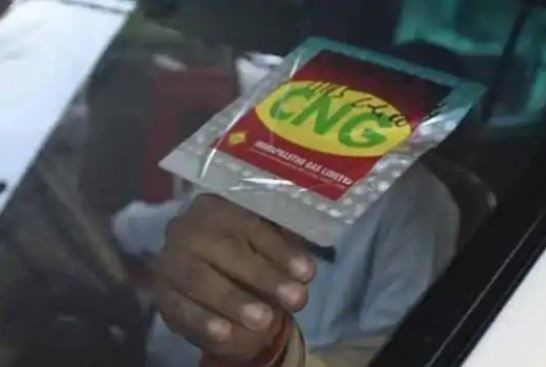 File photo.
The drawbacks:
CNG technology for mobility is not without its share of shortcomings. The biggest of these are the limited number of CNG pumping stations in many cities in the country. Even in Delhi and NCR regions where such pumps are scattered almost everywhere, it can take quite some time to get the cylinder filled. While the actual filling may only take a few minutes, the queue could take anywhere between 10 minutes to an hour depending on the location of the pump and time of day.
A larger cylinder often ensures fewer trips to the pump station and going in off-peak hours helps too.
Then there is the perennial question about boot space. No, there won't be much of a boot space once the kit is loaded on the back. A fix for this is installing a roof rack but this is only if highway trips are very frequent. Losing out on the boot, nonetheless, is a negative but there is simply no saving that space if a kit is coming.
Speaking of highways though, while CNG cars can switch to petrol at any point, it would be next to impossible to find a CNG pump on highways. If the idea is to cover a distance beyond the full CNG range of a vehicle, the only option is to switch the petrol mode on.
To summarize then, CNG vehicles offer a briefcase load of cash in savings when compared to petrol-only vehicles. It is a cleaner fuel that has already made a solid case for itself despite the upfront cost of the kit. And even if queues at pumping stations remain a worry, CNG vehicles have a long life with hardly much impact on the performance and condition of components inside.
First Published Date:
10 Jul 2020, 09:44 AM IST
Recommended for you
View all
NEXT ARTICLE BEGINS


Shop Now

55% OFF

19% OFF

73% OFF