Ford to stop India production: Five auto companies that bid farewell
India has the world's fifth-largest auto market in the world. And it is growing fast. But with opportunities come challenges galore and not everyone can chart out a path towards definitive success. Even as many OEMs continue to see the Indian market as an oasis, some - like Ford Motor - have had a challenging time with losses galore.
Ford on Thursday announced it will end local manufacturing in the country and that it will now only offer high-end cars via CBU route. Blaming mounting losses for the decision, Ford added it will ensure existing customers face no hurdles.
It is an assurance customers have been given even by other big brands when opting to pack up and ship out.
Here are five big automobile brands that quit India in the last decade: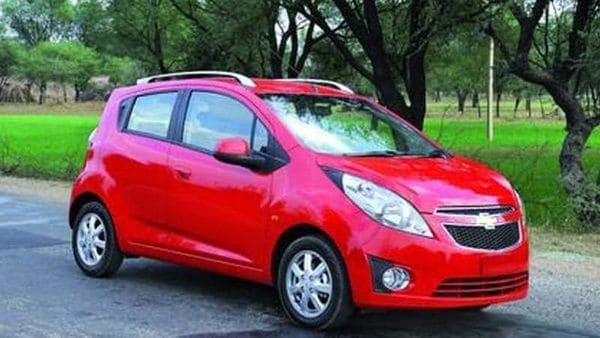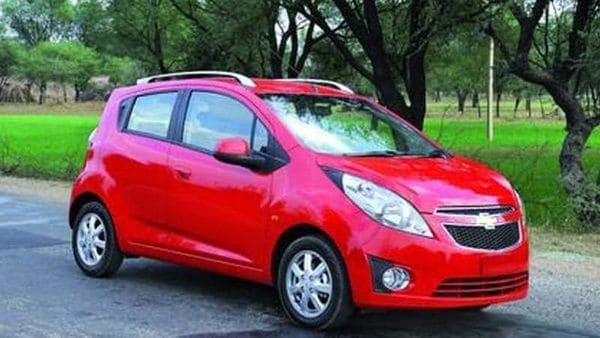 Chevrolet Beat was one of the popular and practical cars in India, that was discontinued.
General Motors
General Motors was present in India with its Chevrolet car brand. Despite having some interesting global products in its kitty, Chevrolet was never able to grab a sizeable market share. The company lost its battle against popular mass-market car brands such as Maruti Suzuki, Hyundai, Mahindra etc.
GM started its India operations in 1996 with Opel and tasted minor success before discontinuing it. Then it introduced Chevrolet in 2003. The carmaker's decision to withdraw the Chevy brand from India came as a shock, right after few months of GM CEO Mary Bara's announcement of a $1 billion investment in the country.
Fiat
The iconic Italian car brand ended its operations in India last year due to unsatisfactory sales performances for quite a long time. The carmaker brought some interesting models in India including Fiat Punto, Linea, Punto EVO etc. The car brand received a pretty good response in the early 1990s. However, as competition grew with time, Fiat started losing ground.
The shoddy designs of its cars and lack of features along with low fuel efficiency were the reasons that led Fiat to lag in the competition. The automaker's lack of interest in bringing new models to the Indian market was another reason that affected its sales performance. The carmaker ceased production in January 2019 and completely stopped operations in March 2020.
UM Motorcycles
United Motors of America kickstarted its journey in India by partnering with Lohia Auto. It brought some spectacular cruiser motorcycles in India including Renegade Commando, Renegade Sport S and Renegade Classic. However, despite being visibly attractive, the motorcycles were criticised for poor quality. This eventually resulted in impacted brand image and sales as well.
UM wanted to compete with Royal Enfield but didn't show the might or will to bring in competitive technologies or products. The poor quality components disrupted its dream midway. Eventually, it left the Indian market in October 2019, which created quite an uproar among the dealers. Currently, UM is facing legal prosecutions from the Federation of Automobile Dealers Association (FADA).
Harley Davidson
Harley Davidson's exit from the Indian market came as a big shocker for the Indian motorcycle enthusiasts and auto industry stakeholders. The US-based iconic premium motorcycle manufacturer announced that it will cease Indian operations in September 2020.
The high price of its motorcycles due to steep tax rates, competitive models from rivals brands at affordable pricing were the reasons that led HD to take such a decision. It came as a part of the brand Rewire business overhaul strategy.
Harley later inked a deal with India's largest two-wheeler major Hero MotoCorp. As per the agreement, Hero MotoCorp now sells and services Harley-Davidson motorcycles. It also sells parts and accessories and merchandise through a network of brand-exclusive Harley-Davidson dealers and Hero MotorCorp's existing dealership network in India. As part of a licensing agreement, Hero MotoCorp has been given the right to develop and sell a range of premium motorcycles under the Harley-Davidson brand name.
Premier Automobiles
Premier Automobiles Ltd. was one of the most successful and famous automobile brands in India that had to cease operations due to lacklustre sales. The company is most famously known for its cars like Rio and Padmini. The Premier Padmini is still predominantly operational as taxis in Mumbai. The company started its operations in the late 1940s.
It used to sell licenced vehicles from famous international brands such Plymouth, Dodge, Fiat, Peugeot etc. However, with the liberalisation of the Indian economy, the competition mounted and it became tough for Premier to continue operations. Sales performance too dropped drastically. Eventually, the Pune-based auto company ceased its operations. In December 2018, Premier filed for bankruptcy.
First Published Date:
09 Sep 2021, 17:34 PM IST
NEXT ARTICLE BEGINS


Shop Now

70% OFF