Hyundai wants to sell 20 lakh EVs each year by 2030. Here's the plan
Hyundai Motor Corporation has always set lofty electric vehicle (EV) goals for itself as it looks to take the fight to its rivals. But selling as many as 20 lakh EV units each year may seem like an ambition that's a little too audacious. Not if there is a plan though and that is exactly what Hyundai wants to put in place moving forward.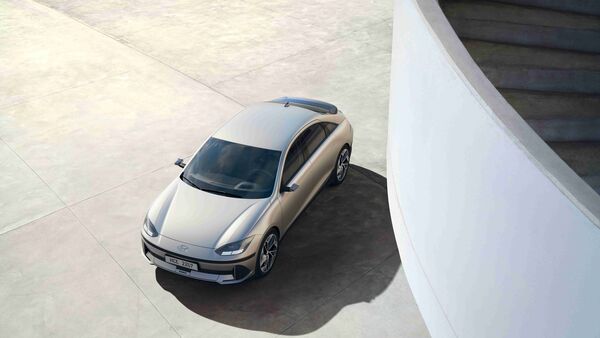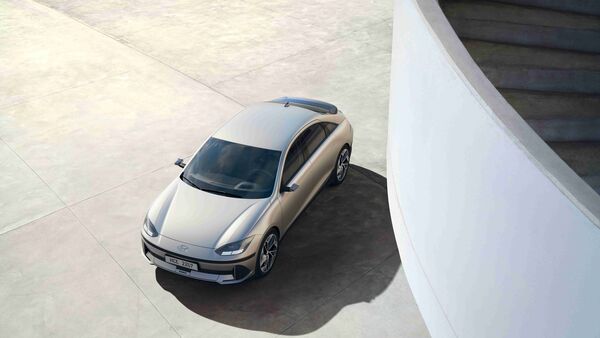 The Ioniq 6 (in pic) and Ioniq 5 form a key part of Hyundai's EV portfolio but there are plans for as many as 13 new EV models till 2030.
The overall demand for EVs across the world is expected to rise exponentially in the times to come and manufacturers like Hyundai are determined to make the most of the emerging potential. The Koreans have already confirmed an investment of around $27.8 billion into their entire electrification process. Moving forward, Hyundai wants to establish and expand production facilities across global regions.
The focus for Hyundai would be on a two-pronged strategy - models with internal combustion engines and fully-electric models. "Since the demand for ICE vehicles remains high, the company is currently producing EVs on mixed production lines as it is more cost-efficient than building more EV-dedicated factories," the company said in a statement. "By utilizing existing lines, construction time is much shorter than building new plants and can be ramped up quickly to meet EV demand."
Watch: Hyundai Ioniq 5 Review: First Drive Impressions
Region-wise sales targets would be set as per current and predicted demand even as Hyundai plans to roll out as many as 13 fully-electric models by 2030. "The next three years will be dominated by a 50/50 funding split between ICE vehicles and future technologies. From 2026 onward, when EV volume expansion and the application of next-generation EV platforms are in full swing, investment in ICE will gradually decrease," the company informed.
At present, the EV charge from the Koreans is primarily through Ioniq 5 and Ioniq 6 models. The former is also in India where it is being locally assembled.
First Published Date:
21 Jun 2023, 11:47 AM IST
NEXT ARTICLE BEGINS


Shop Now

70% OFF

4% OFF