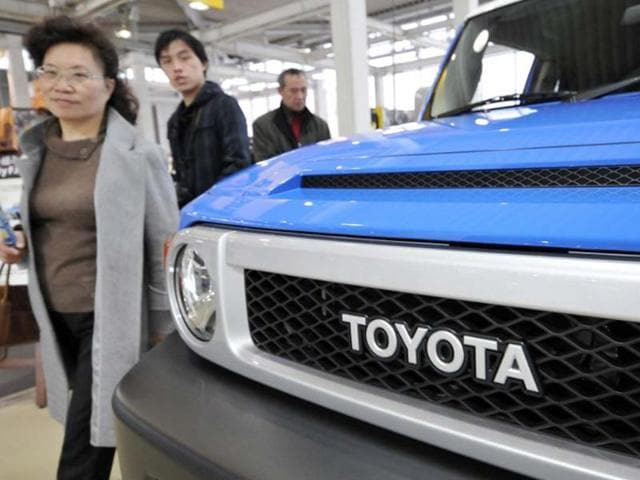 Toyota may name local to head India car venture
2 min read

.

Updated: 27 May 2013, 11:55 AM IST

In a marked departure from past practices, Japanese auto major Toyota may appoint an Indian to head its operations in the country. Sumant Banerji reports.

In a marked departure from past practices, Japanese auto major Toyota may appoint an Indian to head its operations in the country. Its managing director Hiroshi Nakagawa is set to retire in January next year and a senior company official in Japan said that a local executive may be promoted to head the firm for the first time.


Similar Cars
"It is very possible that a local executive may take over the reins of the company as that is the philosophy that Toyota is now following globally," said Bernie O'Connor, executive vice president, corporate planning division, Toyota Motor Asia Pacific. "We are trying to encourage and empower local executives in different markets to take over and assume leadership roles in their respective markets as we realise that they are in the best position to chart the right future course."
Since the departure of Jagdish Khattar at Maruti Suzuki, India's largest carmaker, back in 2008, none of the Japanese carmakers including Toyota, Honda, Nissan and Mitsubishi have ever appointed an Indian to head its local subsidiary. Indian executives have often complained of a glass ceiling in foreign automotive companies. Khattar himself was appointed at a time when the Indian government had a sizeable stake in Suzuki. Earlier this year, Suzuki appointed Kenichi Ayukawa to replace Shinji Nakanishi as its CEO in India.
"While there is greater freedom and responsibility being given to local executives now, many foreign firms still don't have the level of trust to appoint an Indian to head its operations," an auto analyst said on the condition of anonymity. "This will change eventually perhaps but it is a very slow process."
In December last year, Toyota Kirloskar India had announced an organisation restructuring where two Indian executives —Shekhar Viswanathan and Sandeep Singh were promoted.
While Vishwanathan was made the vice chairman incharge of external affairs, Singh was promoted to the level of deputy managing director and COO. Both of them are seen as front runners for the CEO's post after Nakagawa's retirement. "The promotions were part of the same strategy," said O'Connor. "These are people who understand the market best and eventually will be in-line for more responsibilities."
Even Suzuki may follow suit. Its outgoing chief executive in India Nakanishi had gone a step ahead adding that it was time an Indian represented Maruti on the board of Suzuki in Japan.
(The writer was in Japan at the invitation of Toyota Motor Corp)