SUVs save day for car cos, but only just
Domestic sale of passenger cars declined by 6.7% in 2012-13, the worst in 12 years, as high interest rates, rising fuel costs and inflation and a general slowdown in the economy took the sheen off a sector that was once the fastest-growing in the world. HT reports. Motown mayhem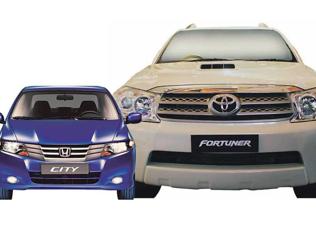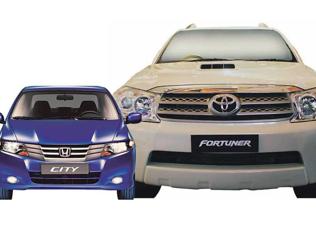 SUVs save day for car cos, but only just
Domestic sale of passenger cars declined by 6.7% in 2012-13, the worst in 12 years, as high interest rates, rising fuel costs and inflation and a general slowdown in the economy took the sheen off a sector that was once the fastest-growing in the world.


A total of nearly 1.9 million cars were sold in the country during the fiscal year, down from over 2 million in the previous fiscal as a combination of various factors kept consumers away from showrooms. This was the first time sales had declined since 2002-03, 10 years ago.

Sale of multi-purpose vehicles and sports utility vehicles, however, provided some succor with a growth of over 52%, which propped overall numbers. Sale of passenger vehicles that include cars, vans and utility vehicles grew by 2.15% to almost 2.7 million units.
'The overall economic growth was not so encouraginglast fiscal,' said S Sandilya, president, Society of Indian Automobile Manufacturers. 'Higher cost of ownership impacted car sales. Also negative sentiments, particularly among lower-end customers, have resulted in fall of sales.'
SIAM gave out projections of a 3-5% growth in car sales for fiscal 2013-14 and 5-7% growth for passenger vehicles overall. These numbers however would be taken with a pinch of salt as the industry body had gone wrong by a wide margin in its projections in the last two fiscals. In April 2012, it had projected a car sales growth of 10-12% for fiscal 2012-13. Sales actually declined.
'These figures have disappointed all our earlier forecasts -- there has been a reversal in buying behaviour,' said Sugato Sen, deputy director general, SIAM.
Indian car buyers are now being bombarded with 'buy now, pay later' offers as sellers battle to stimulate consumer demand. Other offers to lure buyers back into showrooms include interest-free repayments and discounts of up to 20%.
First Published Date:
10 Apr 2013, 21:26 PM IST
TAGS:
NEXT ARTICLE BEGINS