McLaren 570S costs $210,000. At double the price, you can have a car with snorkels
You can make your McLaren unique with your own "concept' at the company's Special Operations unit in Woking, England. It's not going to be cheap, however.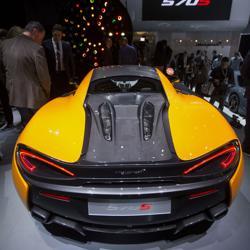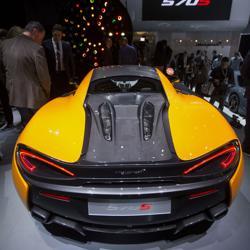 The McLaren Automotive Ltd. 570S vehicle displayed during the 2015 New York International Auto Show in New York, U.S.
The $210,000 McLaren 570S is a great car. Its V-8 engine gets 570 horsepower and can do zero to 60 mph in 3.1 seconds. Top speed is 204 mph—50 mph faster than what it takes to get a plane off the runway. From the cockpit, you might as well be driving a rocket.
But when several thousand other people own one, it can feel … less special. And we all know the point of owning a supercar is to feel special.
One option is to make your own. Or rather, come up with a concept and pay McLaren to make it for you. It's not going to come cheap—roughly $420,000, or double the price of the "regular" 570S. But for those who can afford it, it's the only way to fly. Er, drive.
McLaren Special Operations has produced one-off, custom and bespoke cars at company headquarters in Woking, England, since 2011. In 2015 the division built a McLaren 650S Le Mans; in 2016, a 650S Can-Am. It traces its origins to before the foundation of McLaren Automotive, all the way back to the launch of the McLaren F1 in 1992.
The company doesn't disclose exactly how much money it makes from the shop, other than to say the MSO business grows roughly on pace with the rest of the business. The biggest benefit is that it allows the company to increase revenue while retaining the exclusivity of its brand and product. As one person close to the company put it, volume isn't the only way to healthy financials. MSO helps cater to customer demand while maintaining strong margins.Roughly 90% of the cars in its top-of-the-line Ultimate Series (the McLaren P1 and F1) go through the shop. For the 570S and others in the Sport Series line—considerably cheaper models, relatively speaking—that figure is closer to 10%.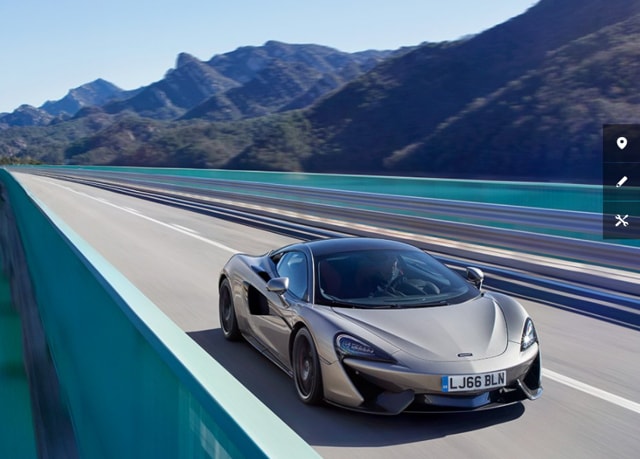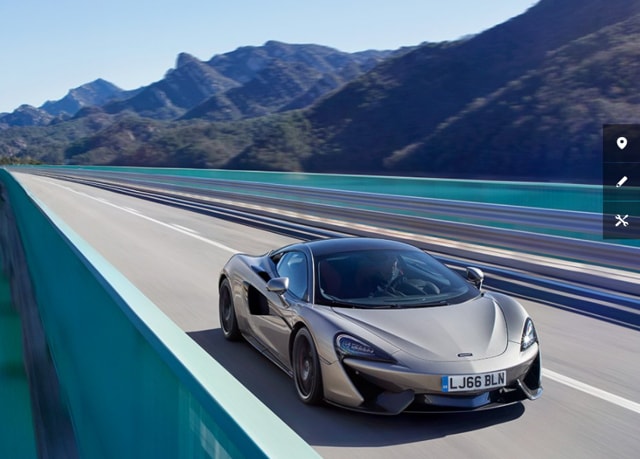 "When you are spending that kind of money, you want certain aspects that are unique elements," says Dan Kang, 50, an avid customer who lives in Orange County, Calif. "You can't get that off a dealer's lot."
Kang came up with an idea to build 10 similar models based on the McLaren F1 GT4 about 18 months ago, keeping one for himself and selling the rest. It's a 570S coupe made to match the iconic F1 GT4 race car, but with updates that allow it to drive legally on city streets. Most of those updates are cosmetic on the face—the engine and horsepower ratings on Kang's car match those of the V8 in the 570S—but their sum total is worth more than their parts.
Kang's custom-build took eight months before delivery last month in Las Vegas. If you want vegan-dyed faux leather for the seats, that could take longer. Forged carbon fiber seats, a safe in the glove box, and a roll cage? Don't get too antsy.
"I own quite a few megacars in excess of $3 to $5 million, but to have an entry-level car that can do all this is a big deal. You need to really get a lot for your money," says Kang, who also owns a Koenigsegg Regera, a Pagani Zonda, a Porsche 918 Spyder, and a $2 million Lamborghini Centenario, among other cars. "Driving it feels like being in a mini P1."
Projects like Kang's typically start with a McLaren owner (translation: rabid enthusiast) approaching James Banks, the head of McLaren MSO, at a car event or rally. They chat, maybe grab lunch, and brainstorm.
"This is about the customers having fun on the journey, not just collecting the car on the end," Banks says. "These aren't garage cars. They'll see real track use."
A specification is then narrowed down, and the build begins. In Kang's case, Banks met with him and the other buyers of the special batch to finalise details at the Goodwood Festival of Speed in England last year. The request was unique because of the model Kang wanted to emulate—the $10 million F1—and the fact that he wanted 10 of them.
Watch: The McLaren 570S
"The imagination for the project was taken from when we had a box of Hot Wheels," Kang says. "We thought, This is what we would want to look at if the Hot Wheels were real cars."
In practical terms, that means Kang's cars had high-downforce rear wings and new front splitters added as part of the overall fine-tuned aero kit, titanium exhaust, and carbon fiber elements throughout. The exterior livery mirrors the McLaren F1 GTR that competed in the Le Mans endurance race in the 1990s.
The interior is track-level raw: Banks and his team removed every piece of sound-deadening, cushioning, and smoothing material. The challenge was to produce a vehicle as light as a true race car but as sturdy (relatively speaking) as your everyday supercar.
"On the roof, rather than having the standard aluminum roof, we added a carbon fiber roof with a snorkel so that the outside air is inducted directly into the engine," Banks says. (That affects noise levels and the engine's ability to process heat.) The sound of the small-batch 570S models is unique, too, like a turbo whistle more visceral than anything you'd hear with a standard version.
Kang, who was also present for the famous land-speed record session with Koenigsegg last November, says he'll have his on the track "a lot." Nevada's Spring Mountain track, near Vegas, is where he holds his primary membership. Keep an eye out for him on those long stretches along Interstate 15—he'll be driving it home, too.
First Published Date:
01 Mar 2018, 04:48 PM IST
TAGS:
NEXT ARTICLE BEGINS