Life on the autobahn, beyond Germans
Volvo makes good cars, but they are understated. Its top-of-the-line sedan S80, revamped recently, offers good bang for the buck. We take a look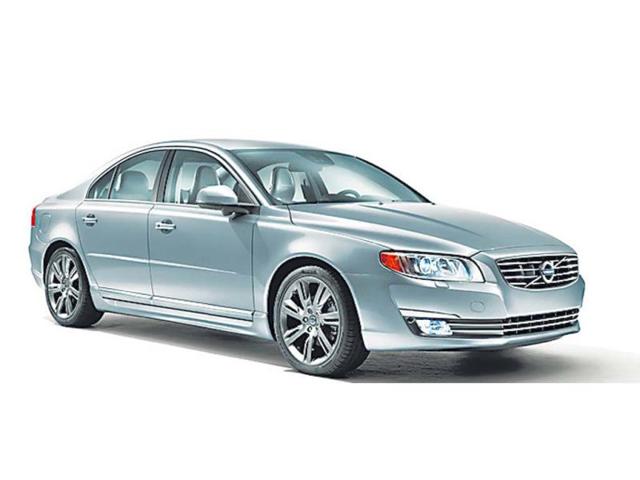 With the big three of the luxury car market in India — Audi, Mercedes and BMW, in that order — becoming omnipresent on the roads, a Volvo is seen as a brand that offers exclusivity (which is critical for many buyers). Its smaller footprint (less dealership), restricted product lines and low production ensures its sales are a fraction of any of the German brands.
But the same cannot be said about its cars. Its top of the line S80 sedan went under the knife recently and we look at how it has come up.
EXTERIOR: UNDERSTATED AND ELEGANT

Volvo does not have a sedan to match the likes of an S class, A8 or 7 series so its S80 is more a competitor to the 5 series, E class and Audi A6. While all these cars are aggressive and in your face, the S80 is more understated in design. The new S80 is not a major overhaul over the existing version but the front grille has been tweaked and the bumper re-designed. It looks every bit like an upscale European sedan minus the drama of the Germans. The rear however is more stylish, thanks to a triangular tail lamp, a Volvo signature that looks good in everything from a sedan to an SUV. However, we did find a couple of loose ends like a chrome strip jutting out at the side that may be considered sacriliege in this category. Maybe it was just a oneoff in our test car.
INTERIOR : MINIMAL BUT PRACTICAL
A lot of luxury cars overwhelm you with an array of gadgets. The S80 on the other hand impresses you by its simplistic and minimalist design without losing out on key features. The instrument panel is compact, with a digital screen that displays all important information. The floating centre console is tilted towards the driver for ease of access. Keyless entry and ignition do away with the need to take the key out from your pocket, while almost all features can be accessed from the steering mounted control as well. Some may rue the lack of a touchscreen, but there is no dearth of space for passengers at the front or rear. For a car that is built in Scandinavia, it has a powerful air conditioner, but heated seats are a tad out of place in the Indian context.
PERFORMANCE: RACY FOR A FULL-SIZED SEDAN
The new version has been launched with two diesel powertrains — a 2-litre turbocharged motor that develops 165 PS and a 2.4-litre engine with 215 horses propelling it. We drove the latter and quickly realised it was not a slouch for a car of this size. It gallops to a 100 kph from standstill in under 8 seconds, but the way it does it makes it seem a lot faster. The turbocharger kicks in fairly low — at around 1500 rpm — and acceleration is aided well by a strong mid-range torque. The suspension is also fairly sorted providing the right steering feedback without compromising on ride quality.
It does not have the brute performance of a 3 series and does taper off at the top end but we are talking of speeds of over 160 kph. That is hardly a deal breaker. Inclusion of paddle shift makes the drive more involving. The real strong point of the car is the array of safety features: ABD, airbags, ESP and traction control are all standard for this class, but S80 goes a step further with a city safety package that allows the car to brake on its own if it senses danger (at below 50 kph) and adaptive cruise control. Some of these features will soon be available on other cars but Volvo got there first.
VERDICT
Even a short drive in the car would make one wonder why the S80 does not sell as well as competitors. The answer to that perhaps is that the German troika are bigger status symbols than a Volvo. Many still think the company only makes buses, though that is now a different firm altogether. The S80 is also priced aggressively and offers a package that is at par if not more with the segment. It offers a drive that is difficult to fault. To many who are chauffeured around town, it is often more important to be seen in a three-pointed star or the four rings, but if you can look beyond that, the Volvo S80 is a good proposition.
First Published Date:
13 Jun 2014, 11:49 AM IST
TAGS:
NEXT ARTICLE BEGINS