Indian Scout Bobber review: For

₹

13 lakh, this motorcycle looks gorgeous, and is fast
The Indian Scout Bobber is a genuinely fun motorcycle to ride, and its effortlessness at speed is addictive. It has the presence and the appeal but most of all, it looks expensive. However, it's not quite perfect. Here's why.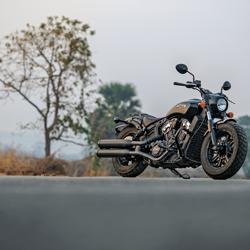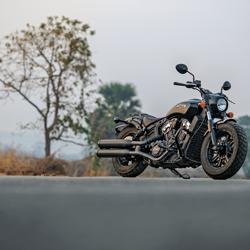 The Indian Scout Bobber has the presence and the appeal, but most of all, it looks expensive.
The Scout Bobber is one of the prettiest motorcycles to go on sale in the country and that's down to its form as much as to the execution of it. The Scout Bobber ticks all the bobber boxes, courtesy the fat front tyre, a commanding handlebar, the sculpted solo seat and the rear fender with an accessory luggage rack mounted on it. Although what's more appealing is how it looks, as a whole. It has the presence and the appeal but most of all, it looks expensive. Or maybe every motorcycle with this sort of price tag should look this expensive, and we're just conditioned to accepting lesser standards.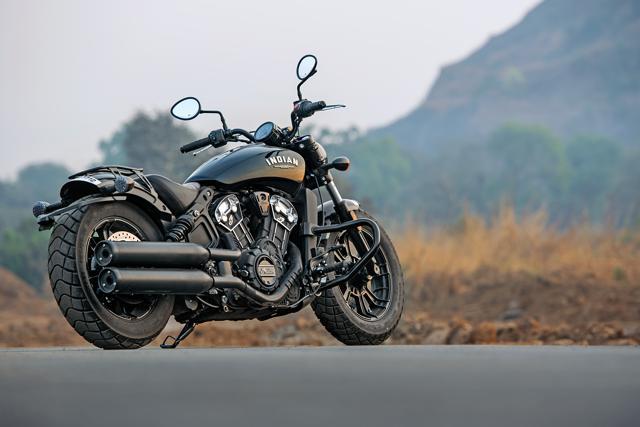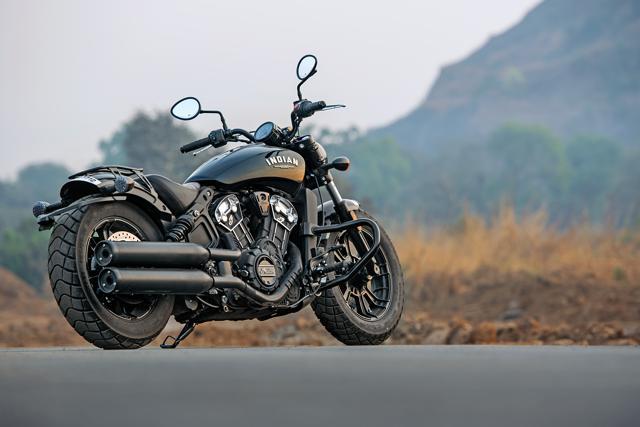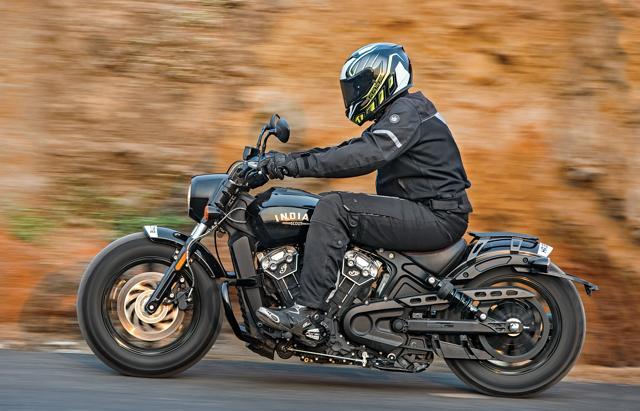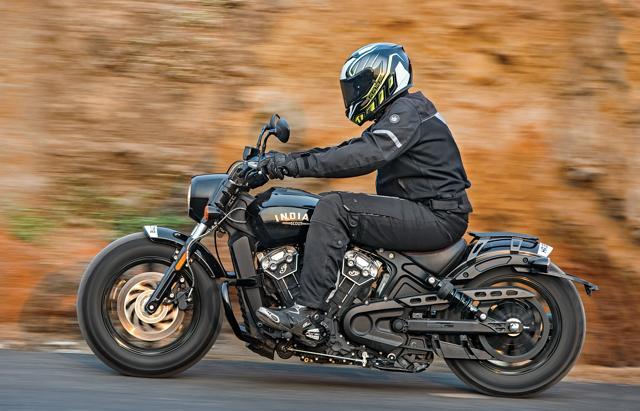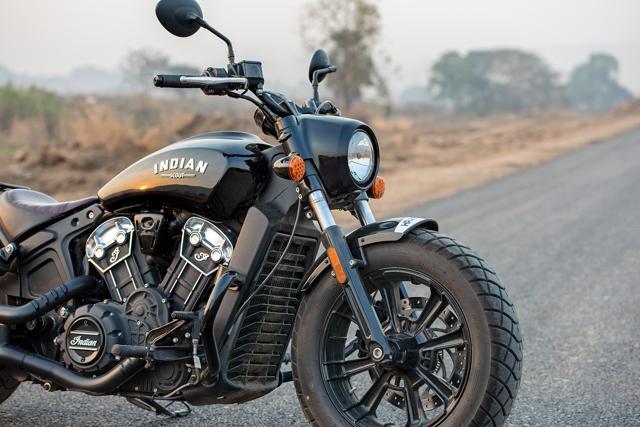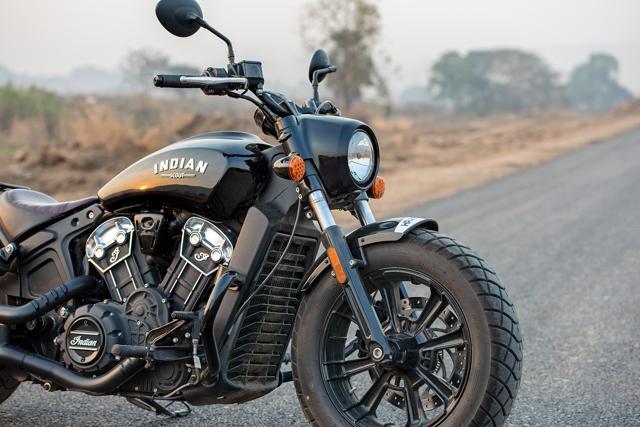 I was only too keen to swing a leg over this minimalist machine and, having slotted its key into the appropriate slot (under one's right thigh), I fired it up to an exciting thrum that strikes a busy - if still distinctly cruiser-ish - chord. The snick into first is expectedly (of an Indian, that is) refined and an energetic launch either ends in a tiny wheelie or an excited chirrup from the fat rear tyre. This is a quick motorcycle and I learnt this within the first five minutes on its saddle.
The dash from 0-100kph is completed in a neat 4.5sec and it nearly does all of it in first gear, itself. Making this sort of performance happen is the 1,133cc, liquid-cooled V-Twin which produces 94hp and 97Nm of torque at 5,600rpm. A six-speed transmission helps with slick gearshifts and drive is sent to the rear wheel via a belt. The Scout Bobber also sports a massive radiator, which helps keep the engine temperature in check, even in gruelling traffic. Most of all, it's linear and refined. Now, Bobbers have been all about performance but its refinement and higher-set torque delivery results in a bottom-end that lacks raw character - and that's where the ideal Bobber customer is going to spend most of her/his time. Doing 160kph outside a suburban hotspot will get you noticed but not seen and the latter is important for someone investing big money on a decidedly individualistic motorcycle.
This is a genuinely fun motorcycle to ride, though; and its effortlessness at speed is addictive. Regardless of what speed you choose to sustain on it, the Bobber remains unruffled and in its element. It gets even better when you hit the twisties because the Bobber sports a terrific blend of stability and agility. You're seated at a low 649mm and - thanks to the 1,562mm wheelbase - it takes to seemingly-endless curves with the grace of a large Boeing. Of course, you do end up grazing the foot pegs once you get too indulgent but there's a fair bit of fun to be had (29 degrees of lean, to be precise) before that happens. Best of all, it's hard to tell this is a 255-kg motorcycle, except during absolutely low-speed U-turns where it's advisable to keep a leg - well, handy. The 123mm of ground clearance it offers also means you have to be cautious over speed breakers, to say the least.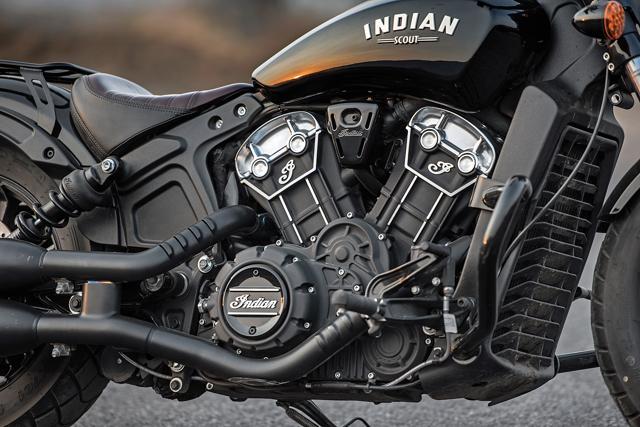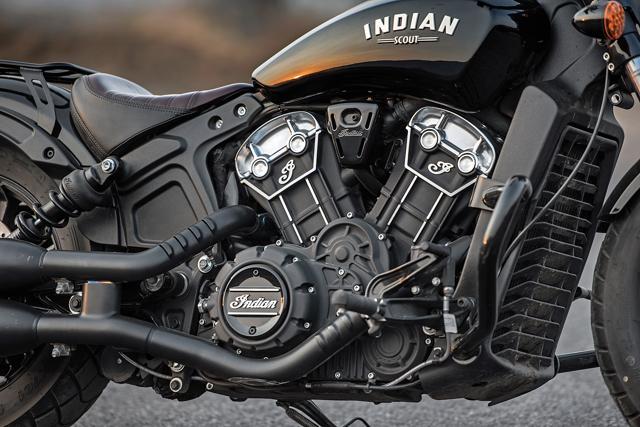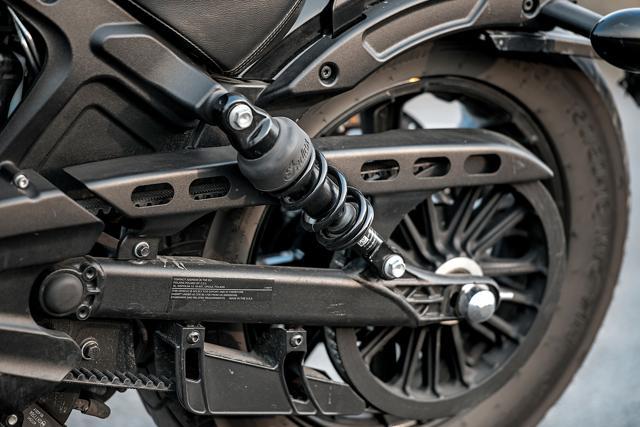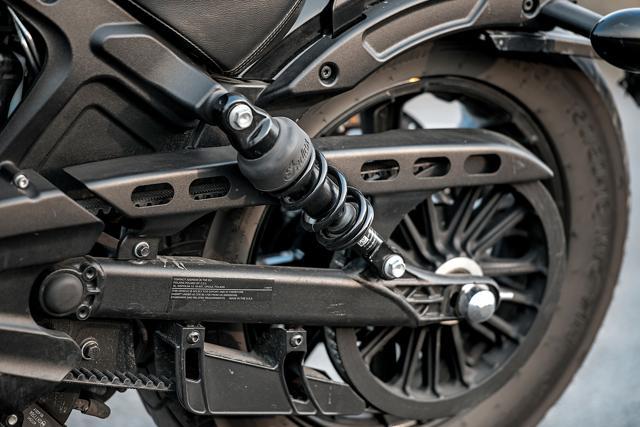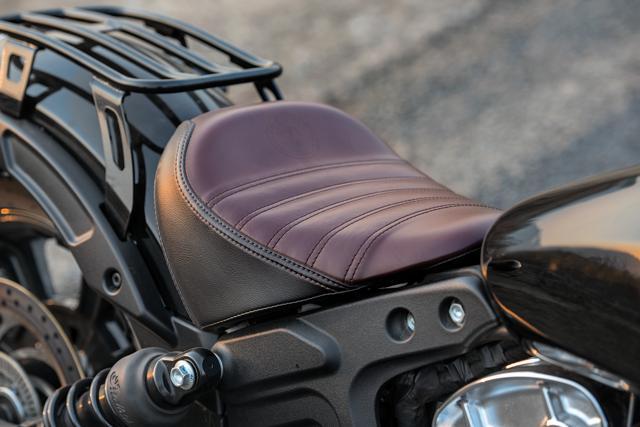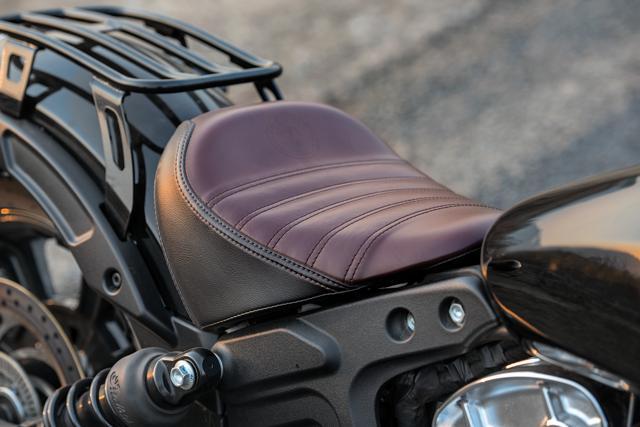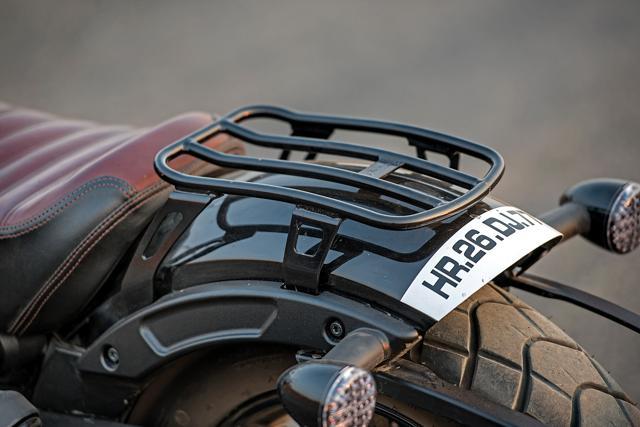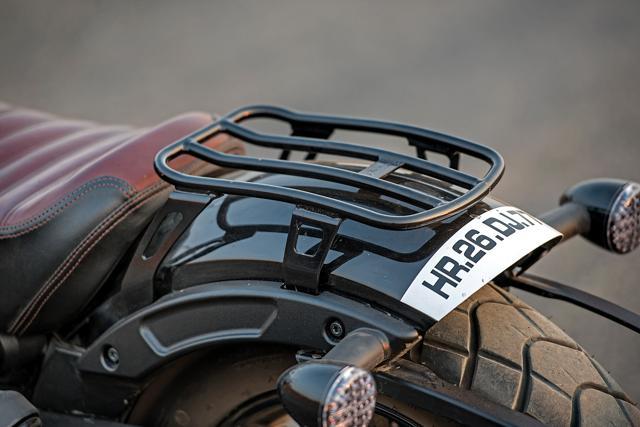 The Bobber's happy streak ends when you hit a bump, however. The first time I hit one - and it was a mild one I ride over every day - I struggled to cope with the shock sent straight to my spine. I decided to coast gently over the next one but no respite. Over the course of a 100-km ride, I found myself having to stand up on the feet-forward pegs over any undulations, which is neither a natural nor comfortable position to assume. A brief investigation revealed a culprit - extremely limited suspension travel at either end. This setup has its roots in the lowered, hunkered-down stance that Indian decided to allocate to the Bobber and given that the Scout has always been firmly sprung, it doesn't help. The result is a motorcycle that's unsettling over bumps - and there are a lot of those everywhere in India. While you can take evasive action for the bumps and ripples you can see, it gets dangerous for those you can't. I suppose the Bobber is still virtuous enough to make for a good ice-breaker while you wait your turn at the chiropractor's, at least.
A day's riding left me nursing a sore back and I'm still young and accommodating of bumps, thanks to my off-road riding history. This is a fundamental flaw that soon crawls over the Bobber's overall riding appeal and, unsurprisingly, I found myself not wanting to ride it beyond the need of my journalistic duty. Any motorcycle that makes you not want to ride it is oxymoronic and - in the case of the otherwise thoroughly involving Bobber - it leaves you bitterly disappointed. Sure, it looks stunning when placed in your garage but so will the Mona Lisa. I rest my case.
With its ₹12.99 lakh (ex-showroom, Delhi) price tag, the Indian Scout Bobber still is a very desirable motorcycle. It makes a statement and offers a level of exclusivity that's hard to come by at that price point. But, given our road conditions, this bike ends up being on of those feel-good motorcycles that are great for a quick ride around town to go get some coffee and attention - but not much else.
First Published Date:
03 Mar 2018, 09:37 AM IST
TAGS:
NEXT ARTICLE BEGINS